Kacey Musgraves is all set with a new album to help weather a rollercoaster emotional journey
The 33-year-old's fifth studio album follows the Grammy-winning effort Golden Hour and close on the heels of a divorce, which she filed for last year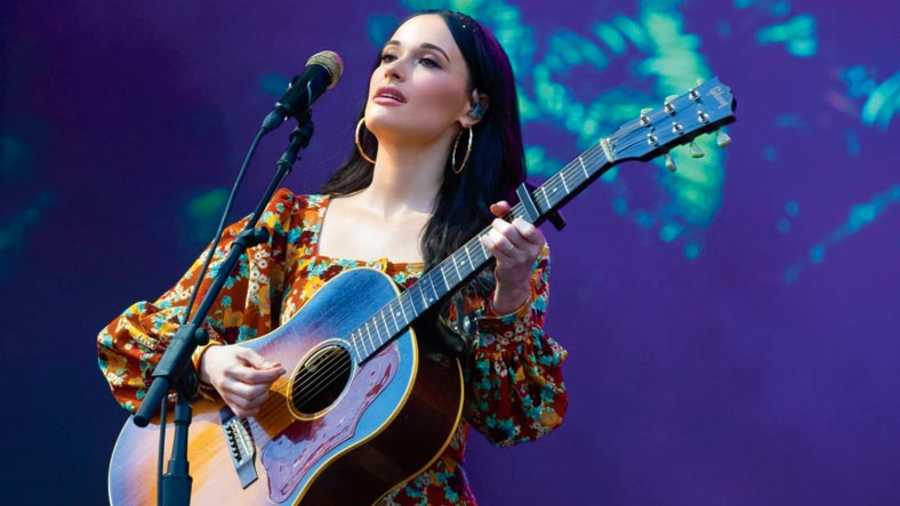 ---
Published 30.08.21, 03:10 AM
|
---
June 1994. Two things happened. Princess Diana wore what became known as the "revenge dress" — an off-the-shoulder black silk dress at a public appearance. Second, Prince Charles admitted to infidelity on a TV documentary.
August 2021. Kacey Musgraves, who is giving genre anxiety to dedicated fans, teases her album and film, Star-Crossed, "a modern tragedy told in three acts", arriving next month, besides releasing the video to her song Justified in which we see her in a wedding dress, moving through different biomes, trying to process what just happened. It's like what the film's teaser asks: "What if our darkest tragedy became our greatest triumph?" Instead of going the Princess Diana way, in the teaser to the film, she is fitted with a silver breastplate… she's sort of stitched together to face the world. If Diana wanted to show authority through a dress, Musgraves breaks rank to say something like: "The revenge dress is dead."
The 33-year-old's fifth studio album follows the Grammy-winning effort Golden Hour and close on the heels of a divorce, which she filed for last year. Also, this appears to be the album on which she will flirt with genres more than ever before, leaning more towards pop. But then what's a "pop star" anyway?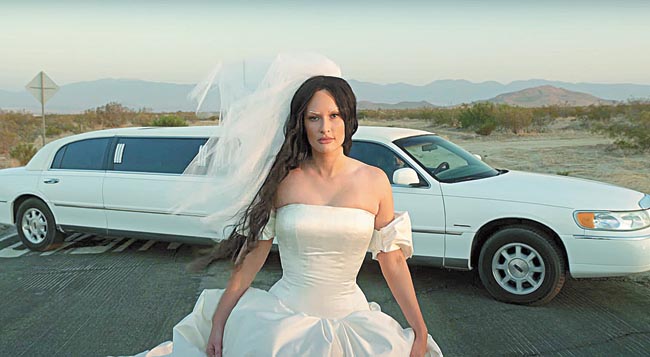 Musgraves, who has always sung about agonised relationships, started on what appears to be a break-up album while the marriage had not yet landed on a precipice. When the 2018 album arrived, it was a phrase of courtship and marriage to Nashville singer-songwriter Ruston Kelly, and what we got were songs like Rainbow and Butterflies, on which she sings: Now you're liftin' me up, 'stead of holdin' me down/ Stealin' my heart, 'stead of stealin' my crown/ Untangled all the strings, round my wings, that were tied. It's a far-removed world on the new song, Justified: If I cry just a little and then laugh in the middle/ If I hate you and I love you, and then I change my mind/ If I need just a little more time to deal with the fact/ That you shoulda treated me right.
According to a recent interview with The New York Times, she said that Kelly hasn't yet heard the new album. Star-Crossed began to take shape when they were still married. According to reports, the track Good Wife is about stumbling over the expectations of marriage. "People have come to know me as someone who really speaks my mind," she said in the interview.
Even if Musgraves leans into pop, whatever we have heard of the album doesn't seem engineered, like her contemporaries in the sonic-scape. She has always played it real and now is not the time to change. Perhaps her biggest strength is that she makes music for herself, and in the process touches audiences, who are in a similar space.
The Texas-born singer has always been a rebel with a cause, discussing religion, safe sex, homosexuality and the political climate in general. Her music inspires listeners to speak up, like in Follow Your Arrow she proclaims same-sex love is fine with her, It Is What It Is is about no-strings-attached sex, and the arrogant man gets put in his place in High Horse. Call it country or country-pop, this is cool-vibe music.
With Star-Crossed she seems to grow up while going through all the motions of life. It's what she once spoke about with Texas Monthly: "I don't feel like I would be doing a favour to myself or anybody who enjoys my music if I just repeated myself. Music isn't made for that reason."And one thing is for sure — this album too will be a stress buster for the times we are living in. She's living up to something she spoke about in 2013 to The Guardian: "I don't want to be the McDonald's of music. I don't want to not turn anyone off. If you were everybody's cup of tea, you'd probably be boring." And her music is anything but boring.