'I am a cricketer only on the field. Outside it, I am just another normal human being' — Mohammed Azharuddin
He was in town for the Tiger Pataudi Memorial Lecture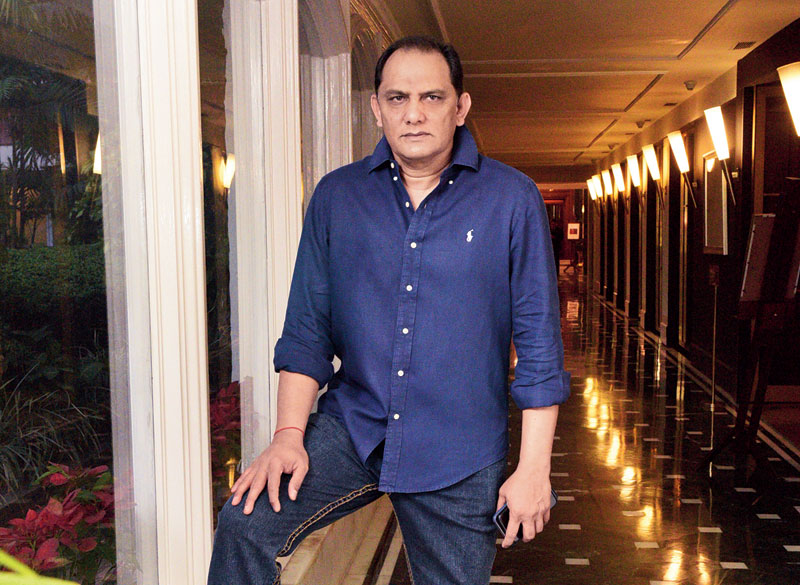 ---
Published 10.03.20, 02:30 PM
|
---
The buzz hanging over The Oberoi Grand's Gharana on the evening of March 2 turned into a happy chatter the moment he walked in. Mohammed Azharuddin. In town for the Tiger Pataudi Memorial Lecture — a joint initiative by The Bengal Club & The Telegraph in association with The Oberoi Grand Kolkata and presented by Air India — the 57-year-old mingled with admirers in a city he loves dearly at Tea Time Tales put together by the star hotel. "I was very small when he (Pataudi) played and I don't know whether I am the right person for this (the lecture)," he smiled, as he settled down for a quick chat with The Telegraph.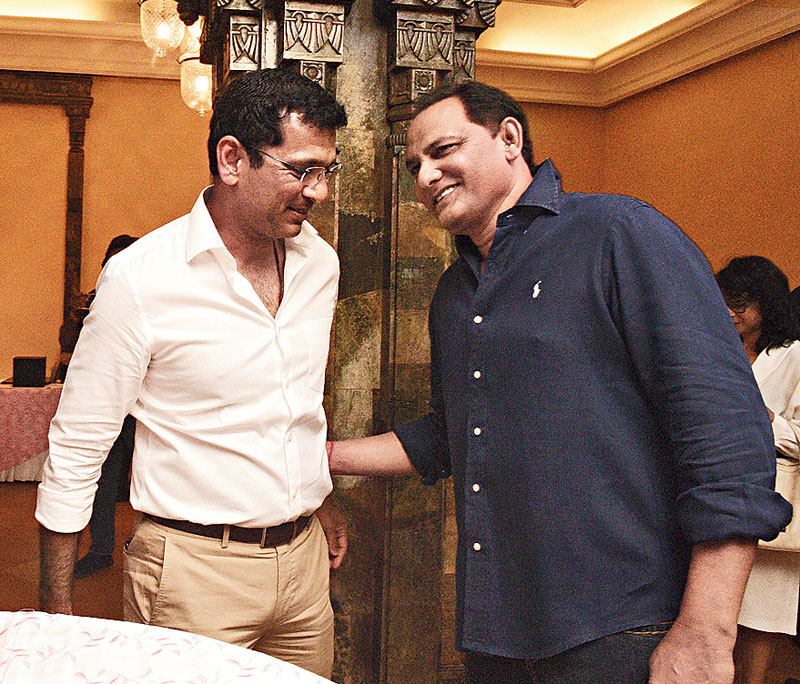 The affection that you received today… does it overwhelm you?
No, I am very happy… whatever talent I was bestowed upon by almighty Allah, I worked very hard and then he gave me the results also. After the result, the most important thing is you have to treat people nicely. I am a cricketer only on the field. Outside it, I am just another normal human being. When I meet people, I don't meet them as India captain or a former captain or a great batsman or a great fielder. That habit was inculcated in me right from the beginning… from when I was with my grandfather… my parents too instilled that in me.
When you walked in, a gentleman remarked: 'He still looks so young!' Are you good with compliments?
Sometimes it can be embarrassing. If it is said once, it is fine, but if you keep repeating the same thing… then…. As long as you are good to people and treat people nicely and give them respect…. If you don't give them respect, they will respect you till you play, but after that….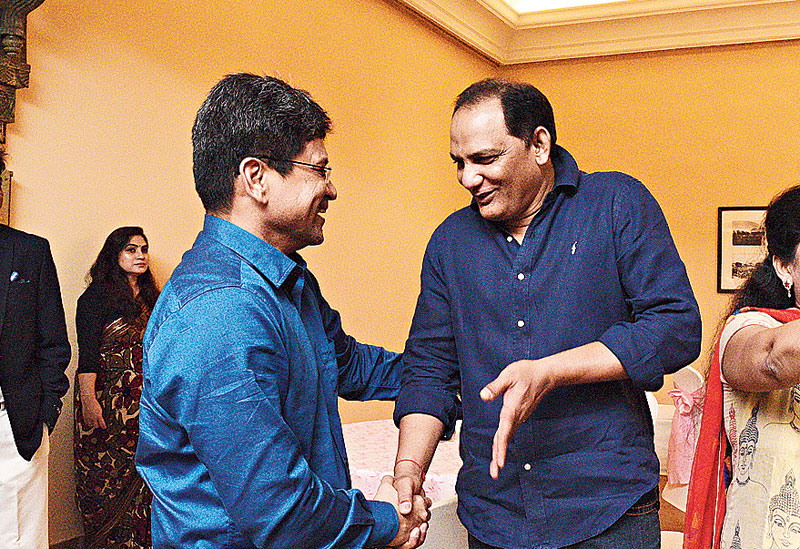 How much cricket do you watch these days?
I do watch sometimes a little bit….
Only India or other countries too?
It is very hard to keep track of other countries... but when India is playing, I do (try). Naturally, my interest is India and I want India to win all the time. For the last couple of weeks I am not very happy… (with India's performance against New Zealand).
Do you have favourites from this era?
At the moment, my favourite player is Steve Smith. From India, I like the way Rohit Sharma plays.
What are you like as a dad?
At times I am very strict, when it comes to mannerisms and respect. Elders have to be respected. I scold too sometimes.
Asad (son) just got married. What have you told him about life?
He knows how to conduct himself. He is a humble boy. He never uses my name and wants to be on his own. Nowadays if you see kids… they can get out of hand… but he is one of the best boys and I thank almighty Allah for that. He is more humble than me.
What is your life like now?
Work, association (Azhar is the president of Hyderabad Cricket Association)… may be politics (he is the working president of Telangana Pradesh Congress Committee) also….
What about fitness?
Yeah, but however much you may train, it is your diet which is very important.
So, no biryani?
At times yes, but not regularly!
And, if we ask you to choose between Hyderabadi biryani and Calcutta biryani…
Half-half! I can easily say Hyderabadi biryani is the best biryani, but then my favourite ground is in Calcutta (Eden Gardens, which saw his debut Test 100)….
Do you get the time to watch films?
I watch Hindi films. The last film I watched was, I think, Kalank. My all-time favourites are Amitabh Bachchan and Rekha. So many films… Muqaddar Ka Sikandar.