Glimpses of Dubai Design Week
Regenerative architecture and restorative design take centre stage at the recently concluded event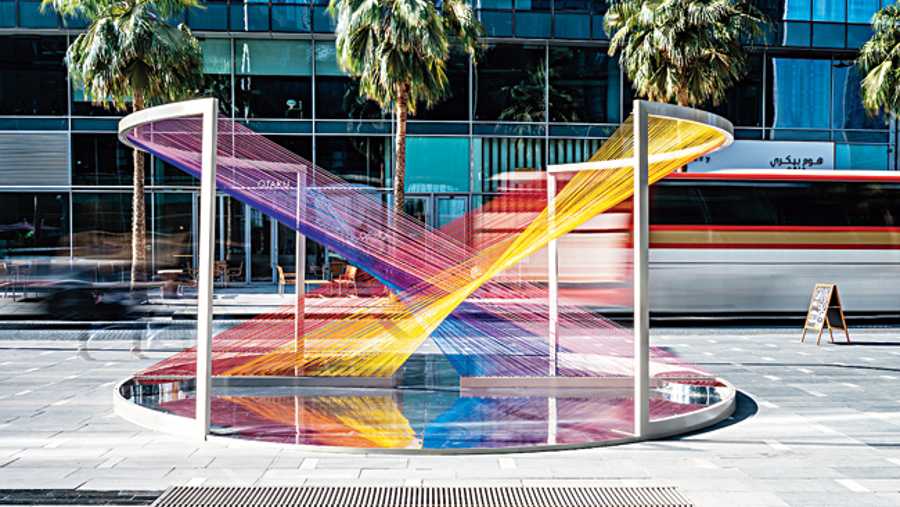 Connectivity by Kart Group_Installation at Dubai Design Week 2021
---
Published 17.11.21, 02:38 AM
|
---
Design", according to Ghassan Salameh (inset), "is no longer a decorative or aesthetically based discipline but rather, is focused on practical design and solution-oriented disciplines that can solve issues related to the big crisis that we are facing". Incidentally, his curation for the recently concluded Dubai Design Week also saw emphasis on the kind of design that can help create ecological (and therefore, sociological) value in our near future. Staged under the themes of regenerative architecture and restorative design, this year's edition of the Dubai Design Week saw the MENA Grad Show, featuring works of students from the region's leading universities, addressing issues ranging from desertification, accessibility, child nutrition and waste management; and the in-person showcase called Downtown Design with over 130 international and regional designers and an emphasis on discovery of new talent. The headlining part of the festival was the Abwab commission that was awarded to Ahmed El-Sharabassy for his proposal titled 'Nature in Motion'. Salameh, who is a multidisciplinary designer, scholar and consultant, is also the curator behind the Abwab commission amongst other things, tells t2 more.
With the pandemic and the heightened sense of awareness about the importance of sustaining our ecology, how did you approach the role of being a curator?
The role of design has been changing for years and people are really starting to appreciate its importance in solving the current crisis. Our decision to focus on ecology and sustainability this year is due to the fact that design is very much a part of the problem. Due to mass production and the resources and energy used in the building sector, design and architecture have also played a contributing role in climate issues. I think the positive response to this year's focus on sustainability is a reflection of the shift within the design industry to focus on finding solutions to the problems that they have created.
Tell us about this year's Abwab commission. What do they bring to the table and add to the Dubai Design Week?
The Abwab commission is a public open call aimed to showcase the latest innovations in contemporary architecture. This year, we invited designers, creative studios and architects in the region to submit their proposal for an architectural pavilion under the theme of regenerative architecture and the role of design as a restorative tool while embedding nature as a core element. We awarded the commission to Dubai-based architect Ahmed El-Sharabassy for his proposal titled 'Nature in Motion', an undulating design concept that references the Dubai desert's constant motion, emulating the city's continual evolution. The structure is very lightweight, which is important as this often means it requires very little material and very little production techniques. The completed structure is made from bamboo and other natural materials, demonstrating ambitious constructions that are large, bold and useful and can be built without utilising harmful materials or consuming large amounts of energy.
2040: d3 Architecture Exhibition was an exciting highlight this year. How challenging is it to postulate what the future could hold and what criteria were the selections based on?
The 2040: d3 Architecture Exhibition features concepts envisioning the future of the city, centred around the goals of The Dubai 2040 Urban Master Plan for a sustainable urban development. It's been a very exciting initiative for us, and one that we developed personally, not just as a way of envisioning the future of Dubai but also providing a platform for the leading architectural firms and visionary architects that practice in the UAE and the MENA region. Each of the architectural firms selected — Beyrac Architects, Dabbagh Architects, MEAN* Middle East Architecture Network in collaboration with Concreative, RMJM Dubai, and Tariq Khayyat Design Partners (TKDP) — responded to a specific section of the Urban Master Plan. This includes elements such as pedestrian life, ecotourism, public immigration and accessibility of infrastructure. All of the ideas presented are a reflection of the incredible regional talent we have here in Dubai.
What is your take on the blurred boundaries of design in the present times? How has design evolved since you started working in this sphere?
Design has become far more socially aware in present times, and people are far more conscious of its value. It is no longer a decorative or aesthetics-based discipline but rather it is focused on practical design and solution-oriented disciplines that can solve issues related to the big crisis that we are facing. We see this very much in sectors like healthcare and climate, where design is centred around thinking and methodology. I see it now more than ever as a practice focused on solutions as opposed to an industry built on mass production.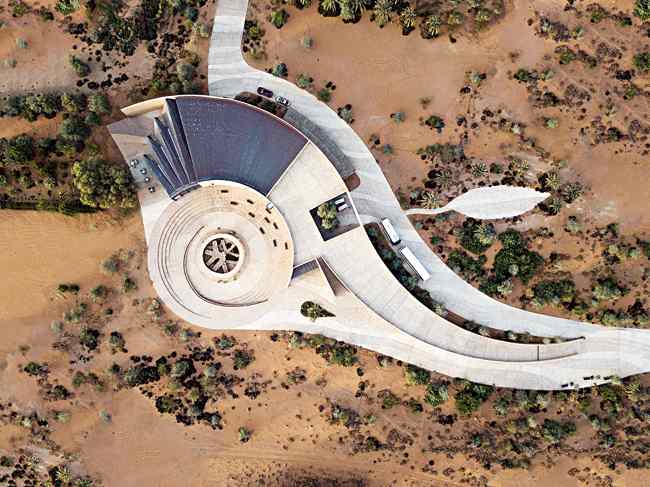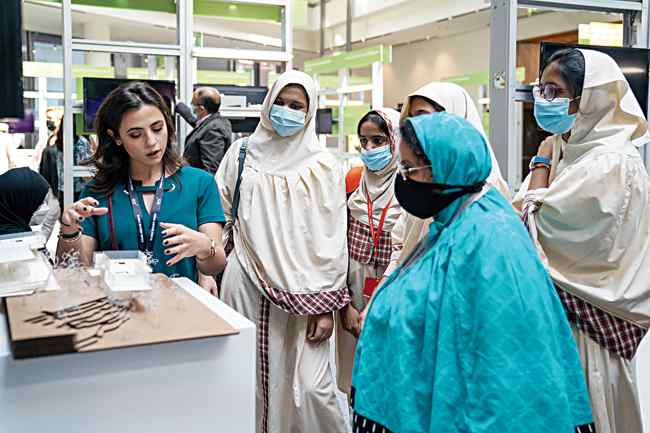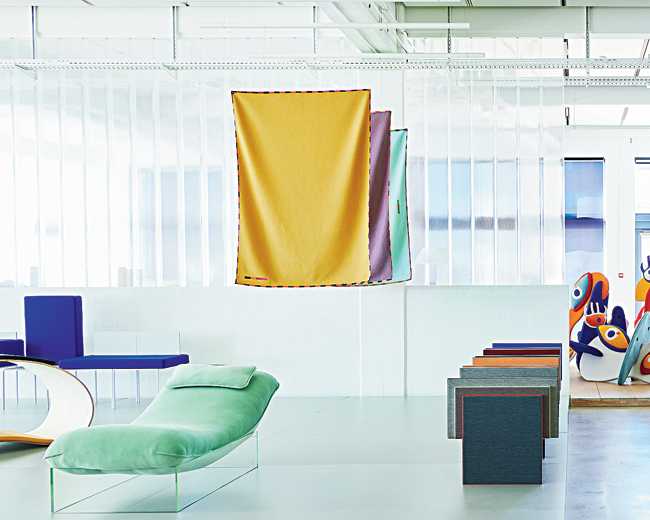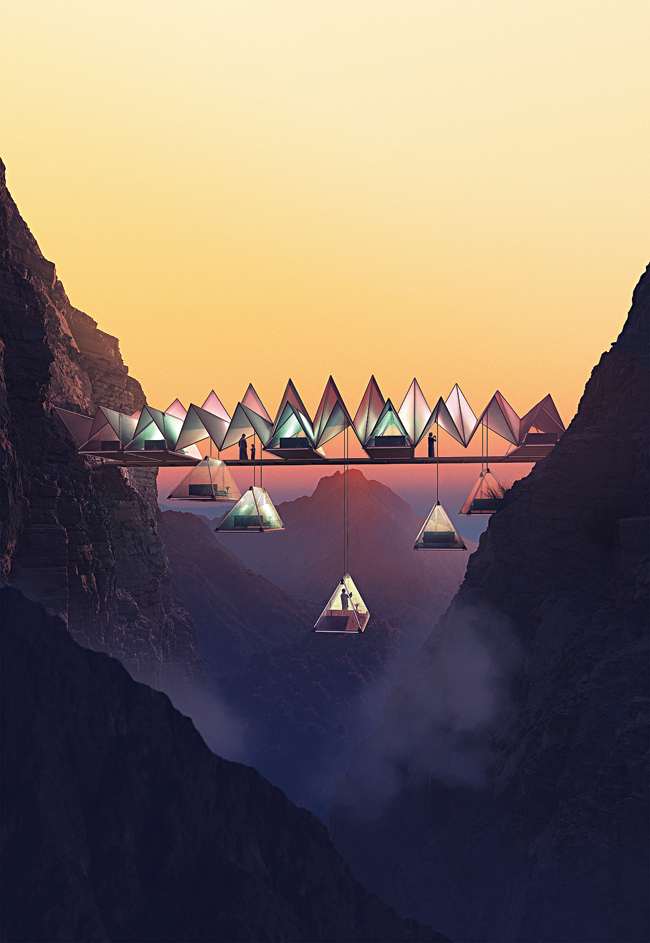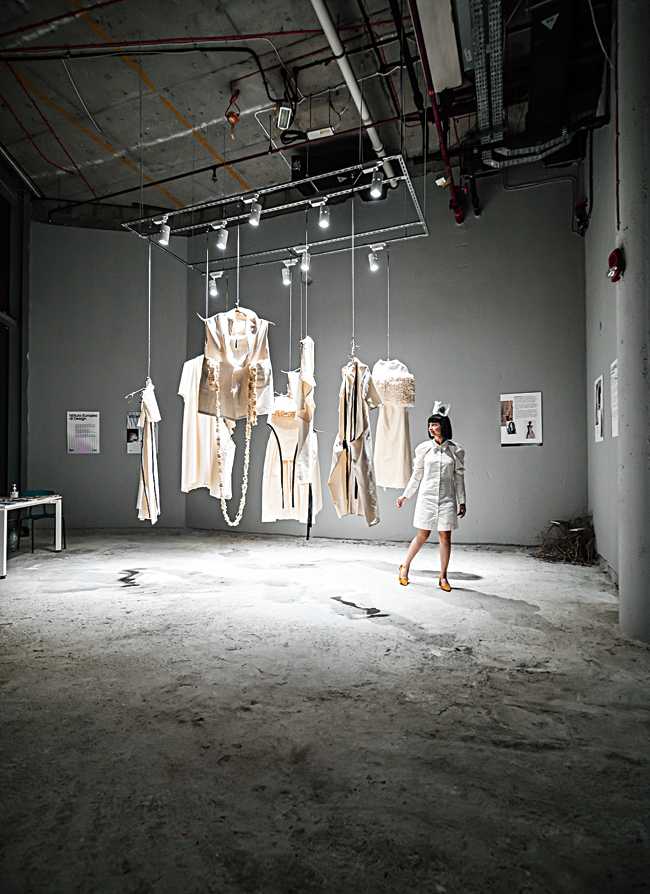 Pictures: Courtesy of Dubai Design Week