Getting bored at home? Check out these YouTube DIY channels
Get some do-it-yourself inspiration while self isolating during the Covid-19 lockdown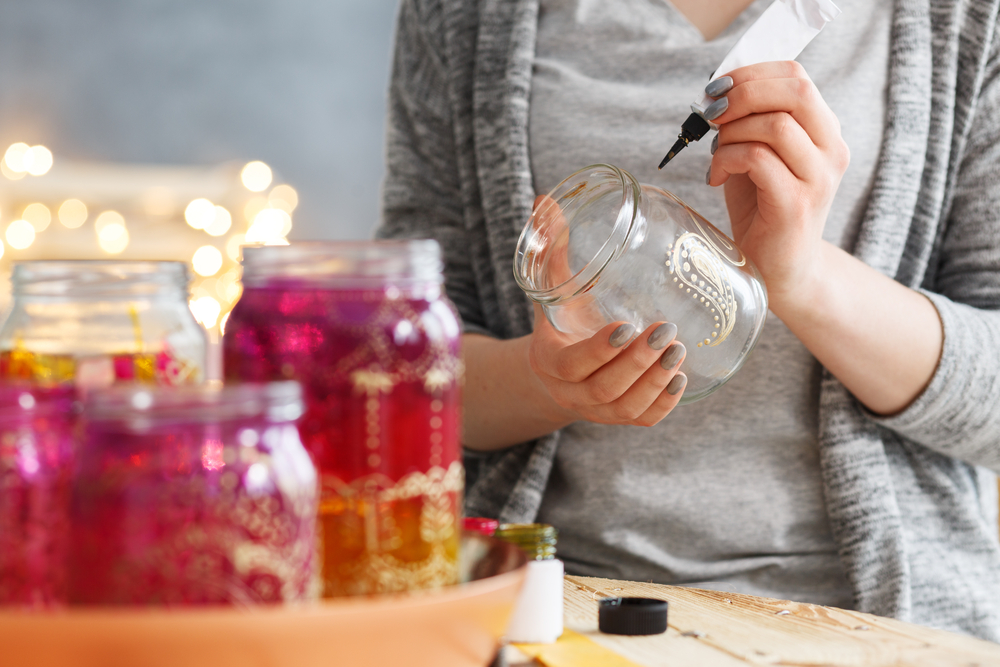 ---
---
Channel: Macrame School
Subscribers: 709K
This YouTube channel teaches you how to make handmade jewellery like bracelets, necklaces, and earrings; home decor items like wall hangings and plant hangers, using knots. As you cannot order jewellery online now, make your own and flaunt your collection once you can step out later.
Our favorite: Mason jar craft idea with grape vine. It looks tough but trust me it's quite easy to make.
Channel: Ventuno Art
Subscribers: 1.13M
Turn to Ventuno Art for some creative and classy DIY ideas. You will get ideas to decorate every corner and empty wall of your room. So don't waste time and start off with these innovative ideas. You can also gift these to your near and dear ones living with you.
Our favoutite: Wall art made of pebbles that are painted beautifully in vibrant hues.
Channel: Craft TV — Origami
Subscribers: 69.9K
If you are into origami, this YouTube channel will be heaven for you. Bookmarks, photo frames, envelopes, boxes... the list is endless when it comes to origami ideas. This is also a chance to learn origami if you don't know.
Our favoutite: Origami bookmarks. Why not add some colour to our books?
Channel: Jennifer McGuire Ink
Subscribers: 376K
This is all about handmade cards and creative techniques like MISTI stamping tool and foiling. She also gives a tour of her workplace and shows how she keeps everything organised. There are a variety of cards you can choose from — front-flap card design, window scene card, pop-up panel card, stamped stencil card design and so on.
Our favoutite: Front-flap card design, because it is fun!
Channel: HGTV Handmade
Subscribers: 543K
From easy DIY ideas like keychains, bookmarks, wind chimes, wall art, origami, lamps and incense burner to the ones that will take some time and energy like room makeover and making your own furniture, this channel has it all.
It also teaches how to make different kinds of organisers and storage hacks, and what's better than using this time to sort out your room?
Our favoutite: Check out the "5 Hidden Storage Hacks for Small Spaces" because we all have things that aren't for everyone.
Channel: Artkala
Subscribers: 2.97M
Follow Artkala for decor items made out of things that you will otherwise throw away. From empty plastic jar, medicine wrapper and ice cream sticks to pens and newspaper, they have an idea for everything that you might drop in the bin. They have recently added videos like Hacks to Stay Clean and Healthy at Home and Quick and Easy Homemade Hand sanitiser & Face mask at home.
Our favoutite: Photo frame with empty medicine wrapper.
Channel: Shiho Masuda
Subscribers: 158K
Who doesn't like nicely wrapped gifts? After observing store clerks wrapping different gift items and carefully opening wrapped packages, Shiho started experimenting with gift wrapping. From shapes like shirt, Christmas tree and handbags, her YouTube videos have some simple yet out-of-the-box wrapping ideas that you can easily pick up for future use.
Our favoutite: Shirt-style gift wrapping.