Fashion designer Abhishek Dutta draws up a fun lockdown manual for t2. Have you ticked any yet?
'Pledge to create something every single day of the remaining lockdown'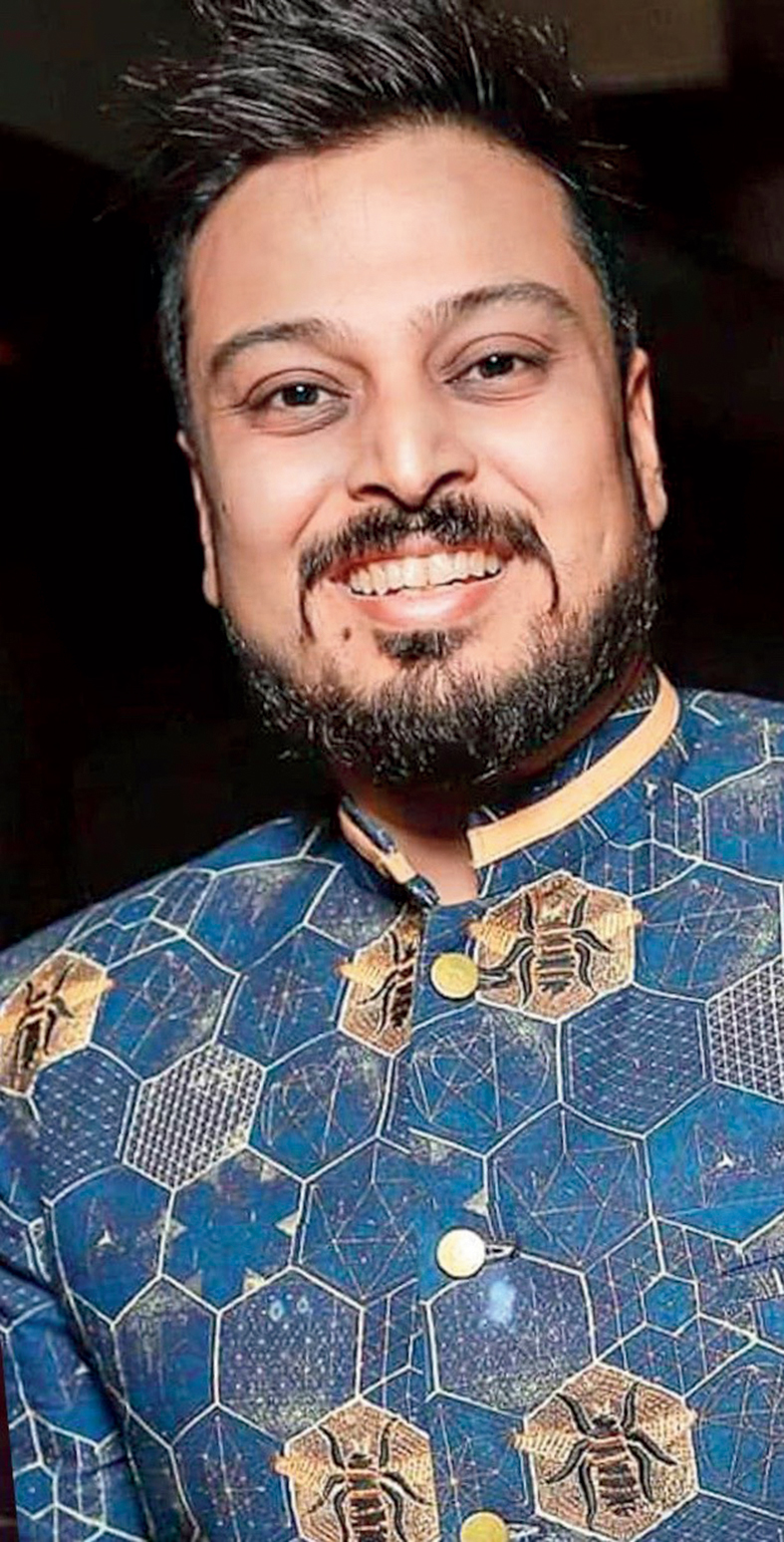 ---
---
The Covid-19 pandemic has definitely brought our lives to a standstill but that doesn't mean you stop living. This lockdown period is the perfect time to regenerate your creative instincts, which will also help you stay positive in this gloomy time.
Pledge to create something every single day of the remaining lockdown. I know it is difficult to procure resources but try being creative with whatever you have handy. This is my take on the different things you can try. Of course you can go crazy with your own ideas too!
The most rewarding feeling is to cook. You can unleash your creativity in the kitchen. With restricted ingredients, try and reinvent your favourite dishes. Apply techniques which you have never tried, mainly because of time constraints. How about sushi with Gobindobhog rice? Instead of smoked salmon, smoke your own piece of easily available proteins like chicken and trust me, it will rock. Try kasundi instead of wasabi. Bake or oven-roast items you generally fry. Super healthy too!


To burn down the quarantine binge calories, create your own little gym at home. Try out open-air options like the terrace or balcony. Use water-filled buckets as weights. Involve your kids and even your pets. It will be fun!


Select a wall you have always hated and try out graffiti or wall papering on them. You can also try a mosaic. Use your available spray paints or acrylic.


Create your own board games! You can easily make one with coloured paper and boards and this can be for adults or kids, accordingly.


A makeshift spa and beauty spot right in your home is quarantine wow! Pamper yourself and your partner with a pedicure or a manicure or even a massage. Haircut should be left to the experts but I have tried my hands at that too!


Create your own garden or landscape. A perfect stress buster! Remember you need to continue looking after them after the lockdown too. If you already have plants, try an interesting landscaping.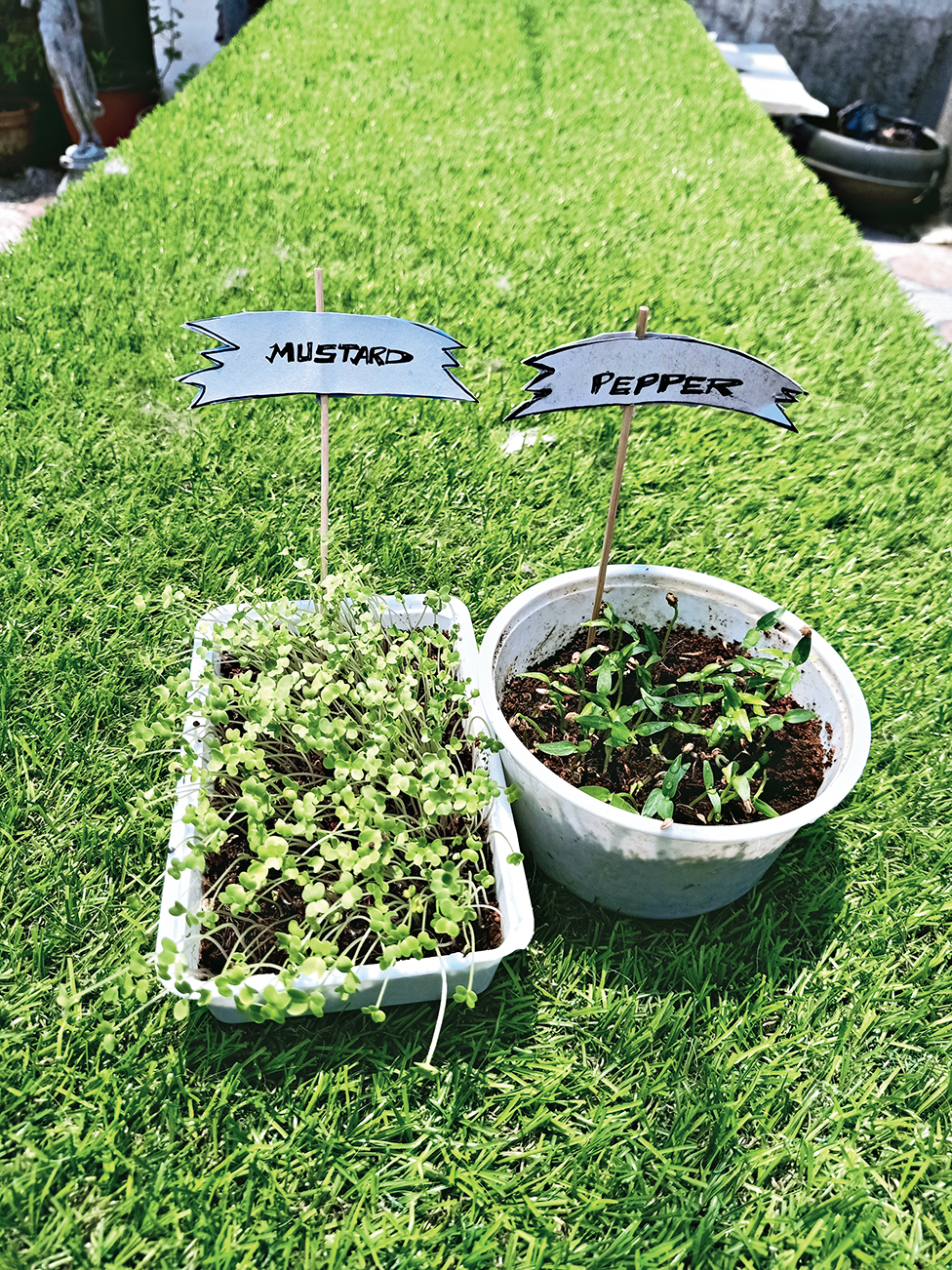 Grow your own microgreens and herbs... more like a kitchen table-top garden. Try easy-to-grow ones like mustard and pepper. Label them nice.


Help your kids with a science project or a craft project which will keep you busy and is great for your child's knowledge curve too.


Pets are another stress buster. So, do pamper them! Groom them regularly and for fun, dress them up like your favourite characters from films and books! A great photo op for your social media!


Origami is also a fruitful art to indulge in now. Go online for interesting patterns.


Create your own style. Upcycle and recycle your old clothes. Make a completely new attire out of your denims, T-shirts or saris. It can be done with the simplest of methods like slashing and knotting. Try fashion designer Anuj Sharma's tutorials to make easy clothes by just tying buttons... a must watch... Button Masala (Anuj's label).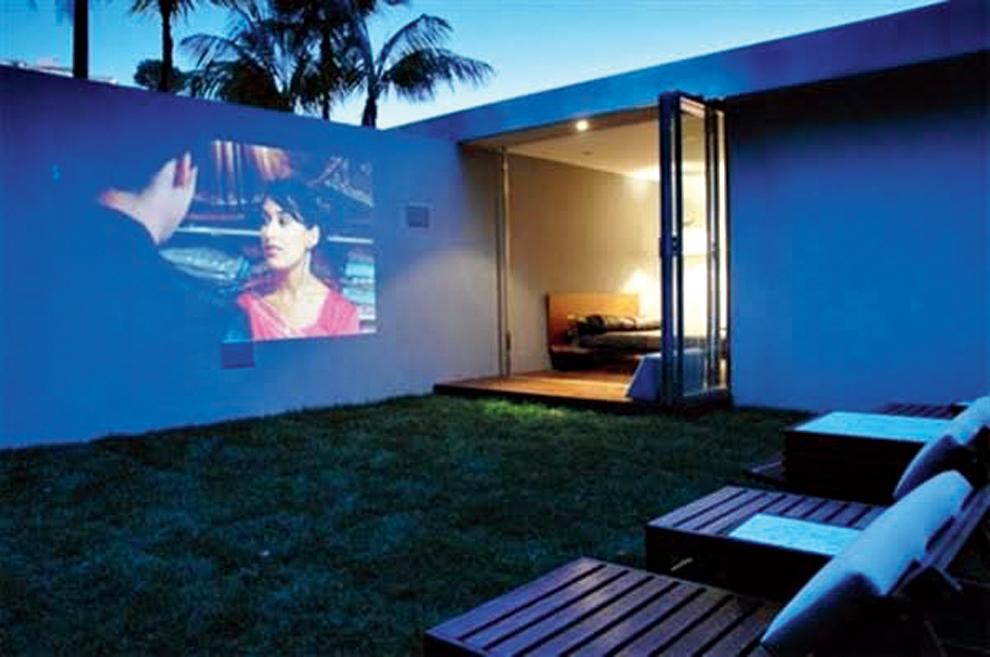 If you are blessed with a talent, share it. I think it's a great initiative which can start at home. Musical instruments or a professional skill or even your hobby which can be shared online... try and do that on the sidelines of your regular work-from-home routine. It will inspire others too.


Theatres are shut but you can create your own little theatre at home. Mount your projector or LED outdoors with surround sound. I did one on my terrace. Relax on your beanbags and enjoy your own outdoor theatre. Your neighbours too can peer in from the safe distance of their terraces.


Missing the Saturday night party? Get a bit creative with that too. Synchronise your playlist with your friends, get your drink and do a video chat on WhatsApp or Instagram and tell your friends to join in. If not a party person, then good ol' antakshari online will make it an is-raat-ki-subah-nahi affair.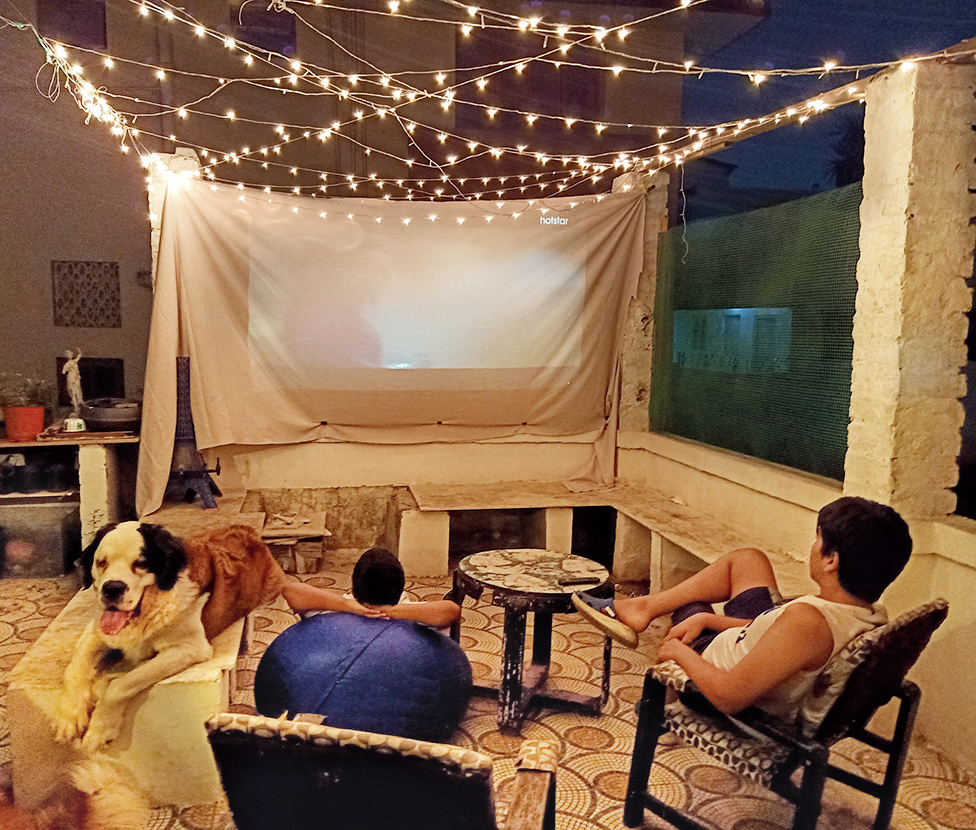 Karaoke! Set up your Alexa on your phone with Bluetooth speakers and a microphone. Doesn't matter if you are a bathroom singer! With your family around, only ceetis and taalis will be reserved for you! If you are good enough, go live on social media!


Give a piece of furniture or lampshade you've always hated, a makeover! If you have broken hangers or a broken instrument at home, mount an installation! There are endless ideas floating around. You just need some patience and that Eureka moment!


Make your perfect cocktail with whatever is available at home. Use fresh fruits like watermelon and green mango. Chill and make an interesting presentation in a fish jar or a mason jar. A feel of a lounge right at home.


Make your social media more creative. This is the perfect opportunity to redesign your Instagram or declutter your desktop. Tidy up your photo gallery and, most importantly, unburden your WhatsApp media.


Indoor games are important at this time. Try table tennis or turn your living room into a cricket pitch.


Accessorise your accessories! Sneakers can have a fresh fabric paint coat or glued-on studs. Make neckpieces and earrings out of leftovers like buttons, feathers, nuts and bolts, safety pins.... Be your own stylist and create three looks with the same set of clothes, accessorised differently.


Video or photo document all the above activities and inspire others too on social media!


Last but not the least, be compassionate towards the underprivileged. Take out a bit from your ration and give it to the daily wagers nearby or the strays in your neighbourhood. A sense of fulfilment is guaranteed.
How have you channelled your creativity during the lockdown period? Tell t2@abp.in