Eat. Sleep. Plan. Repeat
Decoding the perfect post pandemic wedding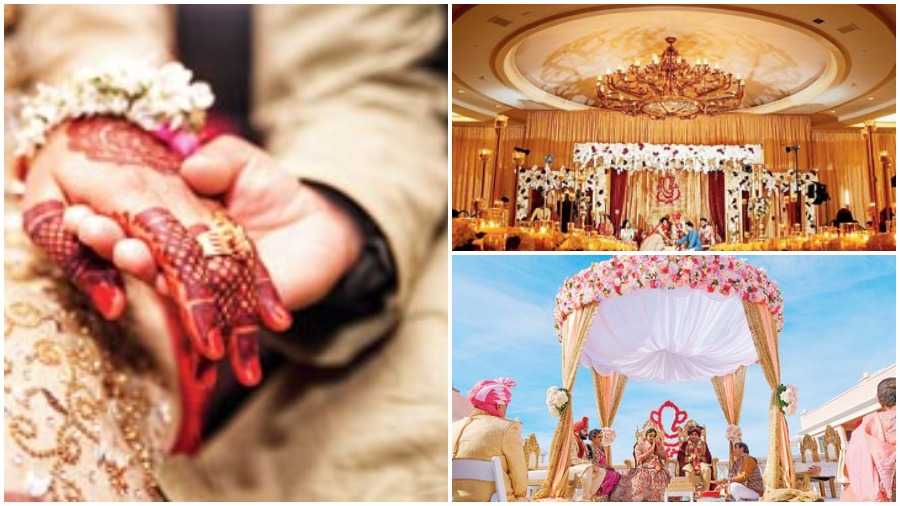 ---
Published 30.09.21, 12:57 AM
|
---
Intimate, meaningful and sustainable are the keywords that feature in planning a wedding in the pandemic-hit world. As the pandemic unfolded, the Indian wedding industry witnessed a paradigm shift. The decision to downsize the celebrations is not just rooted in financial and safety considerations but a broader reckoning among the millennials, inspiring them to re-evaluate their priorities. In doing so, certain aspects we once thought were non-negotiable have now become archaic and fossilised.
For starters, gone are the days when planners and family members could encumber the couple through the traditional process. There is a shift in perspective. This evolution has organically engendered the new-age couple towards embracing ruminative modern formats fearlessly, dropping some of the unnecessary last-century theatrics.
INTIMATE OVER INTIMIDATING
Couples are now unflinchingly opting for more intimate weddings with an unpretentious guest list that involves only their immediate family and friends. 
Non-commercial and quaint properties have seen a rise in demand. A cosy gathering ensures everyone gets an opportunity to bond and chill together over music and drinks till the small hours without the drama of extraneous hospitality. The focus is on the couple feeling special versus the couple having to make their relatives feel special who they are probably not going to meet any time soon!
Caution for DIY junkies: I know everything is possible online but it's advisable to do a recce trip where one can understand the routes and distances, familiarise with the hotel staff, explore the possible activities around the venue to entertain your guests, taste the food to tailor-make your menus and distribute celebrations at miscellaneous areas of the property, keeping local travel logistics to a minimum.
PAPERLESS POST
How many of you have binned paper wedding cards? Let's take this opportunity to save the environment while simultaneously saving a hole in the pocket. Online wedding cards are here to stay and they have more than one advantage!
Every time I get an online wedding invitation, I cannot help but swoon over the customised aesthetics around it. Starting right from the font, the colour schemes, to the personalised caricatures and the currently trending video animations — I love everything about these details that immediately evoke chronicles of the couple and their cinematic love story while being chic, functional and handy.
Tips for techies: If budget is not an inhibition, it's a cool idea to create a wedding app where all the details of the hotel, transport, ceremonies, dress code, party info can be uploaded. Moreover, live photo and video sharing will become super easy for all Instagram addicts!
LESS IS MORE
A very positive trend in vogue now entails conscientious couples looking for ways to minimise their wedding's environmental impact, especially when it comes to the food space. Making such sustainable choices for D-Day does not mean sacrificing style or opulence.
Having had the privilege of working with so many different planners, designers, chefs and curated dining experiences for top-of-the-line weddings for almost a decade now, it is very heartening for me to note that the evolved bride and groom of today are ready to break away from tradition and stand up for what they believe in without going through the motions just to appease the community.
Not so long ago, weddings implied the preparation of hundreds of metres of laid-out food, so much so that the guests could not enjoy it without getting exhausted or confused! Our post-pandemic realisation has facilitated the buffet queue to be replaced by restaurant-style dining. Branded pop-up restaurants are the next big thing. The modern wedding diktat is to not hold heavy plates but to sit down and enjoy a smaller creative menu complete with personalised table service.
I think it is a much smarter option to invest in the services of culinary artistes — a perfect recipe to create an experience. Though the menu size is substantially reduced, the signature dishes especially curated and created by celebrity cuisiniers tantalise your taste buds with an experience to remember. Moreover, the eclectic menu, healthier cooking ways and exotic ingredients plated beautifully always add a touch of class to the entire wedding. It is worth mentioning here that the overall idea for this experiential dining is not to save on costs but to create value aimed to accentuate the beginning of the journey of eternal bonding.
Things to remember while planning the menu: An average person consumes about 150-200g of food per meal. So, it's absolutely fine to keep the menus small but work towards making it healthy, interesting, diverse, and fresh, using indigenous ingredients. It's always thoughtful to look out for people with allergies and health issues so you can pre-plan and cater to their dietary requirements.
D-DAY DECOR
No-waste wedding initiatives are top-of-mind for couples. The dense extravagant stuck-up floral arrangements have given way to more modest materials like natural wood, un-dyed yarns, recycled textiles and plants that now take centre stage. Dutch and Thai blooms are slipping down the charts and are not considered fashionable anymore. If one must use flower power then it's savvy to use delicate gauzy wild and local flowers that can be easily sourced indigenously.
Draping with vibrant and colourful buntings is never a bad idea. You can always add them over entrances and arches, and it will instantly provide a dash of colour to your overall decor instead of the dry flowers that were once used to adorn the doorways and railings.
Stretch those creative muscles and set out to work on some DIY decorations. Take a page out of Pinterest's overly large book and embark on a fun-filled Origami journey. From bright and colourful paper fans for your hanging decorations to designing a floral canopy for the Mehendi ceremony... the possibilities are endless, and your imagination is the limit.
Backdrops are a bit typical yet vital element. It's quite cool to use this space as a personalised corner with captioned placards for photos with near and dear ones and is also a great way to extend your personality into the theme.
MY GO-TO DÉCOR ITEM:
Candles! Fire holds a special place in all our celebrations. So, ditch the loud pink and blue hues of the halogens and switch to the soft glow of the candles, tapers and tea lights to create the most romantic ambience. Opt for long-lasting beeswax candles that won't drip or smoke when burned under normal conditions. For outdoor events, using battery-operated flickering LED candles are a great option.
SNAP SHOT
Planning a wedding can be a strenuous rigmarole. From wedding dress, venue, reception, food, music, guests' list…. And then you have to decide whether you should hire a professional wedding photographer or not. Why not use pictures taken by friends or relatives? After all, photographs may not be your top priority. The most important thing is to enjoy the day, right? WRONG!
Hiring a professional wedding photographer, instead of assigning the task to an amateur photographer, is worth every penny you spend. It's the only thing that remains after the party is over.
While your wedding day only lasts for a few hours, marriage thrives on the concept of forever. These photographs aren't just images that you, as a couple, will keep for yourself. They are portraits that will be passed down through generations. In short, that's the only way to freeze your special day!
Immortalise moments: Cringe-free images, rather than traditional posing is the way forward. I am a fan of laid-back shooting and fun where the emphasis is on candid bonding with all of your favourite people. The best way to choose the right photographer is to opt for someone who makes you drop all your camera shyness and has a few tricks up his sleeve to get you giggling.
STAND UP TO STAND OUT
What I love about the 21st-century cohorts is that they know what they want and unlike us, they are ready to step up, take charge and go through the grind themselves to give life to their idea of a perfect wedding. They stand up to what remains meaningful to them and understand that weddings are not exhibitions.
As author Arundhati Roy says, "Historically, pandemics have forced humans to break with the past and imagine their world anew. This one is no different! It is a portal, a gateway between one generation and the next!"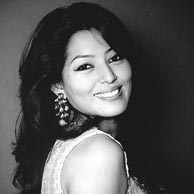 Rakhee Jain is a multidisciplinary stylist and an event consultant. She can be contacted @rakheejain.com