DJ Khaled on his new album
Spreading some summer love is the light-hearted album 'Khaled Khaled'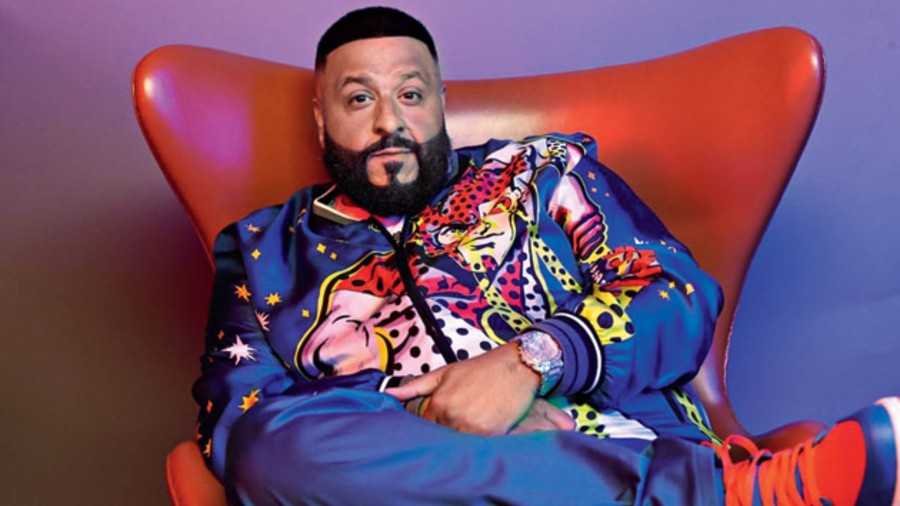 DJ Khaled's new album, Khaled Khaled, is bouncy and inspirational.
Pictures: Getty Images
---
Published 27.05.21, 12:38 AM
|
---
The superhero of social media, the founder of Khaled-isms and friend to all the greats of the music industry, DJ Khaled has a new album, titled Khaled Khaled. It's sort of a double-triple-quadruple bonanza from the hip-hop producer as he brings together some of the finest musicians on the record. The 45-year-old has built an empire around a simple philosophy: "If you can't find it, you gotta go make it. If you can't make it, you gotta go find it."
On Khaled Khaled he does what he knows best. Instead of a carousel of well-known friends, he relies on wattage to deliver the goods — Drake to Cardi B, Justin Bieber to Justin Timberlake, Lil Wayne to Jay-Z. It's like having dinner with a few close friends in front of the world.
What he tries to present on the album is "forever love, forever blessings, we forever". "When I made my first album, I said, I'm going to make an album called Khaled Khaled, but it's going to be a special time. And I thought I was going to make it on my 10th album, I thought I was going to make it on my 11th album. My 11th album was called Father of Asahd and that meant so much to me…. I got two boys, and it's time for the new chapter of Khaled. You're going to see me evolve, which I've been doing all my life, thank God. But this is going to be another level that you've never seen, and y'all seeing it," the high-voltage producer has told Apple Music's Ebro Darden in a recent interview.
To experience and appreciate DJ Khaled, he needs to be seen through lenses that shape social media. He can come across grating and at the same time healing. His catchphrases form the fodder for social media, so to see him come up with music that can be the soundtrack of daily life means it's finally getting time — in some countries at least — to go outside and seize the day.
In the video to Let It Go (with Justin Bieber and 21 Savage), we see him bounce around and roll on a golf course with a crocodile, giving it a wrestling hold into submission. Crocodile tears are everywhere (especially down the cheeks of you-know-who) but the super producer is quick to pounce on it and save the day. And how can we enjoy summer without some Drake, who appears twice (Popstar and Greece). "I was like, 'Yo Drake, we got to come with this now because the world is dark. And I know everybody's scared to drop music. But no, we have to be the f***ing light. We got to be the light. And now we're going to be stuck in this dark. We're leaders. You're a big boy. I'm a big boy. We're leaders. Let's put the sun out'," he has told Apple Music.
Song after song, he appears to be a Snapchat motivational speaker, a quote generator. The happiness one finds listening to Khaled is far removed from the childhood he had. His parents, Palestinian immigrants, worked in the clothing business but with suits falling out of favour, it was up to DJ Khaled to make money to support the family. He turned to DJing and coining positive catchphrases.
Listening to new music from him is like taking the trip to the pub after a tough week at office. It's always a summer day in his world.
DJ Khaled catchphrases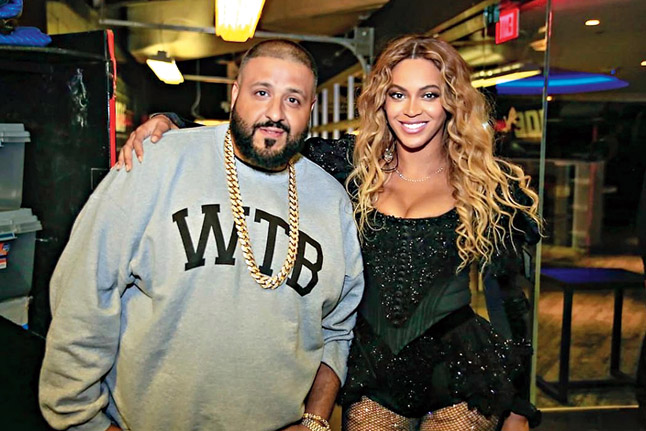 Bless up: Used to convey gratitude.
Lion: Appearing majestic, like the king of the jungle.
Major key: Things that are important in life.
Fresh cut: Getting a haircut and trimming the beard.
Mogul talk: Talking to someone who is well-known.
You played yourself: Mess things up for yourself.
They don't want you: What naysayers and haters say about you.
Elliptical talk: Giving a motivational talk