Cultural connect for the Indian diaspora
Bengal Heritage Foundation is the living bridge between Bengal and the UK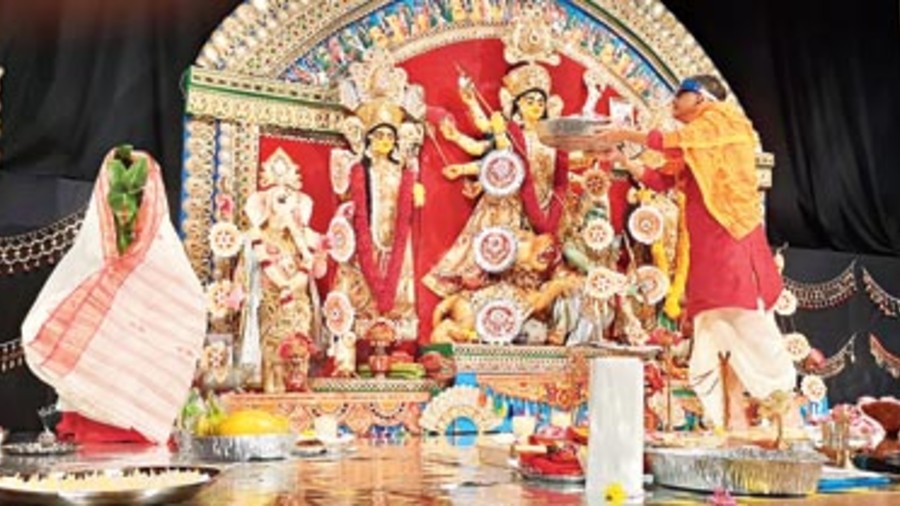 ---
---
Nostalgia and a dash of longing in the hearts of Bengalis settled in the UK gave birth to a Durga Puja celebration in the heart of London, 12 years back. What started then is now known as the iconic London Sharad Utsav, oftentimes hailed to be the largest one in the country. As the annual event progressed over the years, those involved in organising it realised this keen need to showcase the culture and heritage of Bengal in London. Soon they were hosting Baluchari exhibitions and Patachitra artists of the greatest repute in London. "We even commissioned and got a Durga idol made from scratch in London, in association with SOAS university, mixing water of Ganges and Thames to symbolically mark the event. It was during this incident that we decided to turn our focus even further into the cultural landscape by forming a living bridge between Bengal and UK. That is how the Bengal Heritage Foundation was born," said Sourav Niyogi (inset), president of the board of directors of the foundation, to t2, as we discussed this three-year-old registered charitable organisation at length. A two-way beneficial strategy was developed where Bengal would find a great footing in the UK while a slice of the UK would find its way into Calcutta.
The efforts of the organisation can broadly be divided into three different categories — heritage, art and culture, and diaspora connect. Their first important initiative included the restoration of the tomb of Dwarakanath Tagore at Kensal Green Cemetery. This gigantic effort has now evolved into an annual commemoration event of the businessman whose well-wishers included the royal family of England. "We had heard that his tomb was constructed of sparkling white granite but when we visited the cemetery, we could see neither the sparkle nor the white," laughed Niyogi. A consultation process was put in place where surveyors discussed the structural and heritage perspective of the tomb. Employing the right engineers, the restoration of the site was achieved with the first commemoration event taking place in 2018. This annual event is now attended by hundreds of Bengalis travelling down to London from various parts of the country.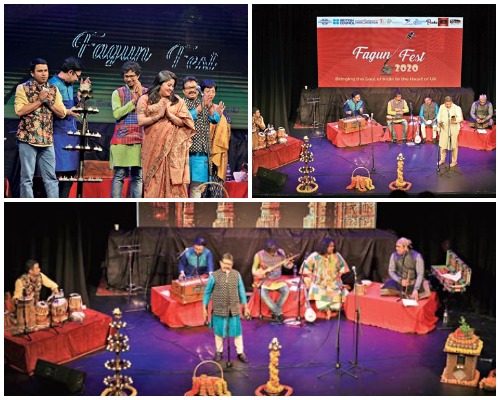 Another initiative that was born from a shared passion of all members was the celebration of the art of terracotta, stemming from the idea of terracotta being largely indigenous to Bengal. Architectural marvel meets storytelling in these terracotta temples that are found in abundance in Bengal. Other than the ones maintained impeccably in Bishnupur, most are in a state of neglect. The Bengal Heritage Foundation decided to start raising funds for the restoration of these temples in Bengal. "Not only are we helping with funding but also raising awareness around it, so much so that the government of India released a set of stamps on terracotta, an initiative that was helped by Amit Guha, a trustee of BHF," added Niyogi.
On the art and culture front, BHF has tied up with The British Council and Nehru Centre in London to spearhead a number of initiatives, most important of which would be the Fagun Fest. Over the last two years, they have started taking musicians to London. Calling it the transportation of "the soul of Bengal to the heart of London", these artists have jammed with the artists of UK for a week culminating in a presentation at the Fagun Fest. Bauls, dotara singers, and other indigenous artistes from rural Bengal. This year the Fagun Fest is slated to happen online on March 13, featuring art forms like Toppa, Bhatiyali, Bhawaiya, Chhau to name a few. The physical festival had managed to spread its wings to far-flung areas like Cardiff, Dublin, and more. While music forms a major part of Fagun Fest, there is also the inclusion of one art form from Bengal, helmed by a certain artist of choice who is given the opportunity to travel to London to sell their work. First-year was maadur art, with Nishikanto from Midnapore who travelled to London and conducted a workshop on the basics of the art form, wherein he ended up selling everything that he had travelled with!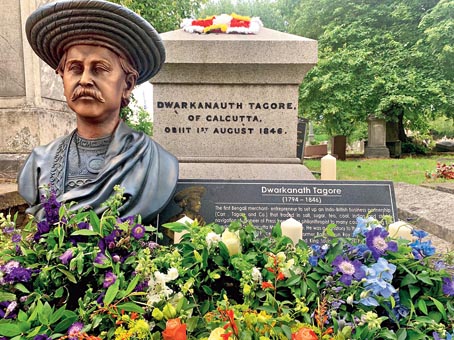 "These are the kind of things that give us an immense amount of joy because you are helping somebody who would perhaps never dream of going to London or Europe with his craft," added Niyogi. This was followed by Afroza Khatun who took with her, her work with kantha.
For the diaspora connect, there is a range of initiatives that BFH undertakes, which include a UK-India cricket match held in Calcutta in the Mohun Bagan field and a football match called the IFA Shield held in London, played between East Bengal and Mohun Bagan fans! BHF is all hearts as their annual event Probaashi Pronaam was designed thinking of the elderly parents back at home of those who migrated to the UK. In a concert that is conducted for the entertainment of the elderly, people from London and Calcutta come together to perform a play, a musical show, and more. Before the pandemic, the Kala Mandir basement formed the stage for this concert.
With 150-odd members volunteering their hours passionately for this organisation, while holding strenuous day jobs, BHF is an outfit that deserves attention for its stellar contributions to the Bengal art and cultural diaspora. Their memebers include management consultants, doctors, bankers, teachers, market researchers and hotel executives with key members of BHF being Suranjan Som, Bidisha Datta, Jhuma Bhadra, Koushik Chatterjee, Debarati Goswami, Dipanjan Mazumdar, Pritha Mukherjee and Sambrita Das. 2020 saw them launch their ThinkTank series of webinars that paid respect to late actor Soumitra Chatterjee and also one on Satyajit Ray. The growing popularity of the series stands testament to the impact of the work that BHF does. With big dreams and bigger plans, while navigating a pandemic, Bengal Heritage Foundation has a flurry of great events lined up for 2021 that we are most definitely keeping an eye out for.