Coping after divorce
Three women who continue on their mission even after leaving the shadows of their tech-mogul husbands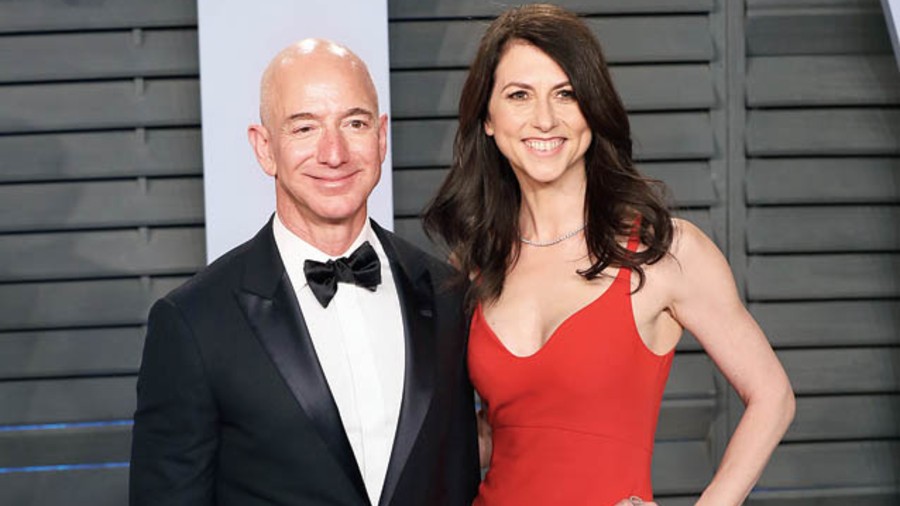 ---
---
MacKenzie Scott | Married to Jeff Bezos from 1993 to 2019
The manner in which the marriage of Jeff Bezos and MacKenzie Scott ended is fodder for tabloids but what we shouldn't forget that together they built an empire called Amazon. Once a part of a team at DE Shaw, a Manhattan hedge fund, Jeff saw a bright future for the web in the 1990s. They decided to leave and go on what is now a historic road trip during which the blueprint for Amazon was made. While Amazon started selling books, MacKenzie didn't deviate from her ambition of being an author, whose 2005 debut novel, The Testing of Luther Albright, ended up winning the prestigious American Book Award.
What makes her extra special is the life she decided to live after parting ways with Jeff. As the pandemic tightened its grip last year, she gave away nearly $6 billion of her wealth without shouting from the rooptop. And, according to AFP, unlike many other large donors, she did not attach any restrictions or even naming rights requirements.
MacKenzie, who changed her last name to her middle name after divorce — in May 2019 had signed the Giving Pledge, a promise to give away at least half her fortune to charitable causes during her life or after she dies. In her Giving Pledge letter, she wrote, "My approach to philanthropy will continue to be thoughtful. It will take time and effort and care. But I won't wait. And I will keep at it until the safe is empty."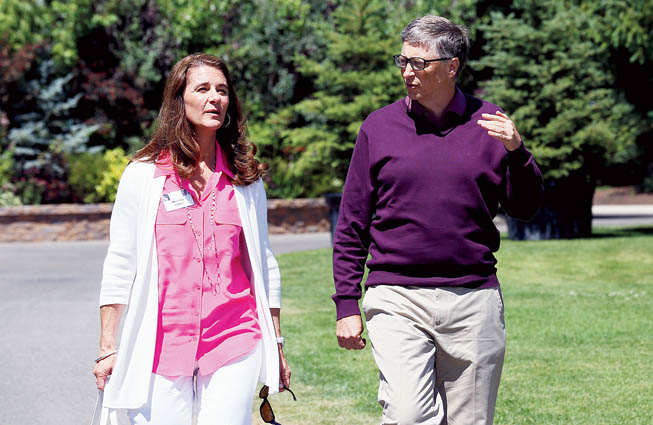 Melinda Gates | Married to Bill Gates from 1994 to 2021
Microsoft Windows 1.0 was ultimately released in 1985 but it wasn't until 1987 when the operating system was taken seriously in the form of Windows 2.0. It was the same year Melinda French started at Microsoft. She was a product manager and soon they started dating. In a recent Netflix documentary Melinda said she found Bill methodical in everything, writing a list on a whiteboard with the "pros and the cons of getting married". They married in 1994 on the Hawaiian island of Lanai. But it was perhaps the establishment of the Bill & Melinda Gates Foundation in 2000 that found them at their happiest.
Here they were equal partners, unlike the moments when she had to struggle to be the wife of a famous figure and a stay-at-home mom, something that has been captured in her 2019 book, The Moment of Lift. "He's had to learn how to be an equal, and I've had to learn how to step up and be an equal," she wrote.
She continues to be the driving force behind the foundation, which primarily focuses on public health, education and climate change and its grants include a massive amount money dedicated to vaccine initiatives and research during the Covid-19 pandemic. Equally important to her is Pivotal Ventures, which she founded in 2015. It's an investment company focused on women and families.
Though we still don't know the impact of the divorce will have on assets but one thing is for sure, despite brickbats, the Foundation will continue to be a driving force in philanthropy for years to come.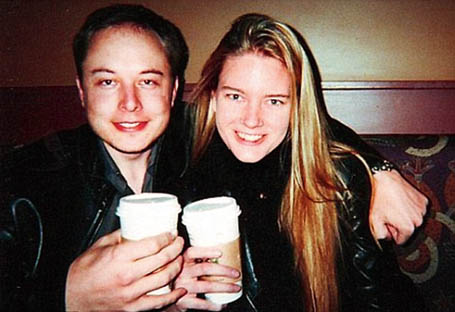 Justine Musk | Married to Elon Musk from 2000 to 2008
Five years ago, a question was posted on Quora: "How can I be as great as Bill Gates, Steve Jobs, Elon Musk or Sir Richard Branson?" The respondent turned out to be Justine Musk, the author of several books, the most talked about being Blood Angel. "Extreme success results from an extreme personality and comes at the cost of many other things. Extreme success is different from what I suppose you could just consider 'success', so know that you don't have to be Richard or Elon to be affluent and accomplished and maintain a great lifestyle. Your odds of happiness are better that way. But if you're extreme, you must be what you are, which means that happiness is more or less beside the point."
The 48-year-old had seen up close "extreme personality" in the form of Elon Musk as a student who went on to hand over his credit card to her to buy unlimited books to the point where he was running two companies with little time for anything (or anybody) else. They have five children together but more importantly, she is in her happy zone as a writer and mother, thankfully minus her "own private Alexander the Great"… yes, that's the way she once saw Elon Musk.