City DJs continue to spin party tracks from their home during the lockdown
Please Don't Stop The Music is the current mantra on social media
---
---
The nightclubs and pubs might be shut due to the lockdown but there is no stopping some of the city DJ/producers from spreading positivity, joy and faith through their music, as they continue to connect and entertain their patrons and fans by going live or uploading videos of their recent mixes on social media. The Telegraph chatted with six city DJs who have been lifting up our spirits.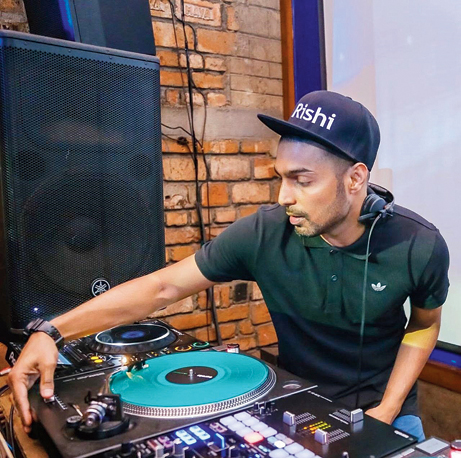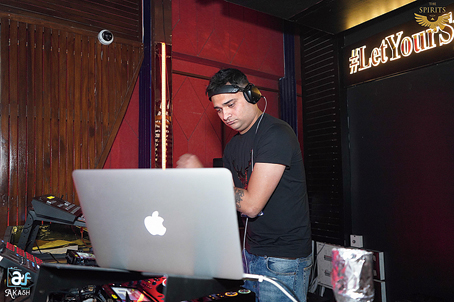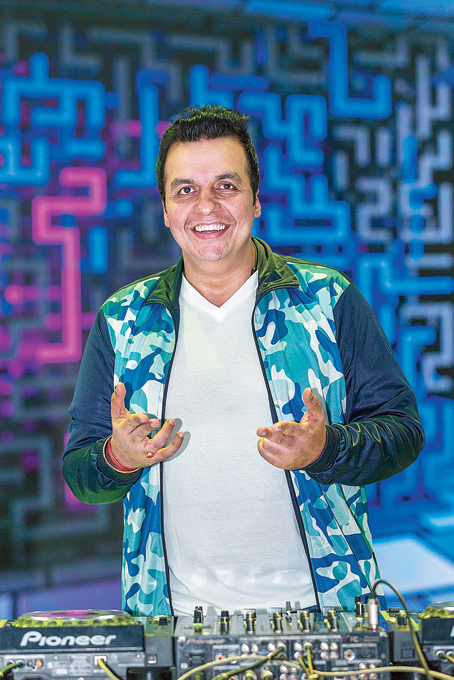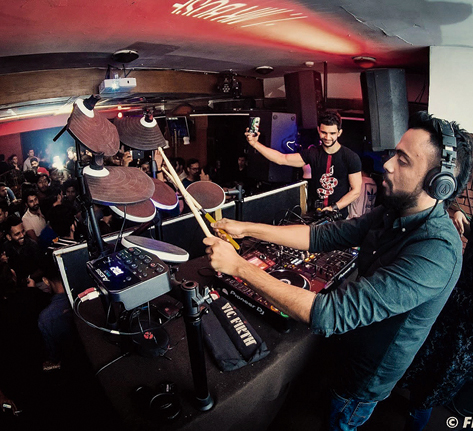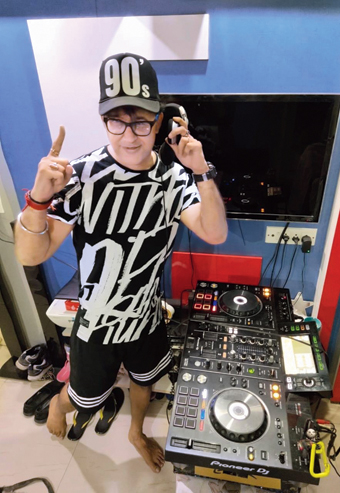 Why did you decide to go live?
Going live not just for a DJ but to any artiste is important because it helps us to stay engaged and connected with our fans, friends and audiences in real-time and at a very personal and intimate level. This also helps us to interact with them in an informal way, which would never happen at a gig. At this point of time, it's an exceptionally useful tool.
Is this the first time you are doing live sets?
Yes, I started doing sets live online after the lockdown began.
Which DJ console are you playing on?
My complete performance setup includes my laptop, Traktor Kontrol S2, DJM 900NXS, Alesis Strikepad Multipad Pro, Alesis Lite drums, Akai Xr20, IK multimedia Uno synth and Uno drums and some more percussions like the djembe. Only one is a "DJ" console. I use the rest of my equipment for creating music on the fly.
What genre are you playing?
I've evolved my set completely over the last year to a "live set" scenario where I am incorporating either an underground or a deep house sound with percussive elements, which I play live with my music. I also have a bunch of releases of my own which will be out soon.
What are some of the tracks you have been regularly playing?
Some of the tracks that I have been extensively playing in my sets are:
Durante — Maia
Luttrell — Intergalactic plastic (Kidnap remix)
Arude — Instant
Bozart — Istanbul À Facette (Melokolektiv, Konvex the Shadow remix )
Colyn — Khazad Dum
The Dualz — Inside me
Above and Beyond — Home (Boxer and Amy Wiles Remix)
Spencer Brown & Raito — Star Allies
Unlike club gigs, are you taking requests?
Yes, if someone wants me to turn the volume up, why not! (Laughs)
How has the experience been going live?
The experience is overwhelming when people around the world, some you never knew you would connect to, start showing love and engage to your live video. Our fans make us artistes who we are and it's always a lot of fun listening to each of them say something and have an interactive and informal experience.
Why did you decide to go live?
I just don't want to lose touch with my music, my flow, my creativity as well as my fans. A lot of people who are connected to me on social media is because of what I do, that is DJing. For me work from home is this and this is what I know how to do… no better way to cheer my social media family than to play live for them, just as I would have played live on stage or at a nightclub.
What genre are you playing?
On Wednesdays I have started this 'Back to School Days' where I play '80s and '90s music, making my audience go into nostalgia. I'm playing anything from Rod Stewart to Will Smith, Boney M and Abba to Peter Andre and Ricky Martin. Friday nights I'm doing this concept called 'Home Delivery' where I did the first episode last week that comprised of house music/progressive and EDM tracks with a different variety every Friday. Saturday I go live from the M Bar Kitchen's page where I do a mix bag of Bollywood and pop remixes.
Are you taking requests?
On Wednesday and Saturday live sets last 10 minutes I call for requests from the audience and whoop it's a riot after that. (Laughs)
Which DJ console are you playing on?
I am playing on a Pioneer XDJ RX2 dual CD player and mixer which is ideal for domestic and professional use. I'm giving the audience a direct digital feed output, such that they can connect their house speakers and it sounds like a real-time DJ session.
Is this the first time you are doing live sets?
This is the first time in my life I have done live sets. Given my tremendous busy travel schedule, gigs and M Bar Kitchen workload, I never ever get time to come live on social media.
How has the experience been?
I am loving it actually! I am enjoying myself, and trying my best and the listeners are enjoying it with me too! Once this (phase) is over, I'd like to do live once in a while… it's FUN!
I have made a lot of new fans on Instagram, my following has gone up to 200 people in just one week and another 150 followers more on FB. So I'm kind of liking this whole new connection to a lot of new people out there. Also playing three different genres on three different days helps me connect to a wider variety of audience, so I have five-year-olds on my show and I have 50-year-olds too.
You haven't been going live but we have seen you doing a lot of mixes…
I am not going live in this quarantine period and I have never done live in my whole life. Rather I would upload one- or two-minute videos and would love to show my skills. And that's what I have been doing during this period.
Which DJ console are you playing on?
Since I am not playing music I am just focusing on freestyling, playing on Technics 12/10 Turntables and Pioneer S9 battle mixer (especially for turntablist).
What genre are you catering to?
My fave hip-hop.
What are some of the tracks you have been playing?
I dropped Toosie Slide, Corona Virus, Party, Move Bitch and Humble.
How has the experience been?
Obviously it helps a lot in connecting with fans and understanding and getting to know them, which we can't when we are playing live in a club but if you drop something different like freestyling and battle DJing it will definitely hit the audience which is more inclined towards music and skills of a DJ rather than just seeing the DJ play music.
Why did you decide to go live?
At this hour when everyone is home and thinking what to do, what best can an artiste do? We simply go live to entertain people and this is just a small way to tell them 'thank you' for all the love they have showered on us by coming for our events and now it's our turn to make them feel special.
Is this the first time you are doing live sets on social media?
Well no, I have been live on my page a number of times to play music but yes a proper dedicated show began only after the lockdown and I am doing two shows — Our Own House Party and You, Me, Coffee and Music. (Akash has also been going live from t2's Facebook page).
Which DJ console are you playing on?
My console includes a pair of CDJ 2000s and DJM 900 Mixer and to go live it connects to the laptop via record source.
What genre are you playing?
I have been trying to give variety of genres to people. For t2 Live we have done two Bollywood theme nights and from my page I have done English retro night, unplugged and Sufi nights too.
What are some of the top tracks you have been playing?
Haan main galat, Genda phool, Daddy Cool, Elefante, Funkytown and Dance Monkey.
Are you taking requests?
Of course! People are dropping in messages via Messenger, post and live chats and I am more than happy to accommodate the maximum I can.
How has your experience of going live from t2's Facebook page been?
Well it's always fun to be a part of any t2 initiative and the experience so far has been wonderful. The most important thing I observed is that we have had people from across the world joining and sharing their views and their favourite track names with us. Well the icing on the cake is all the thank yous and the blessings that are coming in from people and statements like "In quarantine time you all make us so relaxed and refreshed".
Why did you decide to go live?
This lockdown period is more like a house arrest for many people. Going live during this period has both a good as well as a bad side. Bad, because you miss the vibe of the club, whereas the good side is you get to enjoy the same music played at your home with your families around. Going live during this time not just motivates me as a DJ but also keeps me close to my profession. In this stressful period, we all need a reason to smile.
What genre are you playing?
I'm definitely looking forward to playing commercial and Bollywood music as the majority of the viewers are our regular club guests and we promote these genres of music in the club The Spirits.
What are some of the tracks that you have been playing?
New Bollywood tracks like Genda phool by Badshah, Jasmin Walia's Want Some, Shalmali's Kalle kalle, and Nachan nu jee karda from the movie Angrezi Medium along with commercial hits like Don't Start Now by Dua Lipa, Old Town Road — Lil Nas X, Circles — Post Malone, Heartless — The Weeknd to mention a few.
What genre are you playing?
My live set will consist of different genres of music, as I would be taking music requests from the viewers and will be adding them to my set to make it a very interactive session with the viewers.
Which DJ console are you playing on?
I am using a Pioneer DJ Serato controller DDJ SX along with Korg Nano Key Midi Controller, and a bunch of software, OBS being the most important one and other apps like Airserver and Go Pro mobile app to divide my live video session in multiple windows in a single video frame to capture what I'm doing on the console, a front view of me and Serato Pro for the video of the track playing. This was a learning process for me as I have not done this before — using so much technology just to go live on Facebook.
How has the experience been?
Researching and learning was the fun part, maybe I'll upload a tutorial video on this subject as we are not sure how long this lockdown would last.