Candle in the wind
Doctors cure and nurses care and theoretically both functions make for a robust health system. What then is the historical reason behind the stigma attached to nursing?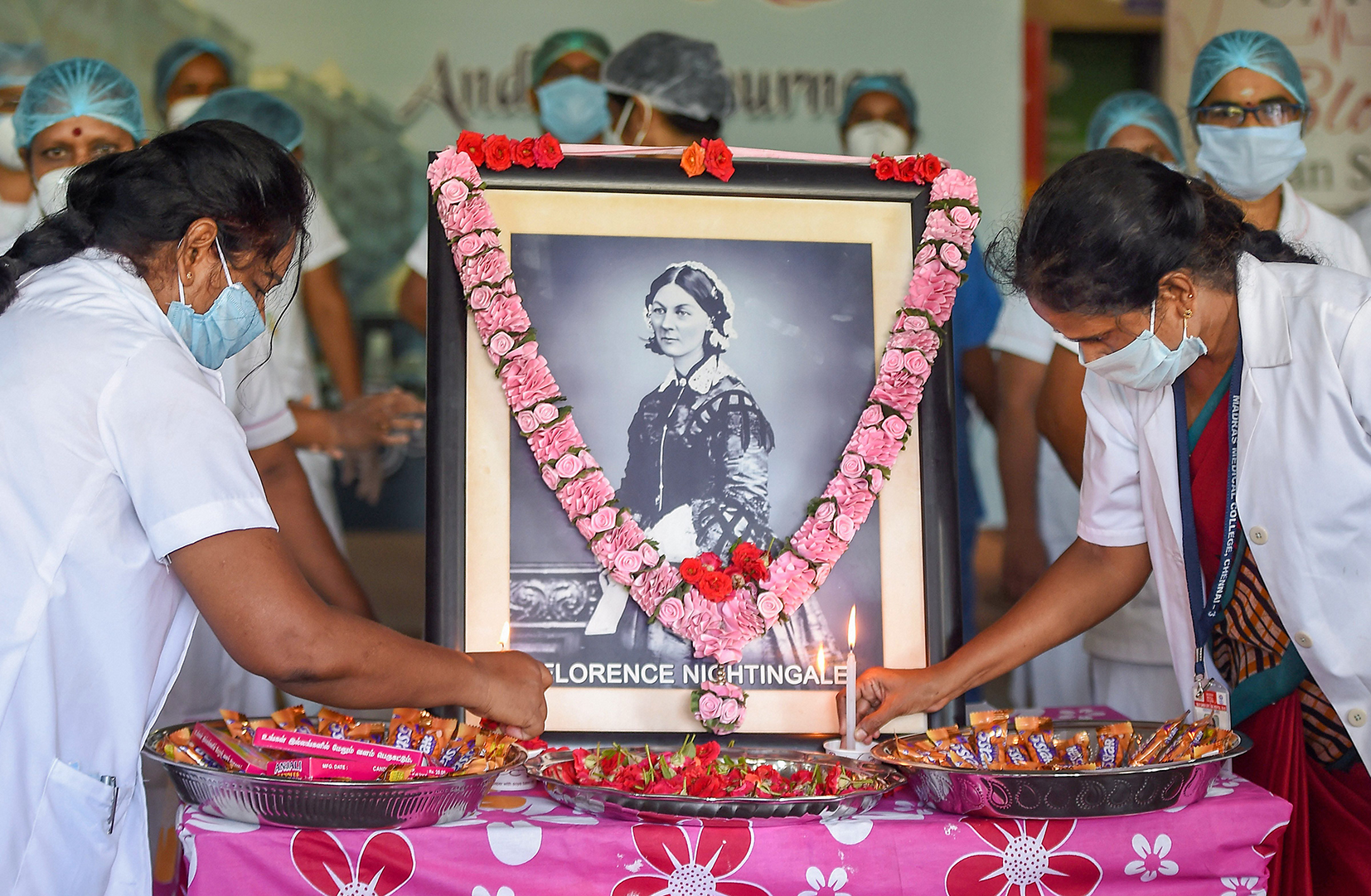 ---
---
In the second week of May, when Covid-19 was coming at us full throttle and it was reported that several of Bengal's nursing staff were returning to their home states, Intach-Calcutta organised a virtual talk to commemorate International Nurses Day. Though the irony of it was unmissable, there was nothing out of the routine about it. In the 1960s, the International Council of Nurses had earmarked May 12 as Nurses Day as it happens to be the birthday of nurse, Victorian social reformer and founder of modern nursing, Florence Nightingale. What was a surprise was the subject of the talk.
The speaker, Samita Sen, chose the occasion to talk about the nursing profession in West Bengal and the various stigmas it has always been yoked to. Sen, who is Vere Harmsworth Professor in imperial and naval history at Cambridge University, UK, reasoned that the stigma is a legacy.
Nursing had been the preserve of poor, working-class women till Nightingale changed that. She professionalised nursing and turned it into a middle-class profession in Europe and when this transformation was happening in the mid-19th century, India was a British colony.
Sen tossed the question at her virtual audience, "Then why did this transformation not communicate to India?"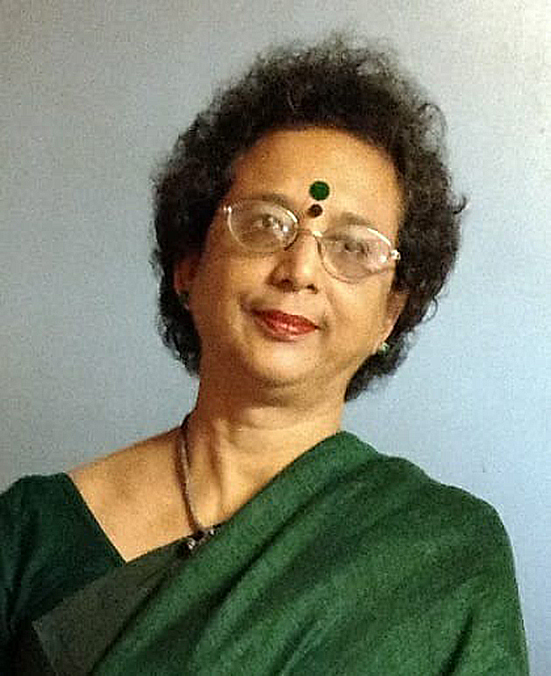 There is no one answer to that question but one can attempt to piece together something while sifting through disparate layers of history.
That day, Sen lent a hand.
In Britain, reforms in nursing were happening in the 1860s and 1870s. That was exactly when discussions about the need to introduce professional training for nurses in India began.
Sen spoke about the societal norms of the times. Namely, gender segregation and how it made it difficult to advance medical care to women. "The logic of segregation, which was a conservative social feature, meant you needed women doctors for women patients. Ironically, it was segregation that pushed for professionalisation in some careers for women — doctors and nurses were among them. So you started getting a certain push for nurses to be trained in India," she said.
There are references to women vaids in ancient India, but in traditional Indian medicine — Ayurveda and Unani — too, the role of women was largely restricted to delivering medical care to other women. "Childbirth was the primary focus of the dais," said Sen. Dai is a term used to refer to wet nurses, childbirth attendants, surrogate mothers, and also herbalists and folk physicians.
The dai is an important figure when it comes to colonial policy and the history of nursing in India. In 1840, Calcutta Medical College undertook a programme to train dais as nurses; the missionaries were entrusted with the training. But the project failed.
In 1885, the Lady Dufferin Fund was established with the aim of improving women's healthcare in India. The stated objectives of the fund were to provide medical tuition to women healthcare personnel and, thereafter, ensure suitable appointments.
To return to the question of why nurses in India could not find the same kind of respect as their counterparts in Britain in the mid-19th century, the answer is stubborn social dynamics.
A lot of nurses in the early and late 19th century were British. Others were either Anglo-Indians, Indian Christians or very poor Indians. Ethel Bleakley, an English doctor working in a medical missionary establishment in rural Bengal, writes about one Hemila in her book, Meet the Indian Nurse.
Bleakley describes how a newly-widowed Hemila walked several days to Ratanpur with her six surviving children. When she reached the place, she found shelter at the local Protestant Mission. She got a job in the mission's dispensary, where she was trained to assist in compounding, patient care, wound dressing and midwifery.
In Hemila's case there might have been some amount of free will, but that was not the case for most others who joined the profession. "Those in charge of orphanages from where major recruitments of nurses were made often decided that if a girl was good-looking, she would surely be married; if she was good at studies, she would become a teacher; if she possessed neither, she would be sent to be a nurse or a midwife," said Hilda Lazarus, the first Indian director of Christian Medical College, Vellore, at a women's conference in 1945. She was referring to practices prevalent in the previous century.
Caste and class considerations were entwined with the nature of the work. A job that involved handling blood and sores, body fluids and detritus. Bleakley writes about nurse Shoila who refused to do any nursing work one day. On being asked, she said someone from her village had been admitted to the hospital and they would have things to say if they learnt what she did for a living. Bleakley writes, "This maternity work is considered very low, only to be performed by dais and sweepers. It will hinder the spread of the Gospel if they go and say that being a Christian means being an outcaste Hindu."
Then there were other hurdles such as racism and safety concerns. Sen said, "The poor working conditions, low wages and low status did not incentivise even the most modern-minded women to transgress class, caste and gender norms."
In 1920, Bengal introduced a qualifying exam for nurses. In 1943, the School of Nursing Administration came up in Delhi. By 1947, there were 190 nursing schools. But it was in 1950 that a formal structure was formed after the separation of general nursing and midwifery (GNM) from auxiliary nursing and midwifery (ANM). "The dai became an ANM while the better-educated woman became a GNM," said Sen. Today, one has to undergo two-and-a-half-years of training in order to be a certified nurse.
Cut to the present. Post the Covid-19 outbreak in Bengal, when close to 400 nurses working in hospitals across Calcutta left for their homes in Manipur and Kerala, one of the solutions proferred was to train locals to administer saline drips, oxygen and medicines.
The problem and the quick-fix solution offered smack alike of a legacy we could have done without.