Why some Hindus in Myanmar don't want to be identified as Bengali
Excerpt from 'Myanmar In The World -- Journeys Through a Changing Burma'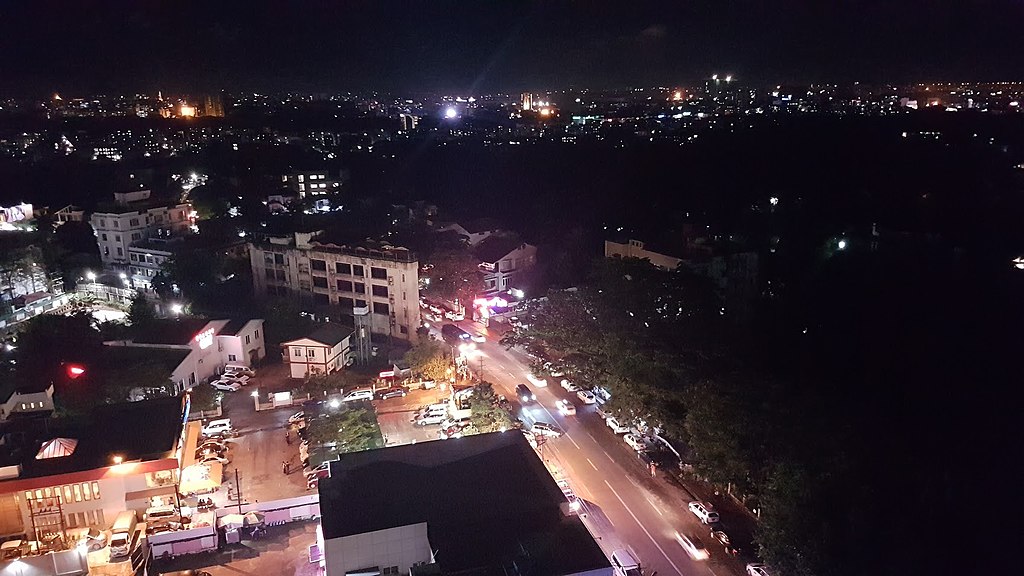 The Muslims of north Arakan who want to be called Rohingya have been rejected as illegal immigrants from Bangladesh, as "Bangli", and therefore the Hindus of north Arakan, many of whom are Bengali, who identify as Bengali, shun that term for fear of their lives
Image: Wikimedia Commons
---
Published 22.12.18, 07:16 PM
|
---
We find the place easily, the mandir the Shwezedi monk told us about. The main gate of the temple is wide open and we walk in. As we enter, my eyes sting from the wood smoke that hangs over the place like a pall of smog; lunch is being cooked. The "camp" is a makeshift bamboo hall erected on a portion of the courtyard. The ceiling is green tarpaulin, reed mats cover the floor. Children run around the place; men huddle together on their haunches, the run-off from the cooking pooling beneath their lifted bottoms, wetting their ankles.
The women tie their saris, tuck their pallus into their waist, and do work. Those who are not working have the pallu cover their heads in a ghomta. All the women wear big red bindis on their forehead, a line of sindoor in their hair parting; some wear red bangles on their wrist. They look Hindu. It is protection, I realise. Without these, they would be indistinguishable from Muslims, and at risk of being murdered.
Seeing us walk in, a few people come forward to talk to us. My face is enough to establish a connection but Than Htun is ever ready with his introduction. "India Hindu," he announces to no one in particular. This causes some excitement. Soon, a person is arranged who can speak Hindi. "Aap Urdu bolta hai (Do you speak Urdu)?" he asks.
"Ji," I nod.
The man, maybe in his fifties, is tentative, his head smoothly bald on top, half a moon of hair at the back. His cheeks are unshaven. Unlike the women, the men have no distinguishing marks to make them appear any more Hindu than the next South Asian face — some, I would see later, have taken to wearing Vaishnav tikas on their foreheads as a desperate measure, but the man before me didn't. To my eyes, I couldn't tell him apart from any other kala...or "Bangli" for that matter.
Chairs arrive, and we sit down. Behind us, a table had been transformed into a pharmacy counter and three young girls dispensed Paracetamol, Amoxil and Lomotil to a very patient queue of women with children on their hips. The girls stand out for their fresh faces with neatly applied thanaka amid the wan faces of the refugees; they are Rakhine women from Sittwe, volunteers.
"Where are you from?" I ask the man in Hindi. He says Maungdaw. "All of you?"
"No, some are from Buthidaung."
"When did you come here?"
Nehru — that is his name; he tells me his father was an admirer of Indian leaders (his brother's name is Shastri) — mutters to himself as he counts the months and says "2nd... 3rd of September, the week after the attacks."
The "attacks" had come on August 25, 2017, when a group of militants identified as ARSA launched a coordinated assault on thirty-two police posts and killed twelve police officers. It was a much bigger attack — in scope and scale — than the previous one in the October of 2016, when ARSA attacked three posts and killed nine officers.
I want to know why he left. The attack was on the police, not on him. "On us, too!" he exclaims. A little crowd that had gathered around us chimes in. I do not understand what they are saying: their words seem familiar, yet incomprehensible.
"What language are they speaking?" I ask Nehru.
"Bangli."
I tell him Kolkata [Calcutta] is my hometown, that I speak Bang-la. I say this in Bengali, to test if he understands me. Turns out Nehru speaks it, too, but this Bengali is not the Bangli the men around us were speaking in. "Eta shuddho-bhasha, ota oder okhankar (Your Bengali is pure, theirs is a dialect)," says a man who has joined us. His own accent is that of East Bengal, or, as the Bengalis of West Bengal call it, "Bangal bhasha".
Bespectacled, with a clean-shaven face, neatly combed hair and striped bush-shirt, he looks distinguished. He introduces himself as Mahajan. He owns a small electricals shop in town, but spends half his time as a purohit at the nearby Durga temple, which also has been turned into a refugee camp; the Moha Dev Bari is where everyone spends their days and the Durga temple their nights.
He pulls up a chair next to us and sits down. We shake hands and, as if wanting my approval for his Bengali credentials, leans in and whispers in my ear, "Amar ma'ar dikta Chobbish Porgona (My mother's family is from 24 Parganas)" — a former district of West Bengal situated on the border with Bangladesh.
He sits down with Nehru and me, and we now switch to proper Bangla, "shuddhobhasha". I say to Mahajan that if his mother is from 24 Parganas, he was Bengali then. He sticks his tongue out and bites it in a gesture of shame and shakes his head vigorously, no no, no no! We can't say we are Bengali. Aamra Hindu. We are just Hindu.
"But you are Bengali."
"That is true."
"Then?"
He wrings his hand, and, with an embarrassed what-to-do-sir smile on his face, says, "Ekhane to oder shamne, aamra Bangla kotha boli na, porey ora bozhe aamra Bangli (Here we don't speak in Bengali for fear they think we are Bangli people)."
What a strange situation! The Muslims of north Arakan who want to be called Rohingya have been rejected as illegal immigrants from Bangladesh, as "Bangli", and therefore the Hindus of north Arakan, many of whom are Bengali, who identify as Bengali, shun that term for fear of their lives.
Excerpted from Myanmar in the World: Journeys through a Changing Burma; Published by Aleph