From the morgue to the bedroom
Villainy thrills with its twists and odd turns, it also zooms into slices of life in a way classic thrillers don't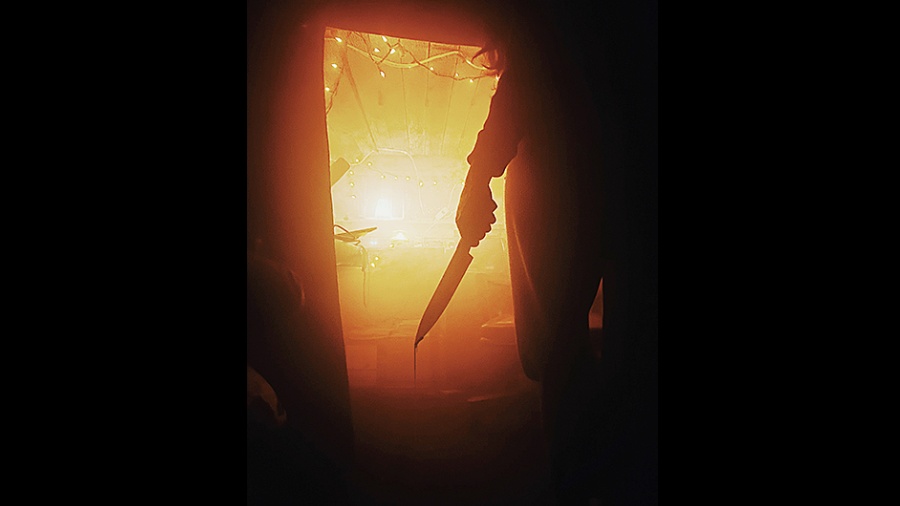 Representational image
File Picture
---
Published 10.06.22, 02:45 AM
|
---
Book: Villainy
Author: Upamanyu Chatterjee
Publisher: Speaking Tiger
Price: Rs 699
Sometimes, don't you wish that books would come without the name of the author and the weight of association, reputation, expectation? Especially in these times when there is a surfeit of information, discussion and imagery.
It is difficult to pick up a book with 'Upamanyu Chatterjee' written across it and not think — English, August. Doesn't matter that it was published 34 years ago. Doesn't matter that you never read it. You would still have heard of Madna, Agastya Sen, of his seniors wearing t-shirts with "Herpes is Forever" written across them. You might have seen Rahul Bose in Dev Benegal's screen adaptation and recall thinking that he was not more handsome than the author's mugshot on the back of the book. Being an IAS officer and all that, and having written an actual book full of cuss words and sexual explicitness, Chatterjee had not just rescued what we refer to in these parts as chyangrami from its seat of ignominy but he had found a place for it in English literature. All of which goes to establish that even if you have read no other work of Chatterjee, or know nothing of him beyond English, August trivia and impressions such as what has just been recounted, there is a fair chance you will still bring reader's baggage into a reading of Villainy.
Villainy is a thriller, a social thriller. Even as it thrills with its twists and odd turns, it also zooms into slices of life in a way classic thrillers don't, choosing to focus on the crime and the solving of it alone. The writers of the social thriller, be it Chatterjee or Robert Galbraith of the Cormoran Strike series, are determined to make you sick in the stomach and somewhat altered, even educated, by that experience before the merrygo-round comes to a halt.
Villainy takes you through morgues, prison cells, courtrooms, also puja rooms, bed chambers, and reckless car rides.
Somewhere in the beginning of the book, there is this scene with two men taking apart a corpse — stomach, thirty centimetres of small intestine, one half of each kidney packed off to Pathology, viscera in plastic bags to be sent to Forensics and Toxicology. What remains of the body is stitched up and put away. The structure of Villainy mimics this exercise — though the naming of the chapters is not as imaginative.
In this murder mystery, there is no sleuth. It is the reader who has to make sense of the deliberately dismembered telling and piece together the puzzle.
There is no point in giving away plot outline, character sketches and other specifics of a thriller and spoiling the fun ahead. Suffice to say that the book begins with an unidentified body in a park, but as you flip through the pages, a resurrection works out and a story of unrelenting and inexplicable villainy comes alive.
Chatterjee's engagement with the language is functional. His sentences — long and loaded with painstaking detail — save his readers the trouble of taxing their imagination. If you are reading, you are automatically downloading and streaming the story inside your head. Sample this: "… she marvelled that no one else appeared to have noticed them — a pair of off-white Bata tennis sneakers, stark against the dark, damp loam, blue socks in a heap at the ankles, khaki trousers that had ridden up to reveal scrawny calves, with the rest of the travesty mercifully hidden by the foliage…"
The characters are credible, as are the situations, and nuanced in a way only reality can be. All those bite-sized stories that appear on the side of a newspaper page with teeny-weeny, easy-tomiss headlines — such as 'Assault Arrest', 'Engineer Duped', 'Milk Shop Fire' — Villainy reads like a string of those. Never for a paragraph or a page does the narrator seem to be looking in or looking down on these multiple realities. That degree of neutrality does not preclude humour — situational and organic — to use an odious word. For example, Hanumant, who works at the morgue, tells someone: "Just to let you know the rates. If you want to delay the post mortem report, it costs a thousand rupees. To hurry it up, two thousand. And if you want the cause of death changed from murder to suicide, it's… expensive… seventy-five thousand…"
But neither detailed telling nor sub-plots impedes the speed of the narrative, nor do they deflect from the denouement. All of it is plugged into the larger political and social context of the chosen period.
Villainy is an enjoyable book, one that readers are sure to keep returning to. My only major quarrel with it is its title. Coming from the creator of English, August it is, well, villainy