Four women riding on motorcycles across countries is a journey indeed, but more than that, it is a statement. Especially in a predominantly male-dominated sphere where every advert for a bike showcases able-bodied men traversing rough terrains with elan. Capturing the ethos, the risks, the pains and the unbridled joy of such a journey is Piya Bahadur in her book Road to Mekong that began in Hyderabad, covered 17,000km and ended in Cambodia, through Northeast India, Myanmar, Thailand, Laos and Vietnam. This is the 'road less taken' both physically and figuratively and the four women, of which Piya was one, were emotionally prepared for every hardship that came their way.
Travelling in a land where no one understands your language proves to be a challenge of a different depth and Piya doesn't mince words when she talks of such troubles. And neither does she forget to pen with eloquence the bond that is formed in singular nights spent in the comfort of many different hotel rooms. Piya's description of the changes in the terrains she witnessed helps one understand the stage of similarity and dissimilarity that is the hotchpotch of Southeast Asia. She comments on the raggedness of the mountains of Vietnam, which is starkly different from the mountains we see in India.
These simple comments make the book a lively companion for those who would perhaps choose an easier route to navigate and explore the same places. The book also has a few pages dedicated to colour pictures of the four fearless women at different stages of their journey, being welcomed by locals into their land. If you are in need of a sudden boost of inspiration to do that one thing you've been procrastinating about, let this book be your guiding light, that one final nudge in the right direction.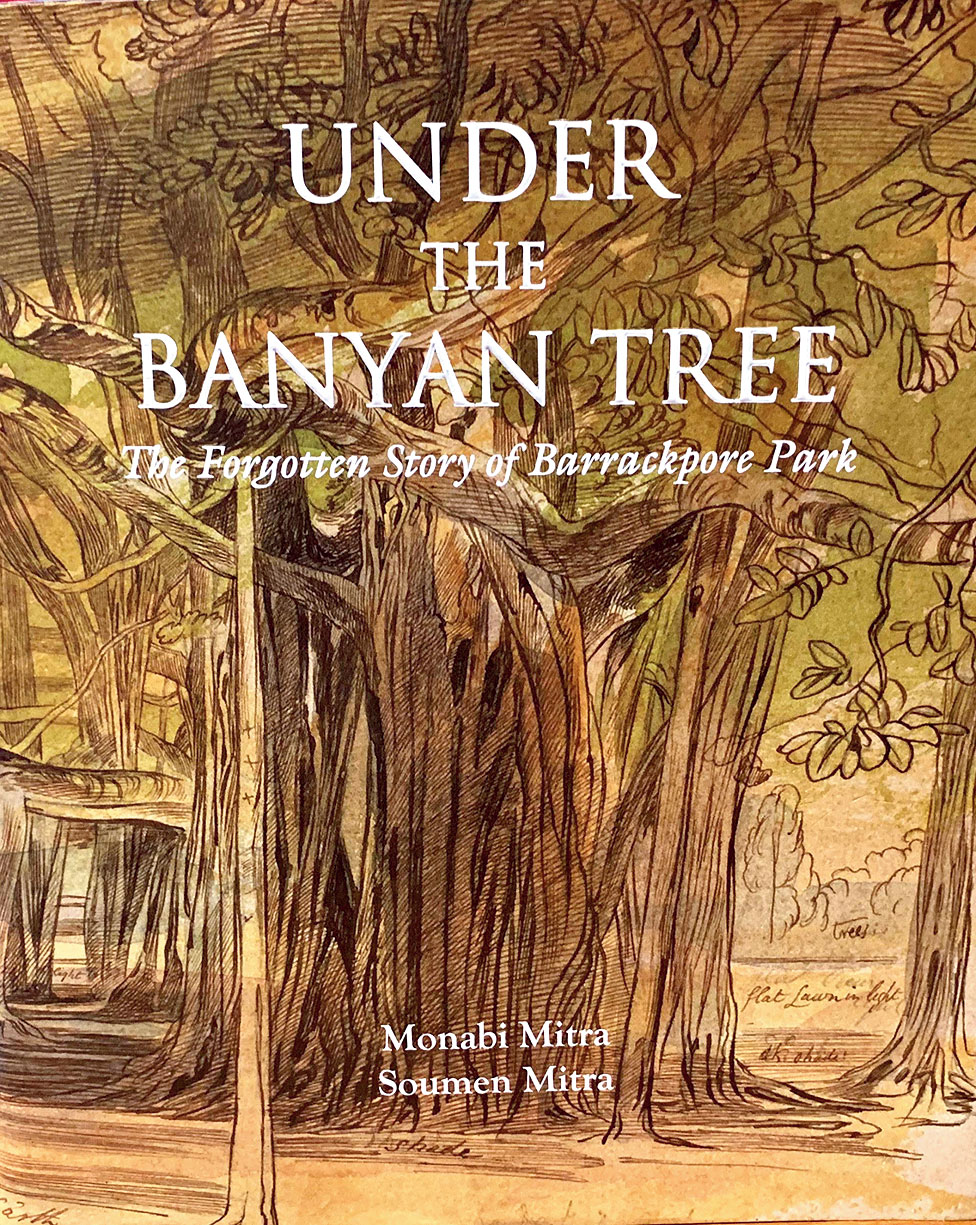 Under The Banyan Tree: The Forgotten Story of Barrackpore Park; Monabi Mitra and Soumen Mitra; Aakar Books; Rs 1600 (Book cover)
Barrackpore, home to memories of some of Bengal and India's richest historical events, is a treasure trove for history enthusiasts. There are archives around the world that hold personal accounts of residents from the British Raj to paintings done in watercolour, of the beautiful place. Collecting them into a singular book — Under The Banyan Tree: The Forgotten Story of Barrackpore Park — is associate professor of English at Scottish Church College, Calcutta and IPS officer Soumen Mitra. Gilman Collection, Metropolitan Museum Purchase; British Library Board; Trustees of Victoria Memorial have all contributed to the rich collection of images that illustrate the book.
The authors paint a beautiful picture of Barrackpore right from the advent of the cantonment on the Indian village of Achanok to the subsequent turning of the commander-in-chief's house into a weekend retreat. With the Barrackpore park at the centre of the tale, this narration throws light upon the slow growth and eventual demise of colonialism in India and its various good and ill effects on the masses. Immerse yourself in the world of memsahibs playing croquet and viceroys making often ill-advised decisions with coffers. What would perhaps most appeal to a reader is the way words have been used in places to paint pictures of a beautiful sunset or a walk down a stray path to add to the emotions associated with the book. If Indian history intrigues you and you want to stumble upon a hidden piece of treasure in Bengal that is Barrackpore, this book is a must addition to your personal library — the kind you casually leave in your living room for guests to regale themselves with while they wait.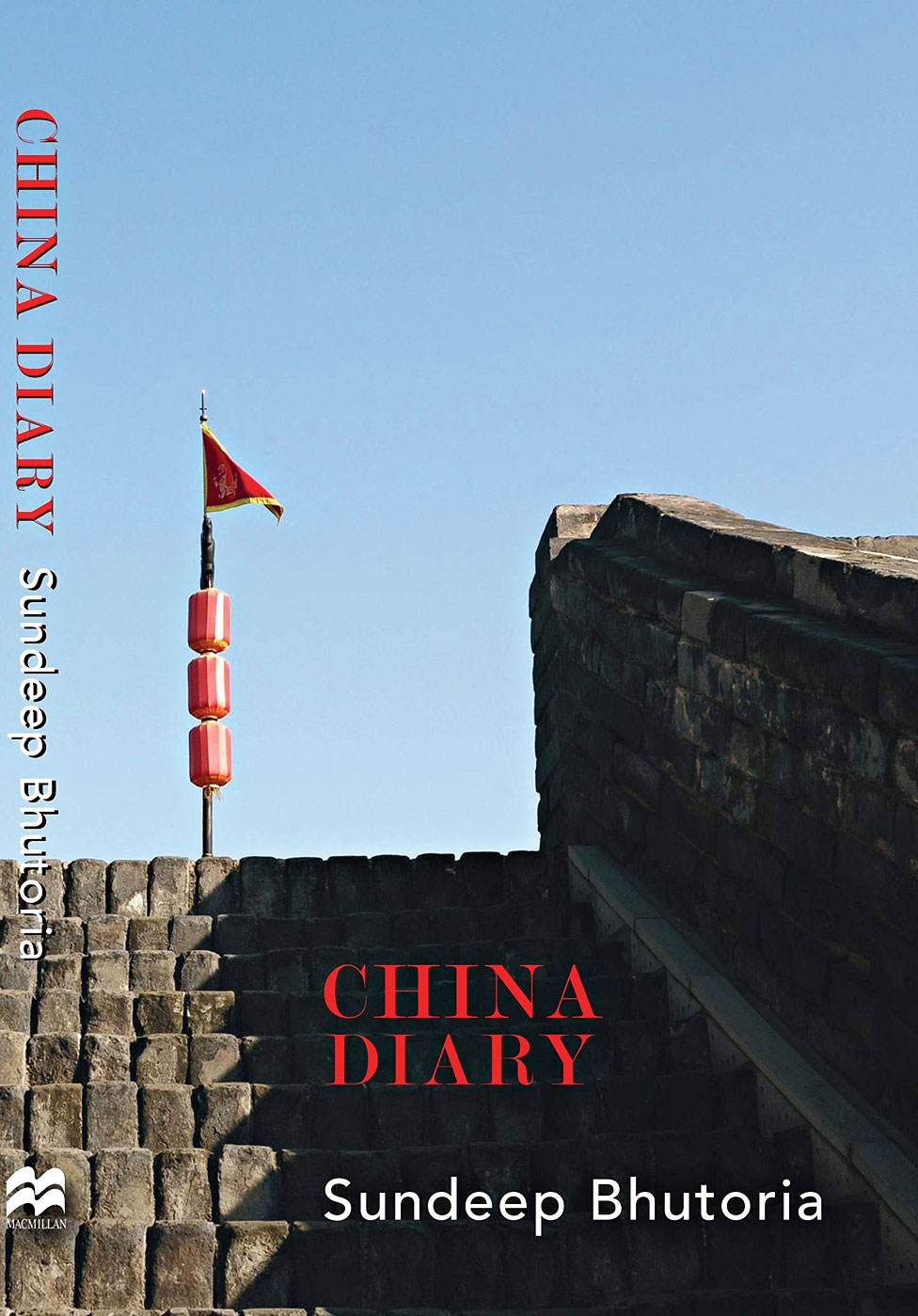 China Diary; Sundeep Bhutoria; Pan Macmillan; Rs 799 (Book cover)
A travel piece is always more interesting when it is strewn with historical facts that are informative. That's what we liked best when we picked up Sundeep Bhutoria's travelogue that has now been published in the form of a coffee table book, China Diary, outlining his five glorious days spent in various parts of China. "Tagore celebrated his 64th birthday in 1924 in Peiping and his play Chitra was staged in English", writes Bhutoria who was in China for the second time in his life in May 2017. Part of an Indian delegation invited to China, he holds our hands and takes us on a very detailed journey, akin to the readers becoming travellers themselves in their minds.
His travels start from Beijing and go through the Great Wall of China, to Xi'an city's Great Wild Goose Pagoda and Hi-tech Industries Development Zone. You know an entrepreneur has turned writer when his book comes amassed with commercial potential of a country and focuses on bilateral ties between nations just as much as it focuses on the sights and sounds of the place.
Bhutoria's strong association with art, literature and culture also comes through as he spells out his five-day itinerary in China for the readers. It is the author's keen interest in multiple topics that gives this short travelogue a fresh perspective, not usually seen in books on travel.