Tisca Chopra on her book 'What's Up With Me?'
The actor, author and director opens up about storytelling and her effort to normalize conversations on puberty, periods, pimples, people, problems and more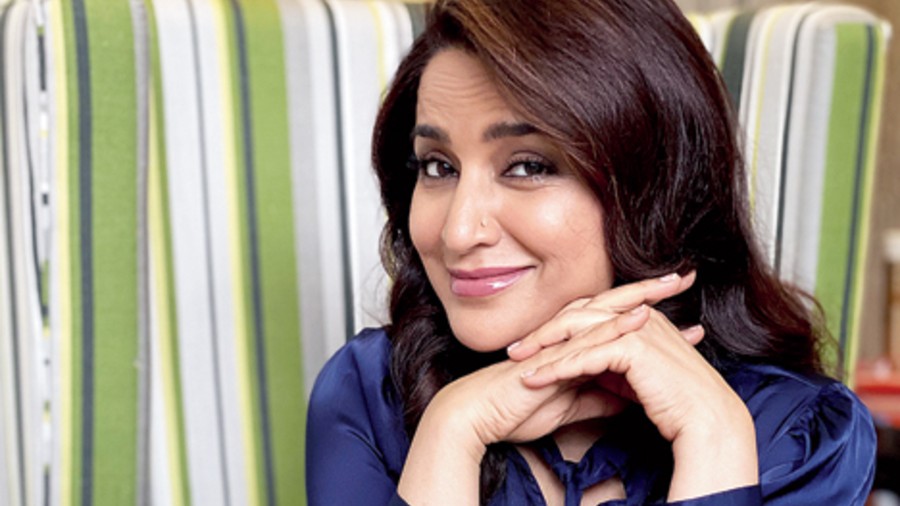 ---
---
Tisca Chopra has made her mark as an actor and director par excellence, carefully choosing to tell stories that make a difference. "I don't see the point of telling a story just for the sake of telling a story. Even though we didn't set out to change outlooks when we made Taare Zameen Par, it was a story worth telling and then it created the juror that it did," she told us about her choices and about valuing authenticity and heart over everything else. So it was no surprise that her second effort as an author was towards a book that aims to normalise a conversation that we aren't having more frequently and more openly –– young girls and their puberty stage and the inevitable changes that come with it. What's Up With Me? — Puberty, Periods, Pimples, People, Problems and More (Red Panda; Rs 350) is a book for nine to 13-year-old girls who deserve to understand the changes their body is undergoing at that age, as well as educate parents to have this conversation with them with utmost ease and support. Chatting with The Telegraph in between her hectic schedule for a web series that she is shooting in Jaipur, the actor donned her author's hat and spoke to us about this book. Excerpts…
What prompted the birth of this book?
My very enthusiastic and wonderful editor Vidhi Bhargava approached me with this idea, asking me to write a book that addresses puberty and periods for girls who are my daughter's age. It was in lockdown and since I was at home, not shooting, I thought about it. The more I thought about it, I realised that the segregation between boys and girls happens most severely around the time of puberty. And it is after puberty that an individual gets singled into their gender. It is around this time that girls begin to get placed on the back foot. It's all 'hush hush'; there are women who perhaps don't face it so extensively but even so, going to a chemist to buy necessities comes with judgement wrapped in newspaper and black polythene bags. I feel that this whole secrecy that surrounds an absolutely natural and normal biological process is completely out of place in the narrative of 2021 for me.
If one has to make someone unlearn something, it's that much harder. It's better that they understand scientifically what's going on with their bodies and understand what causes these changes. Fifty per cent of homo sapiens on the planet are going to go through these changes so there is nothing weird and unusual about it.
Do you have an ideal reader in mind when you think about what the book has set out to achieve?
I think of girls aged nine to 13 or 14 maybe. I also wanted new dads to be a part of the discussion. Very often it's the mothers who are solely entrusted with the responsibility of having this conversation. This is why I got Durjoy Datta, who is one of the coolest dads around, to launch my book. We have done a bunch of interesting things with dads and they are happy because now they have a book that discusses everything that happens to a young girl, from bra size to bra fittings to eco-friendly pads that are available in the market to menstrual cups to boys and their reactions –– all of that is now under one cover. Especially in Southeast Asia where the culture is so very different from the US or any other part of the world.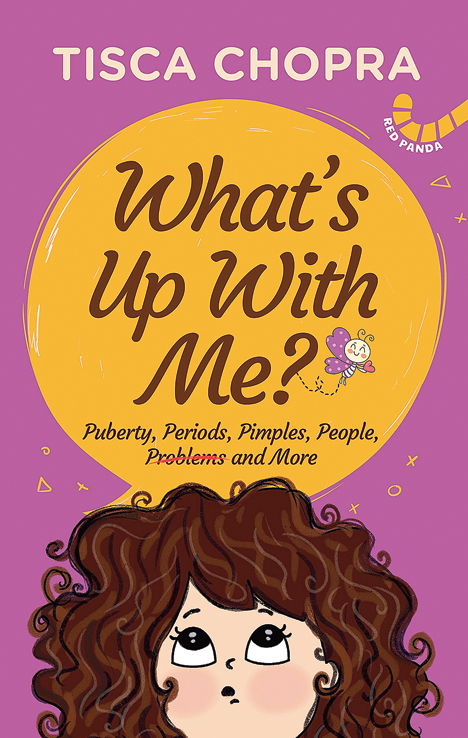 What kind of research went into the book?
For me, there were clearly three aspects to it. One, it had to be entertaining and not preachy in any manner. Young kids don't want to be told what to do. It is written in a very light style with wonderful illustrations by Akanksha Agnihotri. Secondly, my dear friend Mala Arora who is a leading gynecologist in India came forward to help with the science of it. She addressed the medical aspect of the book like PCOD, endometriosis and other issues. Thirdly, Malvika Varma, who is a wonderful therapist, came on board to help with the emotional aspect of the phase covered in the book. From what to do in emergencies to what to carry when travelling for a picnic or a tournament, I have tried to make this book into a complete guide without preaching.
How did your daughter like the book?
When we finished the book, they sent me a digital print with a mock cover and all the illustrations in it. I handed it to my daughter with due formality saying that this is a book that mama has written for you and your friends. She is a bit shy so she smiled at me and took the book from me. I didn't hear from her for the next 45 minutes and I was wondering "Itni der toh woh kabhi chup nahin baithti" (She never sits so quietly for so long at a stretch) I found her curled up in a corner in the living room, reading the book! I tried speaking to her and she shushed me! She finished the book and came and returned it to me with a side hug and said that the book is very nice. Then she innocently asked me, "Mama you know we talk about boys?" And I started laughing thinking yes, I may have some idea that you do! (Laughs)
What are you reading right now?
I just finished Malcolm Gladwell's Outliers: The Story of Success and now I am reading Paulo Coelho's The Winner Stands Alone in between shoots here in Jaipur, which have been physically very challenging and demanding.