The translator's self
The book returns repeatedly and obsessively to Lahiri's own linguistic choices, under the sign of translation and the act of translating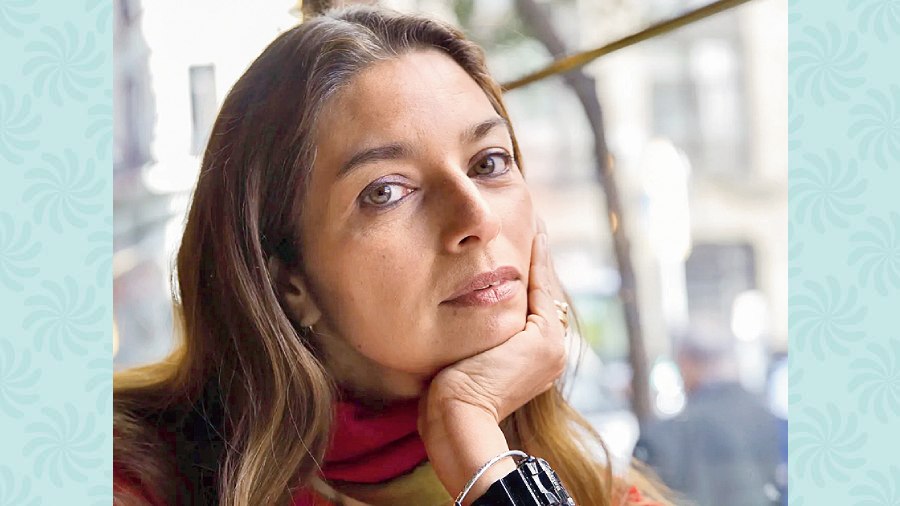 ---
Published 16.09.22, 03:28 AM
|
---
Books: Translating Myself And Others
Author: Jhumpa Lahiri
Publisher: Princeton
Price: $21.95
As a novelist, Jhumpa Lahiri has made a brave, perhaps eccentric, decision. The author of two novels and two short-story collections in English, one of which,  The Interpreter of Maladies (1999), won the Pulitzer Prize, she devoted herself to acquiring a new language, spent more than three years in Italy, and published a novel in Italian, Dove mi trovo (2018), which she later translated into English as Whereabouts (2021). She uses three metaphors for this choice of language, a house of words in which she both is and is not at home. The first metaphor is that of a series of doors that must be pushed open. The second invokes the partial blindness that might afford a unique perspective. The third and most generative is that of graft, a system of propagation that generates hybrid fruit.
Each metaphor is related to her own situation as the child of immigrant parents in America, cut off from their mother tongue, Bengali (which she speaks and understands but cannot read), fluent in English, which is inadequate for some of her cultural experiences, and compelled by circumstance to graft, substitute or replace. Having fallen in love with Italian, she proceeds to acquire it as a literary vehicle: an act of postcolonial defiance (or deviance), setting herself free from the linguistic determinism into which she was born. This act, discussed by her in a short book,  In altre parole  (2015) or  In Other Words (2016), releases certain faculties and sensitivities in her as a writer, aspects she might never have recognised had she continued writing in English. Like Rilke's human, never securely at home in her translated world (der gedeuteten Welt), Lahiri has thus chosen to project herself as a being-in-translation, a product of careful, precise, painstaking linguistic graft.
This book of essays returns repeatedly and obsessively to Lahiri's own linguistic choices, under the sign of translation and the act of translating. Three of its ten chapters originally accompanied Lahiri's translations of the Italian novelist, Domenico Starnone. One engages with Antonio Gramsci's lifelong interest in translation, another with Italo Calvino's global popularity as a translated writer. "In Praise of Echo" and an afterword on "Translating Transformation" tell us about Lahiri's current absorption in the task of translating Ovid's  Metamorphoses.  In a book that is deeply personal yet unaccountably opaque with regard to Lahiri's self-production in language, this last piece is intense and absorbing. Focusing on the last illness and death of Lahiri's mother, to whom this book is dedicated, it reflects on Ovidian transformation (and, perhaps, translation as Walter Benjamin understood it) as a way of evading death.
But though there is much to interest us in the story of Lahiri's love-affair with Italian (for me especially, as someone who loves the language but has never had the time or patience to learn it properly), the account is wearying in repetition. Lahiri presents herself as puzzling native speakers in Rome by her fluency, but always as a visitor, never accepted into the 'home' of language. Surely it is not at all uncommon for people of other nationalities and ethnicities to acquire a foreign tongue? Why would Lahiri's acquaintances in Rome express such surprise at her devotion? I know many who learnt another language in adulthood, to the extent of writing in it — though indeed they may continue as visitors, guests rather than inmates of their host language. Nevertheless, it is this life-changing experience, the act of plunging into a new language as to into a new life, that serves as the core reference in this book. As Lahiri writes, "a language, even a foreign language, is something so intimate that it enters inside of us despite the fissure. It becomes a part of our body, our soul. In time, it nestles in the heart. The graft that I've made puts a new language into circulation, instills new thoughts within me."
This is of course an experience common to all bilingual writers. Even for us, the familiar and almost habitual action of writing either in Bengali or in English teaches us that there are some things that can only be said in one language or another, not in both in the same way. Translating one's own work, as Lahiri has done, from one language into another, is a process of alternating restrictions and freedoms: witness a great novel of our times, Shamsur Rahman Faruqi's  The Mirror of Beauty (2013), 'translated' from his own earlier Urdu work, Kai Chand the Sar-e-Aasman  (2006). Still, this is a collection worth reading for a number of reasons. Most important for global literary consciousness is the link Lahiri instals between postcolonial linguistic choice and translation. The spare elegance of her account of linguistic remaking, and the scrupulous record of the pains and perils of self-translation, amplify contemporary anxieties.