The taste of dislocation
In We Move, Johal brings together three generations dealing with situations of displacement to foreground how the emotional responses and coping mechanisms differ, even contradict across generations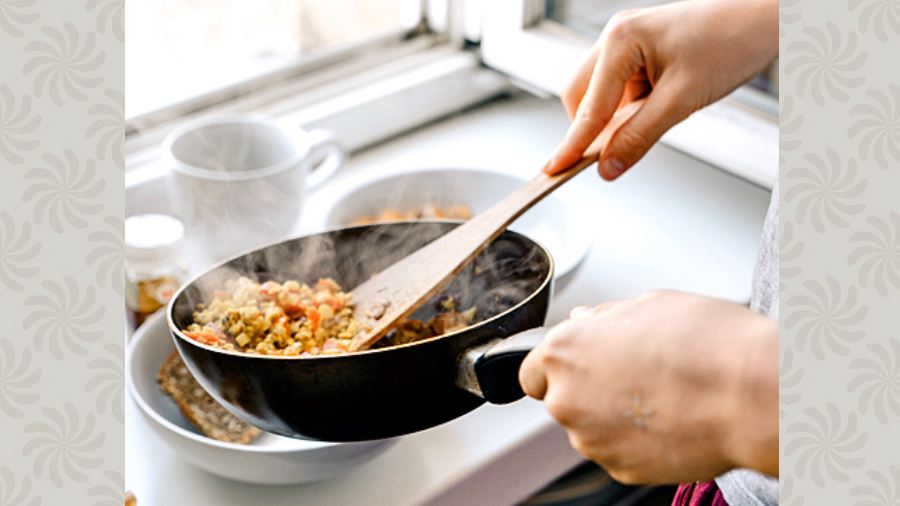 ---
Published 26.08.22, 03:42 AM
|
---
Book: We Move
Author: Gurnaik Johal
Publisher: Serpent's Tail
Price: Rs.499
Gurnaik Johal's We Move is a collection of edgy stories that carry surprising resonances of worlds that are separated across geographical borders and history. These stories, like dissimilar beads accumulated in passage, are threaded into a garland that is worn by strangers dislocated from home, traditions and relationships. Most of these characters, located in contemporary Southall, are caught in a juncture of conflict as they negotiate with their displaced memories, with unforeseen events, or with chance encounters that provoke unresolved past. For instance, Chetan and Aanshi begin to address their silences when one of their loved ones leaves her car in their garage and doesn't return; an old woman, resigned to her solitude, finds a new lease of life when, after years, she visits her hometown in Punjab; Priti and her nani share hidden memories as they count airplanes flying overhead in the soft golden light of a melting sun.
While each of these vignettes introduces humane situations of love, displacement and negotiations, the conflicts seem to fizzle out in the course of the narratives. This could be a stylistic choice that the author leans on in order to create a moment of transcendence or to make forays into unexpected realms. However, this narrative style aborted the intimate, emotional surge that the premise of some of these stories initially evoked, thus leaving the arc incomplete. The narratives often veer towards futuristic, metaphysical or even sci-fi tinted worlds blurring the canvas of human drama. As a reader, I grappled to hold on to the centre that promised a deeper connection at the beginning of each story. I stumbled through references to the cultural context of Southall, studded with its vibrant pop culture, pulsating sports mania, everydayness and colloquial acronyms, that presents itself as alien. But Johal may have used this as a narrative strategy to drive home a sense of dislocation and alienation wrought by situations of migration or diasporic experiences.
Johal's collection attempts to build an interplay of mobility and stasis, of assimilation and segregation, of memory and forgetting. These tropes shape our daily lives and our modes of negotiation in today's global world where migration has an inevitable presence. In We Move, Johal brings together three generations dealing with situations of displacement to foreground how the emotional responses and coping mechanisms differ and even contradict across generations. This aspect of subtle and complex inter-generational negotiations appealed to me as one who wants to engage with memories of displacement as a living document of history. Rituals of eating, the practice of offering food in gurdwaras, personal attachment to specific spices and ways of cooking take on meaningful layers in the stories. The protagonists from a bunch of stories share an intimate relationship with food — they run an eatery in Southall, have inherited a restaurant, cherish the memory of a lost one in a recipe, find a moment of transcendence in cooking or are meticulously searching for a lost recipe, a taste, a smell. The stories tell us how people who flee homes also lose a special recipe or a taste that is very close to home. The title of this collection, We Move, echoes the poignant idea of how, in transit, people try to hold on to an extremely personal sense of tradition.