The master's aide
Laurie Woolever, who reconstructs the beautiful and passionate life of Anthony Bourdain — traveller, author and chef-par-excellence, in conversation with The Telegraph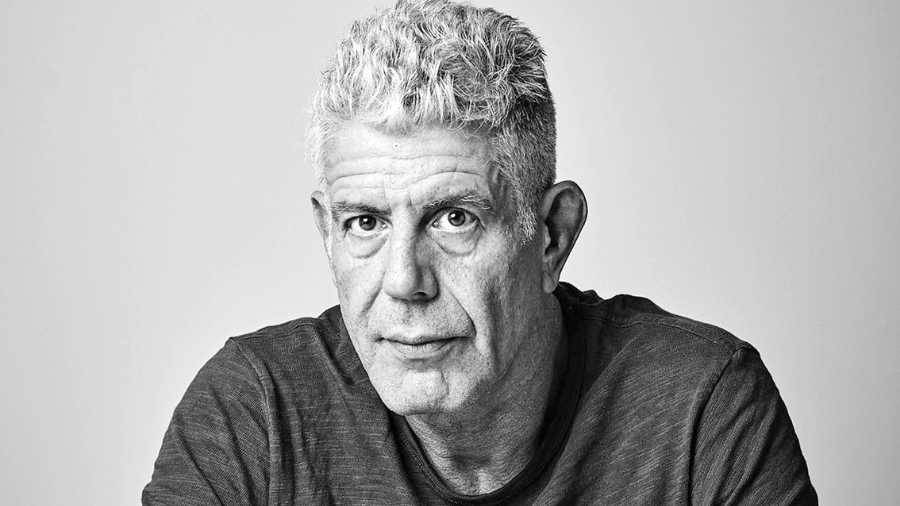 ---
Published 05.12.21, 12:04 PM
|
---
Shortly after Anthony Bourdain's untimely demise that left a gaping hole in every wild, free, gastronomical heart of travellers around the world, three people got together to discuss a book about the legend that would do justice to the magnanimous life lived. The three people were his long-time editor Daniel Halpern, literary agent Kimberly Witherspoon and his decade-long assistant and co-author Laurie Woolever. What emerged from that conversation were 91 interviews of people around the Tony Bourdain –– friends, family and closest aides –– who spoke about the chef, author, traveller, television show host in his truest elements. Putting these stories and anecdotes together in an oral retelling is Laurie Woolever's latest book Bourdain in Stories (Bloomsbury; Rs 699). The man who gave us shows like A Cook's Tour, No Reservations, Parts Unknown and books like Medium Raw: A Bloody Valentine to the World of Food and the People Who Cook Them, his life has been mired in controversies, the most shocking being his death by suicide in 2018. It was thus imperative to not let strangers and intruders attempt to cash in on the life and subsequent death of a man who gave the world a spectacular memoir, Kitchen Confidential: Adventures in the Culinary Underbelly, which changed the way people theorised life's philosophies. "We wanted to do something that really came from a place of true connection and knowledge and understanding of the man," said Woolever to t2oS from her home in New York.
Bourdain: A Play in a million parts
The chapters of the book are designed to segregate various phases of his life, documented straight from his birth. Reading like a play, it is made up of a dear group of friends remembering the man whose passion for life was difficult to fathom. Tony was a format-agnostic storyteller but more than that, he was a story collector, allowing people and their stories to seep into his skin, listening with intent and patience. So the best possible way to memorialise him was to 'let people tell their stories'. From friend and chef Nigella Lawson to his ailing mother to his editors and friends, these 91 interviews repeatedly prove his affinity for stories. Always careful about not dominating the narrative, "he was very adept at going into a situation meeting people for the first time, having a drink or something to eat and asking a few questions. He would then really sit back and let people tell their own stories about their lives, especially when they were so different from his life," said Woolever. He would build these stories to share and educate people about how people live in different parts of the world.
And it was easy for him to get lost in these stories. In the book, Lawson speaks of Tony's persona becoming a gigantic and looming presence over the thoughtful and contemplative Tony. His life became a performance. His former editor Karen Renaldi says in the book: "I do think that these two sides of Tony — the shy geeky, wounded side — maybe never reconciled with the level of fame and attention and how lauded he was. Maybe that's true for anyone with a conscience who gets famous. On one side he is private, he holds himself close, and then he can just turn it on. He was performative, and that worked."
Virtue in excellence
Tony's influence on people is undeniable. Every encounter is a film reel unfolding in front of one's eyes. Success arrived quite late in his life at the age of 44. He was 'relatively unknown' in the two fields he had chosen to excel in –– writing and cooking. However, Tony never bothered about '30 under 30' lists and instead kept on looking to reinvent himself. That was one of the largest lessons that Woolever has learnt from her mentor, friend and co-author. "He was always trying to excel in some way just to make an impact and I think that's beautiful," she adds. Another life lesson she has taken from him was his ability to say, 'I don't know'. "He taught me that it was okay to ask people for help who knew something better than he did and to be ready to have his mind changed." While this attribute never led him to be swayed from those opinions he held strong, "but in many, many cases, he was interested in and stimulated by and attracted to an argument against the thing that he believed in or that he enjoyed," Woolever said. Perhaps the most important thing one could learn from Tony was his ability to say that it's okay to disagree but one better do it while sharing a meal at the same table over a hearty ale and some heated discussions.
What would Tony say?
Having spent over a decade with the man, Woolever often finds herself thinking in her head, 'What would Tony say?' when chancing upon a situation that appears a tad difficult. He has taught her a fresh new approach in life, one that allowed him to juggle multiple roles and projects at the same time while never missing a deadline. Television, publishing, writing, endorsements, web travel company were just few of the many things one could find Tony's fingers dipped in. "He was just an extraordinarily busy person. Sometimes when I am unsure about taking up a new project, I find myself wondering what he would do and I know if it's something I am passionate about, I should make time for it," she recounts. Curiosity is a way of life
Anthony Bourdain's travel stories are nothing short of epic. At a small hole-in-the-wall in a tiny lane in Hoi An village in Vietnam, I chanced upon a large framed photograph on the wall of Tony sitting and consuming a banh mi with the owner. "He said it's the best banh mi in all of Vietnam," the owner had proudly told me. As I recounted this story to Woolever, she nods in agreement. She remembers her risk-averse ways of travelling to resort locations, like a "typical American vacation" before she met Tony. However, her encounter with Tony's "relentless curiosity about the world and his willingness to go to places that are not necessarily ones you think of as a vacation spot", changed that for her. "These places needed to have something interesting, some connection to literature, some interesting food or geography or political history and Tony was willing to go there. That's the impact he had on millions of people, one of them being me," she laughs.
Anthony and pandemics
We soon find ourselves wondering about Tony's reaction had he lived through the pandemic. For a man who has constantly been in motion his entire life, never spending more than two weeks at a single place, the pandemic would have been very difficult for him, she agrees. "It would have forced a kind of stillness and calmness that was not necessarily natural to him. A lot of people discuss his constant movement in this book. Someone says he's like a shark. He has to keep moving to survive but he was also adaptable. I think it would have allowed him the space and the quietness to probably do some of the best writing that he would have done," she rues. We find out about his keen interest in epidemics and pandemics, even having written a fairly lesser-known book Typhoid Mary based in New York in the early 1900s, as a part of a series of urban historicals, written by different authors. "The story is about a cook who happened to be one of the early deniers of the disease who ended up passing it on to 20-30 people. I think he was intrigued by the fact that she happened to be a cook," she added.
She recounts his heroine habit from the '80s and the plethora of vaccines later in life that allowed him to travel around the world. "He didn't have any fear of needles and I'd like to think that he would be a voice of reason against people who who have vaccine hesitancy," she said. 'PARTS UNKNOWN'
I can't help but ask her about the wildest experience shared with Tony Bourdain and a 2017 trip to Sri Lanka immediately falls off her tongue. Replete with crazy experiences like an ill-equipped, rustic train ride from Colombo to Jaffna, to the hallowed grounds of a deeply religious festival which included visuals like metal hooks pierced through skin and other acts of physical martyrdom. "There were women walking with shoes that had nails sticking up into the bottoms of their feet and carrying pots of flaming something on fire. So that in and of itself was an incredible spectacle to witness. Tony, who had seen a lot in the world, even for him, it was quite moving," she said. She remembers getting with a car on a barely-there ferry meant to carry bicycles and a few people, to get to a secluded beach no one would attempt to visit. She even found herself wondering if this is how it all ends, trying to get to a beach in Sri Lanka. Such was the sense of adventure in Tony who never feared and craved the unknown.
The past...
Of the 91 interviews, the most difficult and challenging happened to be the lady in her 80s who lost her son when the world lost Anthony Bourdain. Deeply bereaved by her son's death, Gladys Bourdain was ailing from memory loss when Woolever met her. However, her memory of her son's bright childhood shone brighter in her waning mind. She was a large presence in Tony's life and she unfortunately breathed her last in January 2020. She fondly remembered him as a creative and curious thinker, till her last day. It required deep sensitivity on Woolever's part to conduct that interview. She later had to sift through the stories that contradicted her knowledge of him because of Gladys' mind, which was given to falsehoods. However, even from there emerged stories of love and shine that now find place in the book.
The way forward
Woolever has given this book time and patience that has left her spent but there could perhaps be no better way to pay tribute to her mentor, friend, confidante, colleague and companion than this book. She is now writing about sourdough bread, we find out! This next book is in collaboration with baker Richard Hart who worked at the famous Tartine bakery in the US before moving to Copenhagen to open his own restaurant. Woolever is often invited to public speaking events where she finds herself recounting her travel adventures with Tony and the two books that she has published about him. Someday she wishes to write her own story of being a writer in New York. Somewhere in that book will definitely be some parts of Bourdain. For his mark on those people who encountered his life are indelible. This book is a testament to that!