The Emile Guimet longlist features Calcutta-based Prajwal Parajuly
The Oxford scholar based out of Calcutta and wrote about a reunion from hell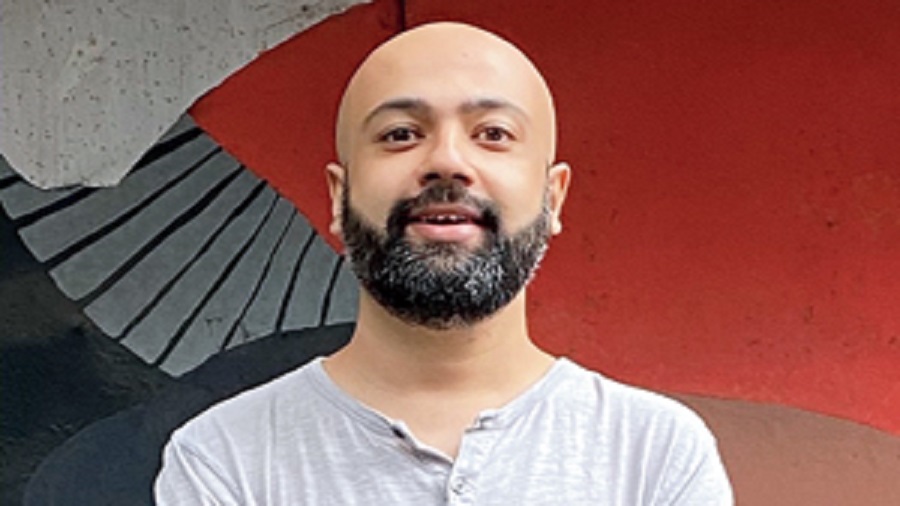 ---
---
France's Emile Guimet Prize is given every year to an Asian author whose book has been translated into French and this year, Calcutta' Prajwal Parajuly is on the coveted list with his 2013 release Land Where I Flee, which was translated by Benoîte Dauvergne to Fuir et revenir. Accompanying him from India on the list is Manu Joseph's Miss Laila Armed and Dangerous, which was translated by Bernard Turle to Miss Laila armée jusqu'aux dents. Pakistan's Fatima Bhutto is also on the list with Comme Des Lions. Awarded by the Emile Guimet Museum in Paris, previous winners have included the likes of British writer Rana Dasgupta, South-Korean author Hwang Sok-Yong and Natsu Miyashita from Japan.
Parajuly, an Oxford scholar, who spends his time at Writer's residences and teaching overseas once a year, is based out of Calcutta and wrote about a reunion from hell in his book Land Where I Flee. "It's a family reunion that takes place in my home town of Gangtok, where I grew up as the son of a Nepali-Indian father and a Nepali mother." says the author as The Telegraph catches up with him on a call.
The plot revolves around Chitralekha's 84th birthday, which is attended by her grandchildren — oncologist from New York Agastya, Oxford-educated achiever Manasa and disgraced eloper Bhagwati. While Agastya is hiding a grave secret, Manasa and Bhagwati have their own demons to fight in front of a formidable grandmother who doesn't flinch while flinging abuses at those she believes deserves them. "She is exactly the grandmother I did not grow up reading about. She smokes bird with men of power with complete disregard for supposed authority," adds the author!
While reading the book, one can't help but draw parallels between his 2013 release and the 2016 film Kapoor & Sons starring Fawad Khan, Sidharth Malhotra, Alia Bhatt, Ratna Pathak Shah, Rajat Kapoor and a grandfather in Rishi Kapoor, as opposed to Parajuly's Chitralekha. However, his character Agastya, the one with a secret, has a narrative that matches to the last dot with Rahul, played by Fawad Khan. The author, initially reluctant to comment, finally opens up about how I was perhaps the 50th person to draw this parallel between the book and the film that released three years later. "It is such an understated and fantastic movie. I initially didn't want to talk about it because I didn't want my words to be misconstrued as a plea for attention," said the Dylan Thomas prize nominee and later judge, with amusement in his voice!
It was on his way to judge the prize (2016) that he happened to watch the movie on the flight and it was only after disembarking did he google "Kapoor & Sons + Land Where I Flee" and couldn't help but be shocked by the number of comments that popped up on social media platform like YouTube where users had extensively made the same connection!
"It was also around the same time that I discovered the 'others' folder on Facebook and saw multiple messages from people stating the same thing!" he said.
Even the use of the name Nicki is unavoidable where the author plays on the name suggesting that it's a girl till one comes across the line in the book which says 'Well you see, Nicholas Zachary is a man' and for those who have watched the movie, the similarity wouldn't be lost out. "There is class, sexuality, gender, caste in the conversations and everything else you can think of. It's a fun book," said the author of this really special book that is bound to continue to create more ripples in the future, having already been translated into multiple languages since its launch. Self-admittedly not so adept at the French language, Parajuly has read the translation in its entirety. He may not be working on another book currently and is instead busy being lazy in the lockdown, but we can't wait to see what the author has to offer next to his readers, as his last book fights it out in the finals of the Emile Guimet Prize 2020.