Ten new reads
A list of new releases we are going to curl up with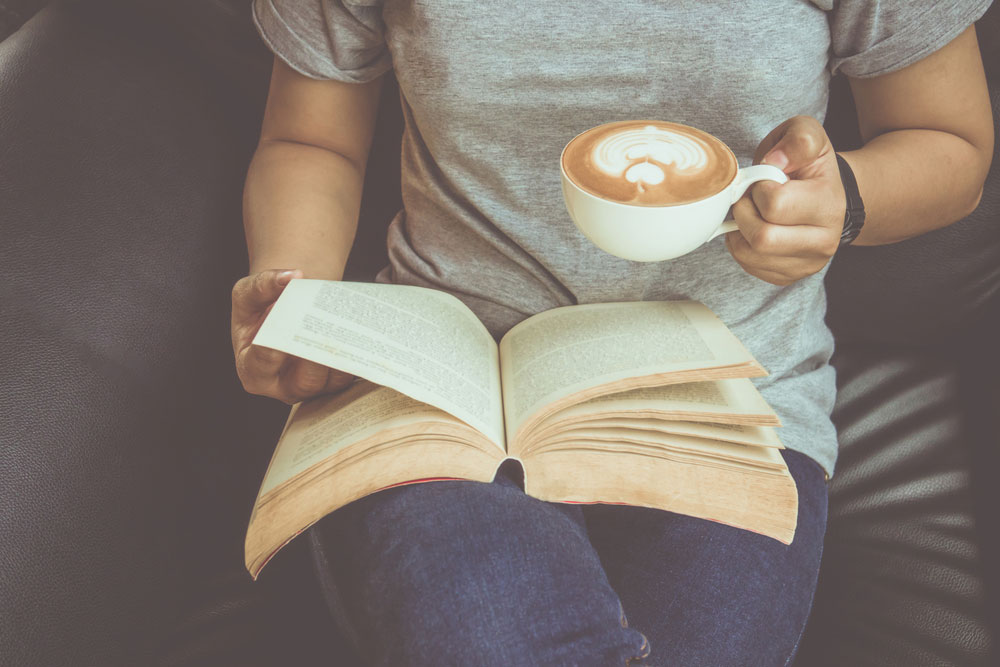 ---
Published 21.10.18, 03:55 PM
|
---
The Accidental Further Adventures of the Hundred-Year-Old Man; William Morrow; Rs 399
Jonas Jonasson's The Hundred-Year-Old Man Who Climbed Out of the Window and Disappeared had us in splits. His protagonist, Allan Karlsson, was adventurous, slightly crazy and also 100 years old. And now he's come back in a sequel, along with his popular sidekick Julius. This time, instead of climbing out of the window on his birthday, the adventure begins when Karlsson is enjoying a hot air balloon ride that doesn't go as planned (as is the case most of the time!). In his signature style, Karlsson gets into world-class diplomatic controversies, this time involving famous leaders like Kim Jong-un and Donald Trump.

No Spin — Shane Warne; Penguin; Rs 699
Everyone knows him and surely wants to know more than what has already been written about him, for they have only scratched the surface. Shane Warne came out with his memoir No Spin — Shane Warne in September and we couldn't be more excited. The cricketing legend wants to set the record straight on some issues surrounding his personal life as well as his sporting career and this tell-all novel carries it all. From his affair with Elizabeth Hurley to the truth behind the diuretic pill in South Africa, the Aussie spinner has a lot to say and we are all ears!

The Fall of Gondolin; Harper Collins; Rs 699
One of the last tales in the Lost Tales series that went on to become a major portion of The Silmarillion, editor and son of JRR Tolkien, Christopher Tolkien is back, after Beren and Luthien and The Children of Hurin, which together form the history of Middle Earth. For Tolkien fans, this is the time to rejoice because the complexity and depth of the plot is a reminder of the author's true powers. Evil Morgoth, invisibly ruling from his fort in Angband, is opposed by Ulmo. Morgoth seeks out the beautiful and yet undiscoverable city of Gondolin.

Lethal White; Hachette India; Rs 699

Cormoran 'Strikes' again and how! The 647-pager by our favourite Robert Galbraith (pseudonym for J.K. Rowling) is the perfect companion to help forget that Puja is over. In the mystery set in the past, young and troubled Billy comes to private investigator Cormoran Strike to talk about a crime he may have witnessed as a child. However, he is unable to finish his story and instead leaves the latter's office, perturbed. Strike and his once-assistant and now-partner Robin Ellacott are soon seen traipsing through the alleys of London, pursuing a mystery that may or may not exist. What adds to the trouble is Strike's growing fame that deters him from operating in secrecy like he is used to, with his personal relationship with Robin also adding its fair share of complications to this story.
21 Lessons for the 21st Century; Jonathan Cape; Rs 799
After the raging success of Sapiens, Yuval Noah Harari is back and it's time for the 21st century to pay attention to the historian who is also a futurist. From exploring the negatives and positives of topics like religion, nationality, and globalisation to condemning topics like factory farming, Harari has once again provided insights into life which prove to be eye-opening. You will wonder about the universe a little more and perhaps get a better understanding of people, politics and the fear of the future.

The Rabbit and the Squirrel; Penguin; Rs 399

A surreal picture of love and loss is what Shanghvi creates with this 64-pager that is 'a love story of a friendship', told through the eyes of animals. With beautiful pictures seamlessly punctuating the chapters, this hardcover is definitely one to save for the shelf to go back to as often as possible.

At Home With Muhammad Ali; Bantam Press; Rs 699
Muhammad Ali — the man respected by all for his initiatives outside the ring just as much as he is revered for his achievements inside it — had another side to him that no one has spoken about yet. Ali, the family man, went to great lengths to ensure that his love for adventure finds reflection amongst his nine children. And who better to write his personal story than his daughter, Hana Ali?
Through a series of letters, voice recordings and pictures from the family archives, Hana attempts to recreate the world where she was the little girl standing behind the door watching her father pack his bags and leave for his next fight. Guests like Michael Jackson, Clint Eastwood and John Travolta were an alternate-day phenomenon in the Ali household and Hana recounts her father's pride and fear when her elder sister wanted to enter the ring herself. "I was four years old when I realised that my father didn't belong to me alone. He belonged to the world," writes Hana.
Gandhi: The Years That Changed The World; Allen Lane; Rs 999
Ramachandra Guha offers more than 1,000 pages of history in the second part of the biography of Mahatma Gandhi. After the iconic first of this series, Gandhi Before India, the narrative now goes on to talk about the crucial years of 1914-1948 when India took the first step to becoming who she is, and the crucial role Gandhi played in it. Getting a front-row view of what went wrong and what worked, Guha portrays the issues then and their impact now. Tracing Gandhi's life from his departure from South Africa to the day of his assasination, readers get a ringside view of the freedom struggle that was led by the peace-loving leader.
Courtney's War; Zaffre; Rs 399
There is war, there is thrill and most importantly, there is love. For those who can't decide what genre to dive into, Wilbur Smith's 17th Courtney novel might just be the answer. The much-anticipated sequel to the bestseller War Cry (2017) is the story of lovers Saffron Courtney and Gerhard von Meerbach who are separated by thousands of miles and the war. While the former is a Special Operations Executive sent to occupy Belgium, the latter is fighting Nazis in the Battle of Stalingrad. The two lovers must fight for their country in the hope that in the end of it all, they may finally be reunited. Wilbur Smith has not disappointed in the past and thriller fans can get their hopes high.

Hippie; Penguin Viking, Rs 399
This book by Paulo Coelho is the closest to an autobiographical novel he has written in recent times. The story is of a young, scruffy Brazilian boy called Paulo who, influenced by the dominant hippie culture in the '70s, sets off to find a greater meaning of life. The recently-concluded Woodstock festival and the need for peace that swept the generation thereafter form the backdrop to Paulo's story.
From Peru, Chile, Argentina to Central Asia and Kathmandu, his travels take him everywhere as he searches for himself and discovers love that later helps him decide the course of his life. Interspersed with philosophical musings that are trademark Coelho, this one's a close look at the author's life and something you wouldn't want to miss if you're a Coelho fan.