At 30, Roald Dahl's Matilda is astrophysicist, chief executive, and still an inspiration
The character taught us to stand up for what's right, even if you're four feet tall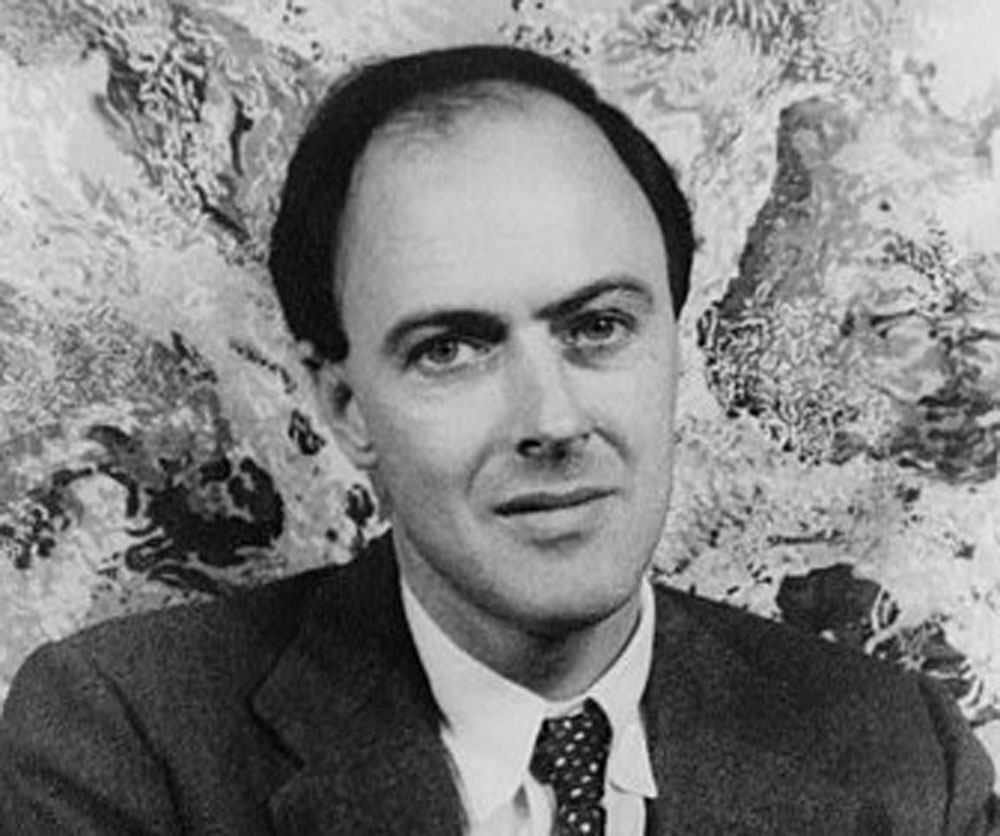 Roald Dahl
Photo: Wikimedia commons
---
Published 30.09.18, 03:34 PM
|
---
So Matilda's strong young mind continued to grow, nurtured by the voices of all those authors who had sent their books out into the world like ships on the sea. These books gave Matilda a hopeful and comforting message: You are not alone."
— Matilda by Roald Dahl
For millions around the world, Dahl's Matilda was one such ship; it taught us the importance of standing up for what we consider is right, even if you are four feet tall! Matilda, our favourite Roald Dahl protagonist, turns 30 today. Sir Quentin Blake, who illustrated the original book in 1988, has come back to re-imagine a 30-year-old Matilda busy and happy in three different roles. On the newly launched covers, we see Matilda as an astrophysicist, a world traveller and, of course, the chief executive of a library.
The story of a five-year-old girl who read about the world and tried to change hers, one day at a time, remains Roald Dahl's most-sold book of all times, with 17 million copies in circulation. It went on to win the 1989 Children's Book Award — voted for by kids throughout the UK.
Way ahead of her times, Matilda Wormwood was a rebel genius, ignored by her family. She found solace in the library and a friend in Ms Honey, her schoolteacher. Stuck amidst people who failed to see her genius, Matilda's mind could perform telekinesis, much to the chagrin of the evil-doers around her, one such being Miss Trunchbull, the headmistress of her school. The bully of a headmistress who'd find ruthless punishments for young students eventually got a taste of her own medicine in the hands of little Matilda, while she and Ms Honey lived happily ever after in her pretty, little cottage.
Matilda remains etched in our minds as numerous musicals continue to be staged and win awards across the world. Adapted by Dennis Kelly with music by Tim Minchin, a very popular musical was staged by the Royal Shakespeare Company which went on to debut on Broadway and West End. This year, the Matilda online challenge swept the Internet with people recreating a scene from Matilda where objects start moving, as if on their own, with a little help from their companions, of course. Instagram reported over 10,000 uses of #MatildaChallenge in just a week, with creative, user-generated content almost breaking the Internet in countries such as the UK, the US, Mexico, Brazil, Venezuela, Germany and Australia. So embedded is the little girl in our memories that in December 2017, Twitter got into a heated debate as to who'd win a match between her and Eleven, the little girl with similar telekinesis powers from the popular Netflix show Stranger Things.
As I sit at my desk penning this ode to the little rebel, I wish her a very Happy Birthday and concentrate really hard at the screen in front of me, convinced that it moved slightly!
Who do you think Matilda grew up to be? Tell t2@abp.in