Sufferings, old and new
The Sentence is a humorous and chaotic masterpiece that weaves in notes of tranquility with the characteristic finesse that is expected of Louise Erdrich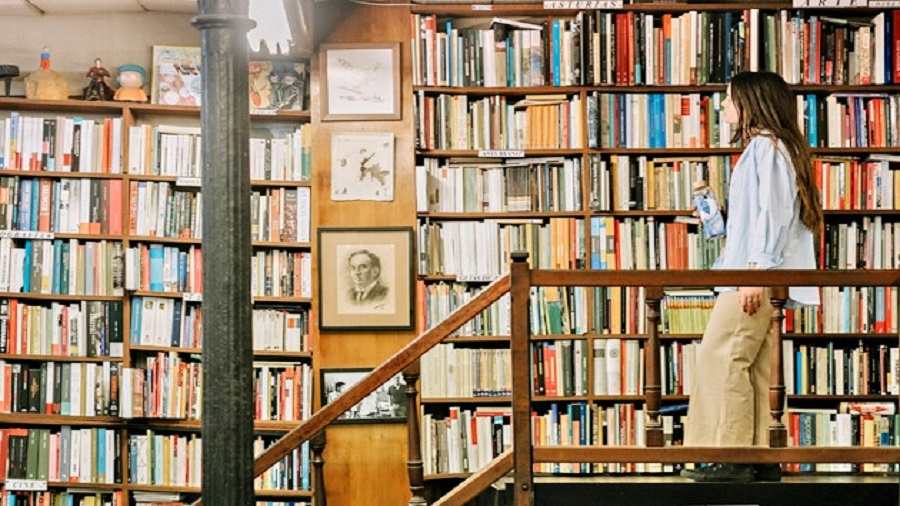 The Sentence is a ghost story. But the joy of reading Erdrich's novels is that much of the narrative quietly exists in the layers within it
The Telegraph
---
Published 20.05.22, 02:45 AM
|
---
Book: The Sentence
Author: Louise Erdrich
Publisher: Hachette 
Price: ₹799
Some lives are mired in greater absurdity than others, be it because of their own foolishness or the horrors of the system that they must navigate. Tookie, a Native American woman in her 30s, who still parties like she is clinging on to "teenager's physical pursuits and mental habits", is incarcerated for an astonishing 60 years for a crime that is just as ridiculous. In a grief-fuelled rant, her friend, Danae, had convinced her to steal the body of the latter's ex-lover from the home of his estranged wife on the back of a delivery truck. What Tookie failed to notice were the packets of cocaine that were taped under the corpse's armpits.
In her darkest moments, Tookie finds salvation in books, devouring and recalling literary gems with "murderous attention". Thus, when her sentence is commuted after 10 years, there is no better place for the beleaguered heroine to start afresh than at a bookstore in Minneapolis. But it turns out that working there would lead to a novel set of problems. When Flora, a white woman with dubious claims of indigenous ancestry, suddenly dies on All Souls' Day, she decides to make Birchbark Books — Louise Erdrich owns a bookstore by the same name and lends her first name to a minor character — her abode for the afterlife. 
The Sentence is a ghost story. But the joy of reading Erdrich's novels is that much of the narrative quietly exists in the layers within it. The book of death that kills Flora contains in its heart a story of indigenous exploitation and resists annihilation. The transgenerational trauma and guilt that shape the lives of both Tookie and Flora bring to the fore the contemporary echoes of the colonial history of the land. But the sufferings of marginalized people persist in newer forms and as the novel moves into the early months of the pandemic and the protests that rocked Minneapolis after the brutal murder of George Floyd, it is easy to draw parallels among sufferings, old and new.
Repressed trauma, colonial harm, survivor's guilt and systemic violence are at the heart of Erdrich's novel. But The Sentence goes beyond documenting suffering and pain, or even villainy, to insist that absolution can come when you least expect it and healing is not always a choice. 
The novel is also an unflinching commentary on the power of words. Words can heal, harm, mislead or provide solace to those seeking comfort or the truth. Yet, words can fail: as Tookie reiterates,"[b]ooks contain everything worth knowing except what ultimately matters," much of the transactions among communities carrying the burden and trauma of past wrongs are fraught with suspicion and uncertainties. 
The Sentence is a humorous and chaotic masterpiece that weaves in notes of tranquility with the characteristic finesse that is expected of Erdrich. This strange and enchanting ode to love, regret and magic urges the reader to take an honest look within self and history.