Travel writer Paul Theroux gets personal in these essays
In his essays, Theroux creates arresting portraits of Elizabeth Taylor, Robin Williams, Hunter S. Thompson and Muriel Spark, among others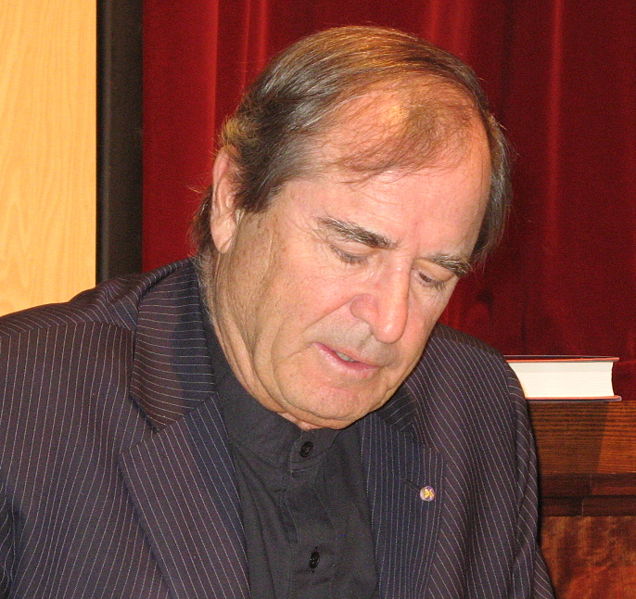 ---
---
There are two kinds of storytellers, Walter Benjamin once wrote, the resident farmer and the trading seaman. Both have stories to tell: one speaks of tales rooted in his own land while the other of adventures in lands unknown. In his latest book of essays, Figures in a Landscape, Paul Theroux brings together both kinds of storytellers in a compelling and intensely personal overview of travelling and travel writing.

Theroux discusses in the Introduction his first rule in the art of travelling — to avoid official travel at all costs. To know a place, to breathe in its essence, one must forsake the path of convenient luxury. During his voyages, he claims to have "received little enlightenment from politicians, but quite a lot from talking to truck drivers, migrants, prostitutes, and farmers". However, more than places, Theroux deliberates on people in this collection. His portraits of eminent personalities, from actors like Elizabeth Taylor and Robin Williams to authors like Hunter S. Thompson and Muriel Spark, are informed by his interactions with them and coloured by his unique insights into human character. The chapter on Oliver Sacks, whom he calls "the picture of confusion", is particularly delightful, mostly because of the man's distinctive personality, but perhaps also partly because of Theroux's own interest in medicine which he discloses in a different essay.
Theroux's incisive appraisal of people bleeds into his literary analyses as well. "Rather than read a book, I read a writer," he muses. Among his many studies, the essays on Henry David Thoreau and Joseph Conrad are the most remarkable, with the seasoned travel writer reflecting on their perspectives on nature and the world. These essays are also rich in anecdotes, revealing the reading lists of great writers, and curious episodes such as Thoreau's defiance of overbearing editors and Georges Simenon's peculiar interest in the works of Albert Camus.
The author mentions that the title of the painting by Francis Bacon, Study of a Figure in a Landscape (picture), captures for him the idea of travel writing. It is, in fact, people who are central to many of his essays about places. He writes about Harper Lee's Monroeville and Thomas Benton's depiction of America. Refreshingly, the essays also include a range of offbeat topics: Theroux talks about men and geese alike (he actually dedicates an entire essay to these avians), as well as banned books and memoirs.
However, traversing the mind of the travel writer is hardly as easy as reading a travelogue. The 30 essays are riddled with literary references, often bordering on the erudite. Even the titles of the essays, as well as that of the book — focussing on 'land' after alluding to water and air in his previous anthologies, Sunrise with Seamonsters and Fresh Air Fiend — are cleverly crafted. But this journey, albeit illuminating, demands considerable commitment from the reader.
Figures in a landscape: People and Places —Essays: 2001-2016 By Paul Theroux, Hamish Hamilton, Rs 599