Steaming cup of life
Bittersweet memories and obscure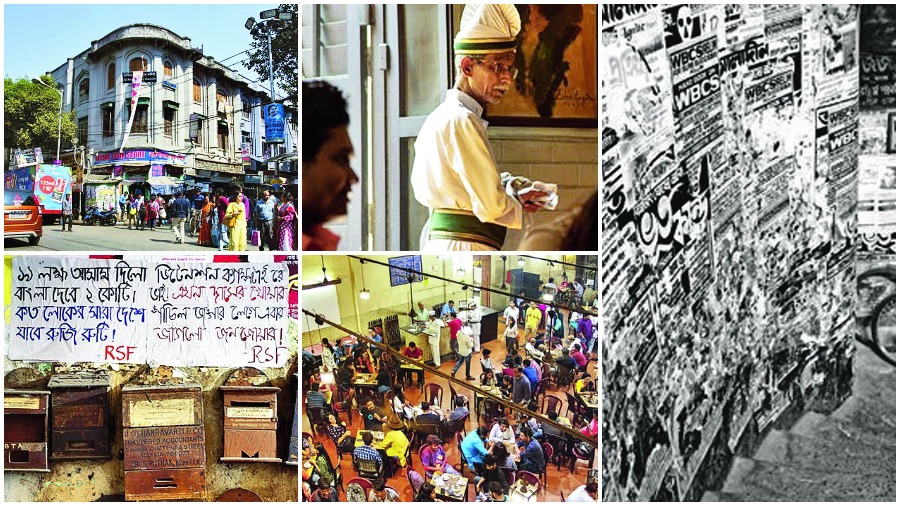 Jael Silliman, with some help from Deepak Mukerjee, brings out the rich history by compiling the bitter-sweet memories of the Coffee House visitors
All images scanned from the book, Adda!
---
Published 05.02.21, 12:37 AM
|
---
Coffee is the last thing that comes to mind when one thinks of the Indian Coffee House on College Street. For its patrons, the establishment is synonymous with stimulating intellectual conversations, the haze of cigarette smoke as well as a sense of shared heritage. In ADDA! THE COLLEGE STREET COFFEE HOUSE (Notion, Rs 595), Jael Silliman, with some help from Deepak Mukerjee, brings out its rich history by compiling the bitter-sweet memories of visitors, many of whom have gone on to become luminaries. The reminiscences include those by Gayatri Chakravorty Spivak, Sugata Bose, Soumitra Chatterjee, Dhritiman Chaterji, among others. Ordinary voices have not been left out: the waiters get to speak too. Mala Mukerjee's camera captures not only the buzz of the café, but also some obscure nooks and corners of this special address.