Shubhangi Swarup on her debut novel that's creating ripples a year after its release
She recently wrote a story for a play called Shikaar, set in a world of chudails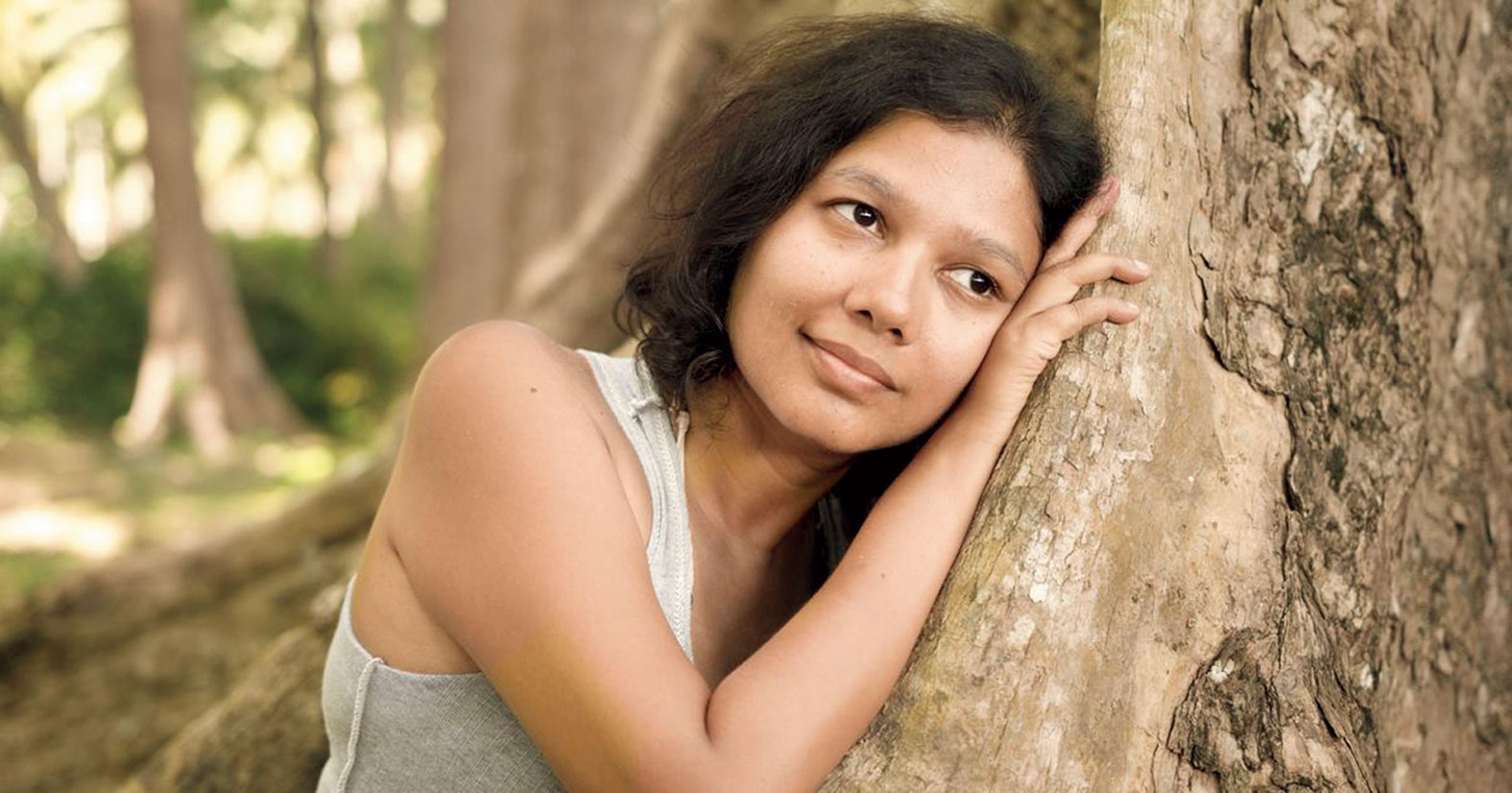 ---
|
Calcutta
|
Published 10.11.19, 07:11 PM
---
Shubhangi Swarup's first novel Latitudes of Longing was nominated for JCB Prize for Literature 2018 and DSC Prize for South Asian Literature 2019. It's a surreal tale of a clairvoyant who speaks to trees, a scientist who studies them, a mother who struggles to rectify her past mistakes and rescue her son from the clutches of political injustice, and nature that itself occupies a space so large that it is overwhelming.
A brilliant debut novel, it is no surprise that the author was nominated for multiple prizes. t2 caught up with her as she struggled with adjusting to life as a new mother while professing gratitude for supporting debut authors with humility that serves to push people far ahead in life. Excerpts...
How does it feel to be nominated for the DSC prize?
If the aim of a literary award is to promote good contemporary literature then this longlist definitely showcases it well. It's also a special privilege to be around so many strong female voices.
In your opinion, how important are literary awards for an author?
Well there is recognition and the financial component, both of which often decide the fate of the next novel. But there is also something more. Awards remind us of the relevance of books in our current climate of over-stimulation. They encourage conversations such as the one you and I are having, and the ones people have over who they are rooting for, and who is hyped. I am not cynical about the fate of books, but I am critical of a system that expects writers to produce literary gems while remaining at the bottom of the food chain, and awards like the DSC counter that.
How did Latitudes of Longing come to be?
The seed of the novel lies in disbelief. There are greater patterns, connections and truths in nature than my human mind can fathom. To stand in the snow desert of Ladakh with the awareness that this was once a seabed, leaving behind sealilies as fossils on Mount Everest. To know that the Andaman islands are actually peaks sticking out of the Indian ocean. The more I travelled the more I explored within and without, I knew my writing had to reflect it. Latitudes... is a novel that consists of four interconnected stories, and that structure reflects my explorations. Beginnings and ends are inter-connected, often muddled if I can say so, until you zoom out and place it in a larger history and narrative, that is, natural history.
As a debut novelist, did the narrative style that brings together humans and the elements seem daunting when you ideated?
Yes it did and still does. Somewhere and somehow, our stories have become excessively self-centred and myopic, both as a species and as an intellectual exercise. So this isn't just a narrative challenge that I face. I have to change the way I perceive the world, replacing ecosystems and earth history with the personal.
How much of you and your real-life experiences are present in the book, considering the surrealist elements in it which enables conversations with plants and more?
I often hear this advice given to aspiring writers — 'write about what you know'. I took this advice very seriously by NOT following it one bit. Most of the places and characters in the novel are outside my comfort zone, yet many of the passages are inspired by my own experiences. To me surreal isn't the opposite of real, it is a highly personal interpretation or experience of reality.
Do you feel it is imperative for fiction to be socially responsible?
I am not here to pass judgements on fiction or its purpose. But I do have a personal vision that aligns me not only with writers, but also scientists, artists and anyone who seeks to test the boundaries of the known and unknown.
How has being a journalist impacted your writing style?
It has impacted my research, not the writing style. My work as a journalist trained me to plan my research trips impeccably. It taught me to always have a plan B, sometimes even a plan C, but most importantly, know that almost all plans fail, and you still have to deliver the goods. I took seven years to write Latitudes, as I had to manage day jobs along with the travels and writing. Setting up a routine of writing and sticking to my personal deadlines helped tremendously, habits that I attribute to journalism. You learn to reverse engineer everything, including inspiration to meet a deadline!
Aside from this, I have made a conscious effort to avoid contaminating my writing style in fiction with my journalism. The two stem from different parts of my brain and being, and I don't want to be a lazy writer.
Did you have a reader in mind when you wrote Latitudes of Longing?
Yes, I did. I day-dreamt of a reader waiting at the end of the journey, and completing my journey as a writer. I dreamt that the reader understood even the alluded and unmentioned.
Who are the author or poets you keep revisiting? Who inspires your writing style?
People, places and music inspire me as much as writers and new writing. I am constantly restless in my search for that new book, author or experience waiting to be devoured. Having said that, there are some geniuses I keep going back to in order to learn, like Marquez and Mahfouz. And specifically, passages and particular aspects that I note down from almost all books I read.
What is your writing process like?
My writing process involves a lot of drafts and redrafts, in short, a lot of hard work! The more vulnerable and lost I am, the harder I work. And with each draft, I excavate something new. With patience, the image or character reveals itself to me.
What can we expect next from your table?
I recently wrote a story for a play called Shikaar, set in a world of chudails. It will do its second run at Prithvi Theatre (in Mumbai) on November 21 and 22.