Farah Bashir's debut novel is powerful and heart-wrenching
"It's just numbers and facts and complete normalisation of trauma. So then what happens to those who survive?" she asks in her book Rumours of Spring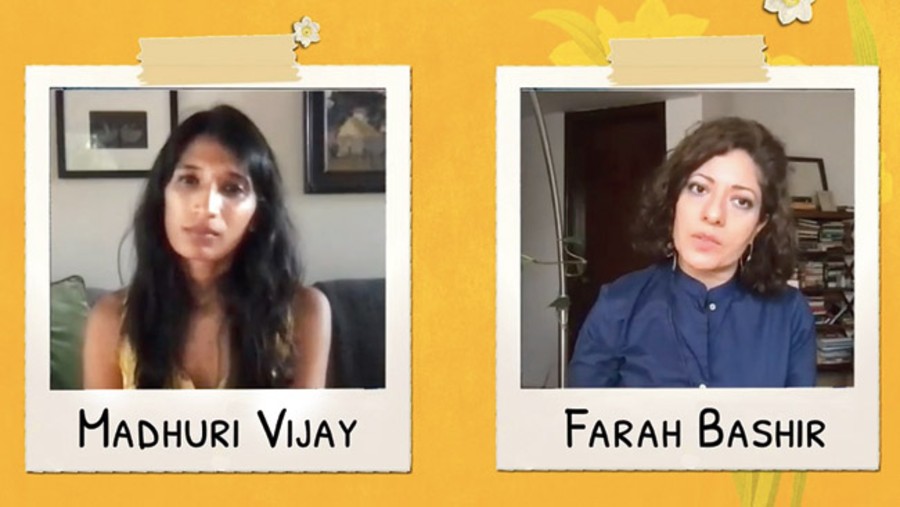 ---
Published 28.05.21, 01:06 AM
|
---
Farash Bashir's powerful, riveting and heart-wrenching debut novel Rumours Of Spring (Fourth Estate; Rs 499) based on her childhood in Kashmir in the '90s was warmly launched on May 22 by another evocative author, Madhuri Vijay, a JCB Prize for Literature awardee. Vijay's fierce story of Shalini –– in her debut novel in 2019 The Far Field –– finds a young girl on a quest in Kashmir trying to find answers to the questions that refused to coherently form in her head. While Vijay's book found a privileged girl from Bangalore finding her truth in Kashmir, Bashir narrates her lived reality of a childhood that is pulling away in two opposite directions –– one of innocence and one that is trampled by the boots of militancy and fear. That it took Bashir a decade to write this book comes as no surprise. Kashmir witnessed the most horrific political strife in these years of her growing up and the conversation hosted by HarperCollins India made for an evening of rapt listening.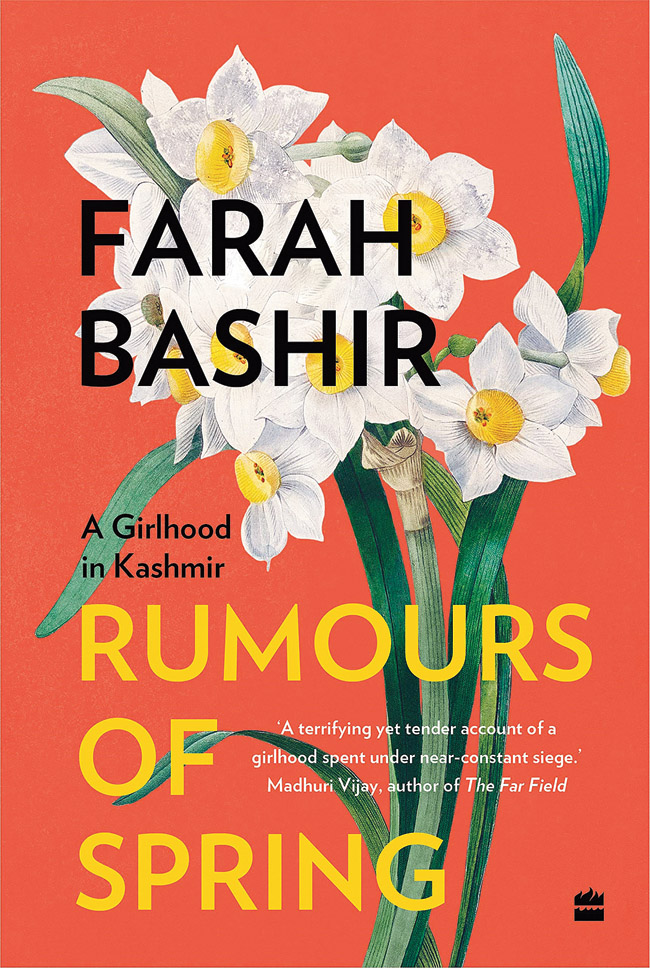 The chat began with Bashir reading a portion of her novel that revolved around windows. Commenting on their importance at a distressful time as the present, she read out a section that spoke of the significance of a particular window in her family's life and the inability to open it for three years, post-1989, when bullets and grenade splinters would rain through them were they to be left open. Vijay mused about the title of the book borrowed from a poem by Agha Shahid Ali and Bashir reflected upon the importance of his poetry in her life. "Agha Shahid Ali has been a place of refuge for a lot of us. We go back to his poems every time we want to articulate our words. Most of his poems appeal to me but this one particularly created a sort of visual for me. When I think of the decade of 90s, I think of one long evening because that is when our lives changed," she said. Having written and discarded two manuscripts before this, she told us how the titles remained the same, even though her story changed.
The story opens with the death of Bashir's grandmother, someone who occupied a large portion of her life and her tale. "She was a very progressive woman who supported my aunts in their education, crossing great lengths to even hide it from my grandfather who didn't share her views. I was closer to her than I was to my parents," the author said. Reflecting upon her grandmother's life, she remarked on the gradual shriveling of her physicality post the insurgency of 1989. A strong woman, advice-giver to many, was compelled to alter her habits like disassociating from her beloved window and being fearful in uncertainty. "She was being introduced in her late years to a world that is so threatening, and it happened to so many of our grandmothers," added Bashir.
While many accounts have been created of young boys and their fates in Kashmir, very little has been written of young girls who were always trying to be invisible. "Imagine a simple thing like going to the washroom at night because you want medication for your period cramps but you are unable to switch on the lights," Bashir reflected on her attempt to 'humanise' the pain felt by young girls in Kashmir in their formative years. "There is so much dehumanisation of the pain in media that reports on Kashmir. I wanted to shift the lens," she added. "It's just numbers and facts and complete normalisation of trauma. So then what happens to those who survive?" she asks in her book Rumours of Spring: A Girlhood in Kashmir. While the book is available online and at your favourite bookstores, the hour-long chat is available on HarperCollins' India's social media pages.