Master of the Dahlniverse
On Roald Dahl's birth anniversary, we celebrate the creator of a world that charms the young and old alike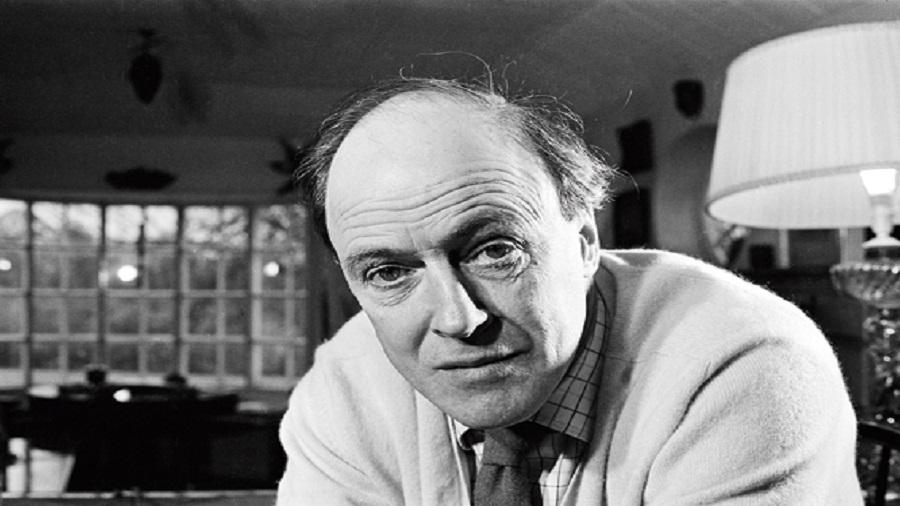 ---
---
In the canon of children's literature written in English, Roald Dahl's inventive writing has the ability to transport readers instantly to a child's world with the sheer magic of his imagination. But that world is not full of fairies, princes, princesses, or friendly dwarfs. Rather, often, it gives us a glimpse of a murky world, where children have difficult lives, and adults have evil intentions. And through their struggles, the children learn valuable lessons. The cosmos Dahl has created is fair — here the good get their rewards and the greedy their punishment. However, that is interspersed with various comic elements, interesting characters, varied and imaginative landscapes, and eye-popping dishes. So, it is hardly gloomy despite being dark. The appeal of visualising Dahl's stories has led to many cinematic adaptations too that further feed our imagination. On the author's birthday, we revisit his works and traverse his imagined universes that gave us thrilling adventures and unpredictably wacky and unco endings.

The fascinating kids
Dahl's child characters have always left us fascinated— be it their superhuman qualities and mischief-making tendencies, their courageous and innocent attempts to get rid of a troubling situation, their intemperate attitude or their lovable and benign nature. His child characters remain etched in our hearts and set examples of both the good and the bad. Here are some of our favourites.

Matilda, Matilda
Matilda Wormwood is an intelligent girl. Her knowledge of literature, maths and ability to compose limericks only at the age of four or five makes her an extraordinarily genius kid. Her school teacher Miss Honey is very fond of her. However, she has a difficult childhood at home with unappreciative parents, who don't care much about her abilities. A mischievous little girl and a child prodigy, Matilda is the fittest person to take on the abusive headmistress of her school, Miss Agatha Trunchbull. Using her magical telekinetic powers, Matilda haunts Trunchbull with his step-brother-in-law Magnus Honey's ghost. She also saves her teacher Miss Honey from her problems using her magical powers, who later takes care of her by giving her the family life she deserved.

Charlie Bucket, Charlie and the Chocolate Factory
Hailing from a humble background, Charlie's life changes forever when he finds a golden ticket to visit a certain Willy Wonka's famous chocolate factory. Throughout the story, he sets an example of a boy who is good at heart, honest and extremely humble in contrast to the other children in the story, who are punished for their greed. For being an ideal child from the beginning to the end throughout the tour with Willy Wonka and his grandfather, he is rewarded at the end as Mr Wonka's successor of the chocolate factory. Charlie has in fact been one of Dahl's most loved child characters.

George, George's Marvellous Medicine
Eight-year-old George's grandmother dislikes him and is a villainous character. She terrifies little George with all kinds of scary stories and bullies him too. One day, George decides to cure his grandma's habit and take revenge on her by preparing her a 'magic medicine'. With many interesting ingredients, George prepares this medicine for his grandma. What makes him an extraordinary kid is his brave step to come out of his own troubled situation despite his age. It is amusing how George's potion affects his grandmother's shape and eventually, the old lady vanishes too. Later, on his father's insistence, he gives his unique potion to farm animals too to increase their size.

Unnamed narrator, The Witches
The unnamed narrator in this widely popular and criticised story by Dahl becomes a victim of the witches' wicked plan to turn kids into mice and get them abandoned from their homes. Even though his grandma teaches him every detail of spotting witches, he falls into their trap. But his grandma continues to take care of him even after he is turned into a mouse. Finally, by mixing the same Formula 86 Delayed Action Mouse-maker in the green pea soup, he becomes successful in defeating the witches by turning them into mice. His bravery saves the life of uncountable children from falling trap to the witches' plan. However, he is unable to transform into a human till the very end. His love for his grandmother knows no bounds, and instead of grieving his predicament, our hero feels elated as a mouse's life span is much shorter than the human life span and he would not have to live in this world without his grandma.

Danny, Danny the Champion of the World
He is a smart and brave child who turns out to be a true champion by the end of the story. He lives an adventurous life with his father in a caravan placed beside his father's workplace — the filling station and shares a great bond with him too. Danny has a tough time in school because of his headmaster, who is sort of a Trunchbull. He loves listening to bedtime stories from his father like most children do but also helps his father in poaching inside Victor Hazell's forest. Danny gives his father new ideas to catch pheasants and also saves him from the vile forest owner Victor Hazell's trap using his quick-thinking abilities.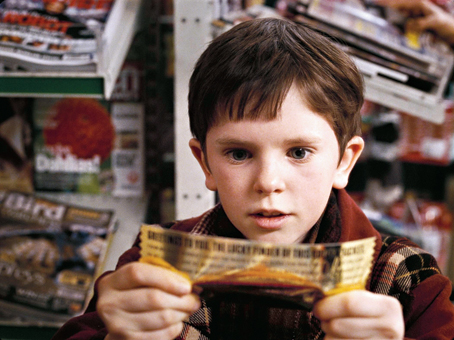 The exotic food
The author's use of food as a metaphor for life oftentimes proves to be a culinaire's dream. His fictitious drinks and dishes across his stories have always enticed readers. Though some sound extremely repugnant, they are nonetheless innovative and regaled us as kids. Here are some of our edible favourites from Dahl's menu:

Whipple scrumptious fudgemallow delight, Charlie and the Chocolate Factory
A 'light-brown, creamy-coloured chocolate bar' that contained hidden, golden tickets, gave Charlie and other kids the opportunity to tour Wonka's factory. As readers, most of us have wished to take this tour and taste those amazing candies and chocolates! In Dahl's book Revolting Recipes, this chocolate is prepared with marshmallows, double cream, dark chocolate, Cadbury crunchie and ice cream as main ingredients. We can now understand why Grandpa George said it is the best chocolate bar from Willy Wonka's factory.
Frobscottle, The BFG
In the giant country food choices are obnoxious. From human beings to the abominable Snozzcumbers, the only available vegetable. However, in the land of no water, there is only one drink available and that sounds appetising for readers — Frobscottle. It is a sweet and refreshing pale green liquid that is fizzy and has bubbles. The bubbles in this drink strangely go downwards. Adding to the amusement of the children, one who drinks it farts instead of burping after having fizzy drinks, as the bubbles go downward in the tummy. Going by how Sophie describes the drink, "Tasted of vanilla and cream with just the faintest taste of raspberries on the edge of the flavour", who wouldn't want to taste this wonder!
Ice cream with chips of crisp burnt toffee, Boy: Tales of Childhood
Dahl, from his summer holidays spent in Norway, particularly reminisced about an ice cream served after a fish meal. He describes it as the creamiest ice cream and its flavour as "unforgettable". The ice cream had numerous pieces of "crisp burnt toffee" and it was nothing sort of an ordinary ice cream that melts easily in the mouth. Those crunchy pieces were meant to be chewed and its taste would linger long after. With such a detailed description, any ice cream lover's heart would crave to taste it.
Giant Wangdoodles from Australia, The Giraffe and the Pelly and Me
This is what dreams are made of for chocolate lovers. In this story, Billy, who opens his own candy shop, wishes to keep confections from all over the world at his shop. For two weeks, different boxes from various countries arrive and he samples them carefully. He particularly mentions a type of chocolate named the Giant Wangdoodles from Australia. It has a crispy chocolate crust and is centre-filled with a huge ripe red strawberry. Who could possibly resist such a combination?!
Pishlets, The Giraffe and the Pelly and Me
On the grand opening day of his store, Billy had special sweets to offer everyone — the Duke, the giraffe, the monkey. This interesting variety of sweets called Pishlets would allow anyone to sing like a nightingale. Specially bought by children who want to whistle in the street but can't, Billy gives this to the Pelican, who doesn't belong to the songbird variety. But after chewing it into his beak he could start signing sweet melodies. This dish is an example of how Dahl never fails to give wings to his reader's imagination.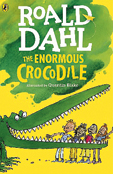 The scariest villains
Dahl's superpowers and versatility in creating villainous characters have been discussed time and again. His villains aren't always eerie monsters creeping out in the dark, nor are they unworldly. They are often ordinary people who we grow up around, or are garbed in disguise. Sometimes they are familiar animals with cannibalistic desires. It is our familiarity with such characters in the real world that make them appear even more scary. Today, we remember a few of his best (read: scariest) villains!

Miss Agatha Trunchbull, Matilda
In Dahl's popular book Matilda, the protagonist's headmistress at Crunchem Hall Primary School is unlike the strict headmistresses who scold us to discipline us, that we come across as children.
She is very unlike Willy Wonka from Charlie and the Chocolate Factory, who tried to teach kids important life lessons through his punishments. Miss Trunchbull is a sadist who takes pleasure in terrorising kids and embodies living hell. The extraordinarily large woman is a power-hungry monster who can't stand pigtails. She holds children by their braids and swings them over the fence, tosses them out of windows and locks them up in a cupboard filled with glass pieces and nails called The Chokey. She is abusive and uses extremely violent methods to discipline kids. She also considers herself God in the classroom.

The Grand High Witch, The Witches
The witches in Dahl's book hardly fit the image of a witch in our minds — black cloak-clad strange beings with scaly skin and menacing laughs. They roam around the streets of England in disguise as ordinary elegant ladies in gloves, shoes and wigs and are hard to recognise. But the scariest of them is the Grand High Witch — the group leader. She cannot tolerate children and wants to get rid of all of them from England and the world because she thinks they are 'revolting', 'foul' and 'filthy'. She plots to turn kids into mice with Formula 86 Delayed Action Mouse-Maker and instructs all witches to sell sweets and chocolates infused with this potion to kids, expecting their parents and teachers to kill them with mousetraps! She has a scary gaze and not an ounce of mercy for any kid she dislikes. She is also extremely mean to her fellow witches and no one dare speak an extra word to her or question her.

Boggis, Bunce and Bean, Fantastic Mr Fox
The mean trio of farmers is vengeful and runs individual businesses of ducks, chicken, turkeys and other things. Irked about a certain Mr Fox stealing their livestock, they get after his life. The farmers trap him and his family and kids underground along with other creatures and make them starve. Though their villainous qualities are reactions to provocation, yet their tenacity in making Mr Fox's life difficult make them extremely despicable. However, eventually, Mr Fox comes up with a masterplan to save the animals from starving to death and keeps the trio waiting for him.

Mr and Mrs Twit, The Twits
Mr Twit is presentably scary enough with his unkempt beard displaying food particles. However, what makes him a villain in Dahl's book is not his look, but his cruelty towards animals and intolerance towards kids. His wife is the glass-eyed Mrs Twit. Both of them take pleasure in harming animals. They trap birds for food and torture their pet monkeys by making them stand on their hands and heads. Being intolerant towards children, they trap them in a bird-catcher too. As a couple, they play nasty pranks on each other and are disgusting as a pair of villains. In the end, the Twits get their deserved punishment from the monkeys and the birds.

Enormous Crocodile, The Enormous Crocodile
In this story, the Enormous Crocodile with long nails and scaly skin has a gluttonous appetite and expresses his horrific desire to feast on children. He tries various tricks like disguising himself as a coconut tree or children's rides in parks in order to get closer to kids. However, his plans are ruined by fellow animals. The other forest animals keep the children aware to save them from the Enormous Crocodile. A terrifying presence in the animal world, he is finally thrown away at the end by Trunky the elephant from the swamp.