Reviewing two sharply carved commentaries on contemporary India...
...and a translated tale of fiction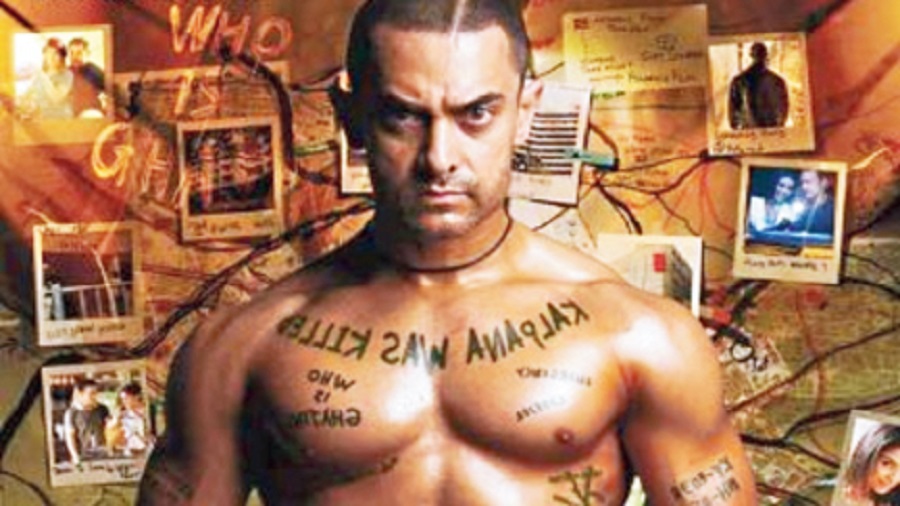 ---
---
Muscular India: Masculinity, Mobility & the New Middle Class by Michiel Baas
Rarely does one come upon a non-fiction book so fascinating in its very premise that the reading experience is akin to playing join-the-dots with lived experiences. Muscular India proved to be just that as it presents a decade-long study of the emerging Indian middle class through the lens of fitness trainers in urban settings, found abundantly in gyms, who use their body as a currency to social mobility. Written in an engaging language and steady pace without an overwhelming sense of facts and numbers, Baas's anthropological background shines through his nuanced approach with his interviewees who trust him enough to allow him rare glimpses of proudly-guarded inner pangs of ambition and truth. Understanding the middle class has never been so excitingly familiar before!
Delving deep into the emergence of the Indian middle class, Baas writes about the sharp divide between "upper middle class" and "lower middle class" and the sharp demarcations in between allowing for a scope of mobility. These personal trainers who build muscles and bodies that demand trust in health-building from any observer, maybe interacting in close proximity with those who hail from the supposed 'other side' but the class divide is apparent and the struggle to move from one to the other is a slow, arduous journey.
Speaking to young men from metros like Delhi, Bombay and Bangalore, the author cleverly marks out three sharply defining moments in Bollywood that made a chiselled physique of males, an enviable social currency. For a slightly older generation of trainers and bodybuilders, it was Salman Khan's Pyaar Kiya to Darna Kya (1998) that witnessed the mushrooming of gyms in every nook and cranny of urban Indian gullies while 2007-2008 saw an otherwise reluctant Shah Rukh Khan succumb to a six-pack in Om Shanti Om; an infallible Aamir Khan who went from his Taare Zameen Par physique to Ghajini's pecs in a single year. Suddenly the muscles had spilled out of the quintessential body-building akharas to frugally equipped gyms.
In-depth in research and persuasive in tone, the connections drawn across the book through real-life instances is beautifully presented in Muscular India. There are multiple references from canonical books that have dealt with similar topics that the book connects together. "It would be a mistake to think of Anoop's scraped and callused hands as adjacent to a fetishised working-class masculinity" writes the author in a chapter titled 'Society on Steroids' and there are very few books that have managed to hold up such a fascinating mirror to the dichotomy of the middle class and its many divides in urban India as this one. Delving into class, economic and social structures, this recent case study will strike those who like their reality in generous and colourful dollops of servings. The gorgeous cover picture by photographer Cop Shiva only adds to what makes the book a collector's edition.
Hellfire by Leesa Gazi
Translated by Shabnam Nadiya (Eka; Rs 399)
Leesa Gazi is a British-Bangladeshi author whose novel Rourob was published in Bengali in 2010. An English translation of the book has emerged a decade later, packing a punch to a story that is vaguely reminiscent of Room by Emma Donoghue. Translated by Shabnam Nadiya, Hellfire is a dysfunctionally complicated tale of two sisters Beauty and Lovely and their tyrannical mother who limits their world to the four walls of the house, with rare occasions of venturing out, only when there is company. The story opens with Lovely's birthday when her mother Farida Khanam has finally allowed Lovely to go to Gausia Market to buy cloth for a shalwar. Lovely was turning 40 that day.
Written in stark prose that only accentuates the jarring emotions that Lovely experiences in the course of a day that is her first taste of 'real freedom', characters are written with a sense of secrecy and urgency that only adds to the mystery of the story. There is a voice in Lovely's head who guides her through the motions of the day, through the streets of Dhaka, like a frail but dominating companion with a slight sense of humour. It is her mindless encounters barely worth attention that appear as unsurmountable hurdles and triggers in this day-long journey of self-exploration at the ripe age of 40. A stray touch of a shopkeeper sends shivers down her spine and encountering a young girl selling water who also answers to the name Lovely, makes her melancholic and inquisitive.
Why does Farida Khanam exercise this macabre control over her middle-aged daughters? What are the reasons that built up to this dysfunctional household and the fragilities associated with it? Intriguing in parts and slow in some, the book builds up like a crescendo, revealing one secret after another, letting out the picture of a wall that is equal parts shocking and pity-inducing. Nadiya has kept her sentences short and crisp in the translation to focus more on the plot and the element of disturbance in the narration. At 198 pages, Hellfire sure makes for an intriguing read by an author who was clearly born to be a playwright.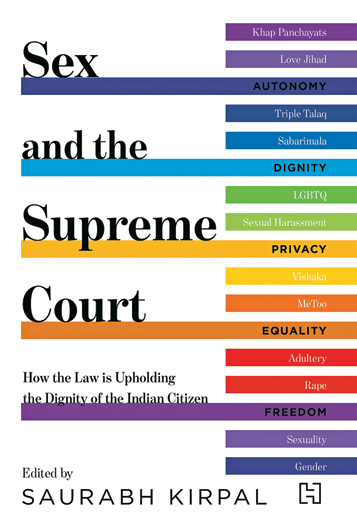 Sex and the Supreme Court: How the Law is Upholding the Dignity of the Indian Citizen
Edited by Saurabh Kirpal; Hachette India; Rs 699
There is a discernible amplification of feminist urban voices because of social media, fuelled by the need to learn and unlearn to be socially responsible citizens of the world. The ruling down of article 377 in 2018, "at 12:12pm on September 6" was celebrated around the country as decriminalising homosexuality was finally achieved, thereby reversing an archaic British import of a law. How has the journey been for the LGBTQ+ community since and is the country really headed towards a more inclusive world upholding the spirit of NALSA judgement of 2014? Saurabh Kirpal, a Supreme Court lawyer from Oxford and Cambridge university, edited a cohesive cohort of essays from legal practitioners, queer activists and allies of the community to weigh in on where we stand and what is the need of the hour. He was the legal counsel for Navtej Johar, Ritu Dalmia and all the others who joined hands to the striking down of section 377 of the Indian Penal Code.
Responsible reading is imperative in this world of fake news and who better to tell you the stories and explain a narrative than those at the forefront of the journey. There is a contemporary angle to age-old draconian laws as spoken by contributors like B.D. Ahmed who considers the triple tally to be a single, revocable divorce. There is M.B. Lokur, a former judge of the Supreme Court of India who passed iconic judgements during his term that included the declaration of sex with a wife who was a minor as rape. He elucidates on transgender laws of the country without mincing words, writes of the hope that was born from the NALSA judgement of 2014, which was dashed by the passage of the Transgender Persons (Protection of Rights) Act of 2019. Few personal narratives include those of celebrity chef Ritu Dalmia and hotelier and entrepreneur Keshav Suri of the Lalit Group of Hotels, who has managed to turn his chain into one of the safest and most inclusive spaces in the country.
Other contributors include transgender woman and human rights activist Zainab Patel, lawyer Arundhati Katju, senior advocates Madhavi Divan and Menaka Guruswamy and journalist Namita Bhandare. The use of simple language to explain laws and the constitution, peppered with personal experiences, this book makes for the perfect kind of reading for those willing to learn. Divided into 12 essays covering sub-topics like Sex and the Individual, Sex and the Community, Sex and the Workplace and Sex and Religion, this comprehensive guide was definitely the need of the hour.