Travels across a linguistic terrain
Peggy Mohan's 'Wanderers, Kings, Merchants: The Story of India through its Languages' encapsulates the millennia-old historical evolution of languages in India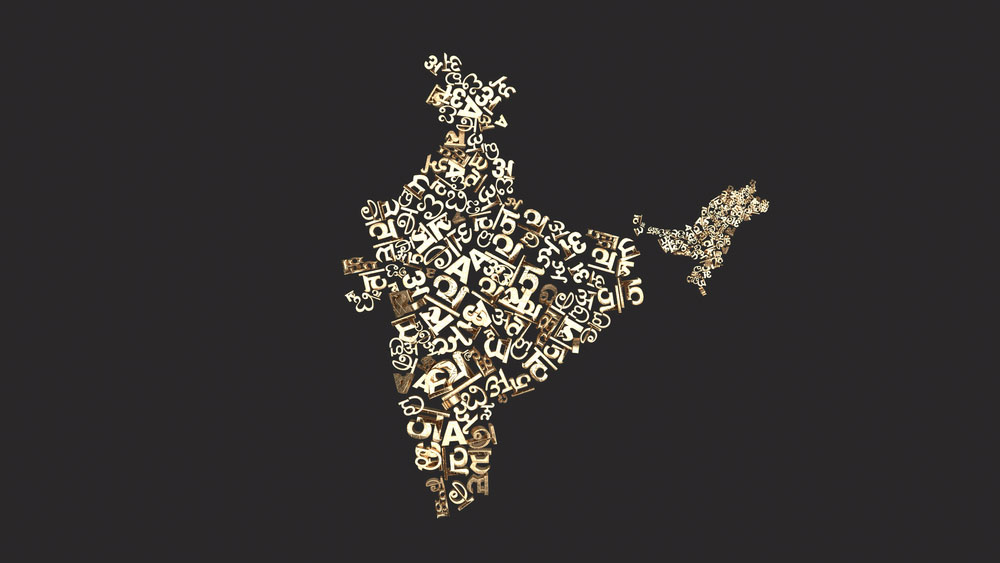 ---
Published 19.11.21, 12:53 AM
|
---
Book: Wanderers, Kings, Merchants: The Story of India Through Its Languages
Author: Peggy Mohan
Publisher: Viking
Price: Rs 599
How would you feel if someone put you in a time machine, whirled you into the past and then brought you back to the present, again and again, without losing the connection? That's how I felt while reading Peggy Mohan's Wanderers, Kings, Merchants: The Story of India through its Languages. Encapsulating the millennia-old historical evolution of languages in India — starting from the Vedic times of Prakrit, Sanskrit, Malayalam, Tamil to Nagamese and, eventually, bringing the story to its conclusion with Arabic, Persian, Turki, Urdu and Hindi, while also touching upon Rekhta, Hindavi and the impact of English on India's language scenario — all in 300-odd pages is a tough task, which Mohan ambitiously undertakes and arduously advances in this book. Her writing style combines her personal journey, full of rich anecdotes from travels and interactions with scholars, with historical-linguistic research, making this book a fascinating read for anyone interested in studying the history of languages in India.
Questioning the notion of 'purity of languages' and showing it to be an illusion, Mohan begins her journey of India through its languages. These are a result of mixing and interaction between different variants of languages, especially the local and the native tongues of the travelling migrants. She substantiates this with research findings from genetics, linguistic archaeology, anthropology and a web of connecting phonetics and syntaxes. In the process, Mohan examines bilingualism, diglossia, Sanskritization, creolization and pidginization. The interconnections among languages are unravelled delicately and lucidly. For instance, when she mentions Babur, the first Mughal emperor who took on as his title the Persian word for tiger, it rang a bell in my head, resonating with 'Babbar', a north Indian surname, and 'babbar sher', tiger in Hindi.
A unique feature of Mohan's narrative is that it seems autobiographical in many places, such as the conversation with her grandmother while trying to decipher her recorded notes. Her quest to seek answers to her questions on language takes her across oceans and countries without losing sight of her objective. Probing the hidden story of Sanskrit, she chronicles how it was the result not of an Aryan invasion but of an influx, with male-only small groups entering from northwestern India in search of resources and mating with local women, speaking local languages. She found that women and men spoke different tongues wherein the language of the menfolk — the "father-tongue" — became the language of prestige and power, which boys were meant to learn to maintain patrilineal kinship. But local women/wives continued speaking in the local language variants with their children. Such elucidation brings out the correlation between the patriarchal enterprise of power-shift and language mixing. In fact, in India boys are still educated, or at least parents try their best to do so, in the language of the economy while girls study in 'native' language(s), bearing the role of preservers of culture, which itself is decided and constructed mainly by powerful men.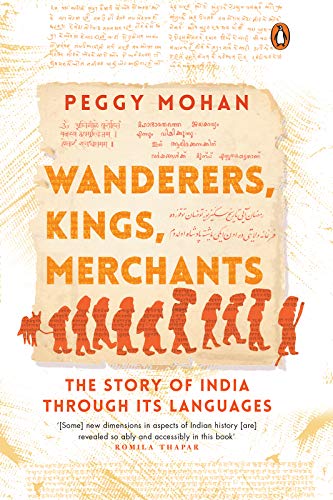 Mohan impresses that ergativity exists in all languages, as she moves on to explore the caravan of Marathi, Bhojpuri, Balochi, Punjabi, Sindhi and many more tongues. In the process, she bursts the bubble of purity of language — and race — as a construction, a political myth. Finally, focusing on the story of modern India, Mohan creates a linguistic mosaic with divergent colours and shades, each unique yet rich with combinations and borrowings from others. Although Mohan's observation that the language of literacy has an automatic lifeline is not new in language scholarship, she touches upon a very important misconception, at least among non-linguists, about the death of language being gradual. She rightly points out the suddenness with which a language may die.
Chapter 5 is an enthralling read; Mohan weaves the story of Urdu from Mus'hafi, who coined the term 'Urdu', to how Hindavi and Rekhta were born through the mesmerizing poetry and ghazals written by Amir Khusro and Mirza Ghalib. She also gives her readers insights into the difficult times the country was going through. After this journey, English arrives onto the Indian scene and Mohan intricately examines the influence of the English language and the artificial division created between Hindi and Urdu as a policy of divide and rule by the colonizers.
Overall, Mohan's book is not only about the story of language. It is through language that she presents before her readers glimpses of globalization, mingling among people and languages as well as domination and imposition as truth in human history with the zeal of the powerful towards the homogenization of diversities. Making an appeal for us to realize the significance of diversity as beneficial to our survival and common good, the book ends with these takeaway lines for further thought: "Languages are like canaries that go with miners into dark paths, full of danger. They, like canaries, die first, long before humans can sense that the air has begun to go bad. Language death is an omen [a bad one] for the things to come which are beyond human vision."