In 2001, the Manipuri writer and cultural activist, Binodini, returned her Padma Shri award in protest against the suggestion that her state's boundaries might be redrawn. On July 14 that year, the Government of India had offered a clarification regarding an existing agreement with the National Socialist Council of Nagaland (I-M) that its ceasefire was "without territorial limits". Protests erupted in Manipur, where the Meitei, one of the major ethno-linguistic groups, feared that a large part of the state, which was home to the Naga community, could be subsumed by Nagalim or Greater Nagaland.
While ethnic disputes in the region have a long and murky history, a turning point was the establishment by the British of the five-year-old Churachand on the throne following the Anglo-Manipur War (1891). Maharaj Kumari Binodini Devi (1922-2011), or simply Binodini, was the daughter of Maharaja Churachand, and her life and career, therefore, are inextricably linked with the fractious history of her state. The translation of her Sahitya Akademi Award-winning novel, Boro Saheb ongbi Sanatombi (1976), from Manipuri or Meiteilon (endonym) by L. Somi Roy, her son, opens up for an Anglophone readership an incredibly rich and complex chapter in the political — and personal— narratives of Manipur's royal family. (Those unfamiliar with Binodini's writings might recognize her as a visual artist or as the muse for many of Ramkinkar Baij's portraits.)
The Princess and the Political Agent begins and ends at the bedside of an ailing Sanatombi, the daughter of the deposed king of Manipur. Above her bed hang two photographs — of a "beauty in an embroidered sarong, wearing a full-sleeved blouse," and of a "middle-aged foreigner". The tale that hangs thereby is an attempt on Binodini's part to understand the seemingly inexplicable love story between the two — Sanatombi and, of all people, the British Political Agent in Manipur, John Maxwell — at a time of intense racial mistrust. Binodini revels in describing the tentative blossoming of their unlikely love affair, as is evident from her particularly shimmering prose in those passages. She is brilliant with her cameos, such as the character of "Not Guilty", who plays a hilarious, albeit subservient, third wheel to the lovers.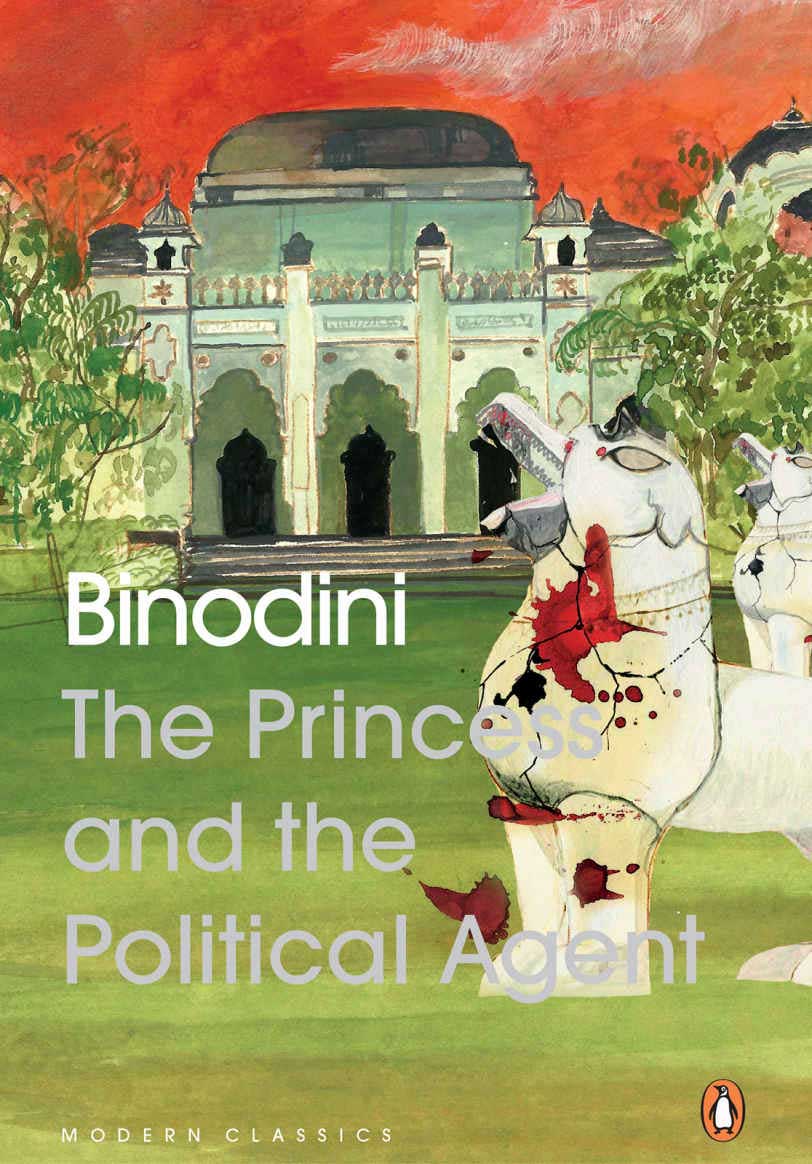 The Princess and the Political Agent By Binodini,Penguin, Rs 399 Amazon
Reviewing the novel a year after its publication, the Manipuri writer, Baasi (Irom Babu Singh), was impressed with the "imaginative sweep and lyrical quality" of Binodini's language but he dismissed its plot structure as "loose" and "the novelist's obsession with Sanatombi" as "too compulsive". His reaction is instructive in its limitations: Binodini, who was an admirer of Virginia Woolf, was attempting something adventurous and subtle. It was not an epical attempt at history through individual characters à la Tolstoy but an experiment in memory, inspired by European Modernism, and traditional ways of piecing together the past.
Although it often uses flashbacks, The Princess steers clear of being Sanatombi's indirect interior monologue, as it incorporates details that she could not have known of. In the foreword, Binodini confesses to two previous unsuccessful attempts at writing the novel, which had been 10 years in the planning before she finally found her focus. In the court chronicles of Manipur, Cheitharol Kumbaba (whose translation, interestingly, had been initiated by Maxwell), she found some answers and many more questions. The novel, then, can be read more as a dialogue between Sanatombi and Binodini, women who carve out spaces for individuality while maintaining their ties with Manipur.
The female lineage in the novel goes further back to Sanatombi's "co-mother", the Lady of Ngangbam, who supports her risky affections in a detached but effective way, and, above all, her great grandmother, the Lady of Meisnem, who fosters with affection Sanatombi's free spirit. At a royal festival, she even permits the young princess to break gender norms and participate in the guise of a boy. Binodini's narrative brilliance shines through in her descriptions of Sanatombi's carefree years in the royal household before her first marriage and the many petty intrigues that enmesh their lives. Yet, when the war with the British comes, Sanatombi feels left out of the historic moment, as she struggles to piece together flashes of the disparate events around her, convinced that she could have helped with negotiations.
The translation maintains many of Binodini's typographic idiosyncrasies, through which she modulated her narrative rhythm. The Princess is not only a valuable addition to an Anglophone's library on the Northeast, but also a remarkably moving novel in its own right, infused with a profound sense of loss. L. Somi Roy, who had previously translated (among other writings) Binodini's collection of memoirs, The Maharaja's Household (2008, trans. 2014), and established Imasi Publications to archive and publish her works, has created an online archive of photographs of late-nineteenth and early-twentieth century Manipur (mostly royalty). Is it too far-fetched to hope for a museum of objects and images commemorating their love, like Orhan Pamuk's Museum of Innocence?