Propped up
No matter how you read, if you have picked up a copy of 'The Partition of Indian Women', do not hazard the dive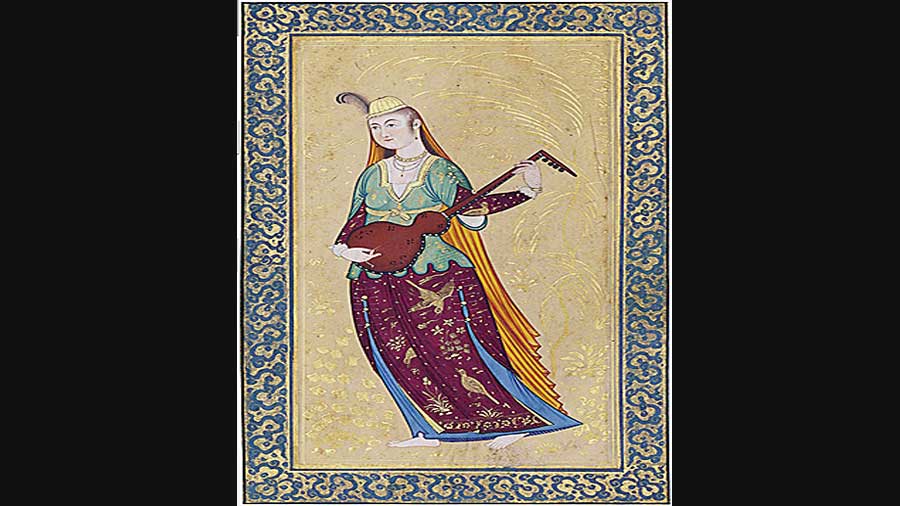 Representational image.
Wikimedia Commons
---
Published 29.10.21, 08:39 AM
|
---
Book: The Partition of Indian Women
Editors: Carole Rozzonelli, Alessandro Monti and Jaydeep Sarangi,
Publisher: Authorspress
Price: Rs 995
Reading is a performative act. No two people read anything in the exact same way. I have always found it easier to tackle my must-reads from end to beginning. There are others, gift-books, which I prefer to circumambulate before attempting an entry, and there are still others, which I read a little and must put away, read and put away, read... I remember a professor from the Masters class waving a copy of Thackeray's Vanity Fair and urging in his ancient voice — "Dive in like a knife into a slab of butter". In one of her essays, "How Should One Read A Book?", Virginia Woolf writes, "The only advice, indeed, that one person can give another about reading is to take no advice, to follow your own instincts… If this is agreed between us, then I feel at liberty to put forward a few ideas…" Emboldened to have Woolf in my corner and confident that you will take her urgings seriously, I shall tell you this — no matter how you read, if you have picked up a copy of The Partition of Indian Women, do not hazard the dive.
Carole Rozzonelli and Alessandro Monti's collection of essays, some poems and an interview is not wanting in scholarship and ideas, but it is ill-produced. So instead of the experience of shooting through the waters and coming up into air and light, chances are you might crash land and stay there.
At every step I found myself missing the introduction that could have contextualized the ideas proffered — there is a chapter titled "Imagining Hindu Women as Resistant Leaders"? —  and said something about the choice of texts, authors and films, instead of making me leap from Bankim to Sujoy Ghose.
I also kept wondering why so much (Hindi) filmi jargon is being bandied about. I learnt a fraction of the answer when I found the author intros, rudely partitioned, at the back of the book — cinema is one of Rozzonelli's areas of specialization. One essay reads, "In Debi Chaudurani the heroine is initially reduced to the inferior status of a katipatang etc." Now no one should have to be a prisoner of someone else's notion of purity and pollution, but Debi Chaudhurani and Kati Patang in one sentence is perhaps avoidable. Reading is a performance, and props help. In between reading The Partition of Indian Women, I found myself clutching at quite another book, much like one latches on to that one familiar face at some insufferable but cannot-wriggle-out-of social do for comfort and context. My pick is The Small Voice of History by Ranajit Guha. Reason: it lives on the study table where I have been trying to peck at The Partition. It has been edited by Partha Chatterjee and has an Introduction by him. The essays inside are as disparate — "An Administrative Blueprint of 1785"; "Neel Darpan: The Image of a Peasant Revolt in a Liberal Mirror"; "Nationalism reduced to 'Official Nationalism'" and so on and so forth. Chatterjee's staggered, detailed and eminently readable Introduction makes that vast scholarship and unfamiliar arguments accessible. In the Introduction, Chatterjee uses Guha himself, his life and living, his background and experiences, to unpack and still keep together the different engagements with history as put forth in the collection.
The purpose of this comparison is not to undermine or compare scholarship, but to enforce the point about good production and bad production. Actually, the comparison is secondary, the other book is my prop.
If you do pick up The Partition of Indian Women, spend time on Monti's essay, "The Locks of Time: Mirroring the Woman in Urdu Gazal". Monti, a retired professor of English and Contemporary Indian Studies, University of Torino, Italy, holds forth on the absent-present woman from gazals --- the original Arabic word apparently means conversation with women. The interview of Kalyani Thakur Charal by Jaydeep Sarangi and Bidisha Pal is also an important read.