The long road to equality
'Owning Land, Being Women' meticulously detangles the various complexities that colour women's right to inherit in rural West Bengal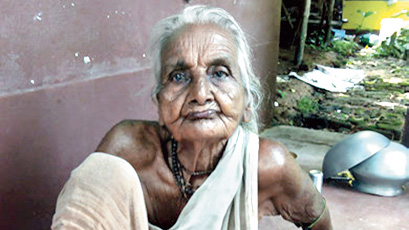 One of the people interviewed by the author, Amrita Mondal, for the study mentioned in Owning Land, Being Women: Inheritance and Subjecthood in India.
Scanned from book
---
Published 26.11.21, 02:12 AM
|
---
Book: Owning Land, Being Women: Inheritance and Subjecthood in India
Author: Amrita Mondal
Publisher: De Gruyter
Price: 64.85 euros
What does it mean for a woman to have legal rights to property? If she has legal rights, or expects to have legal rights over property, can she freely stake claim over it? Does land ownership empower a woman by default? How is a woman's right to inherit perceived and defined by family, society and law?
Amrita Mondal answers some of these critical questions in her book Owning Land, Being Women. The book, which is an outcome of the author's doctoral research project, is a detailed investigation into the core questions concerning women's right to inherit in West Bengal. Mondal locates herself in a village in West Bengal, and explores the views of its residents, particularly women, on intergenerational property transfers. She bases her analysis on the premise that the inheritance of land and the ability to live on and cultivate it, and avail of it as shelter is intricately related to social relations, especially those of gender. The author is particularly interested in women's perceptions and experiences connected to both natal and marital property.
Mondal looks at issues of money, private finance and possession, individual shares of property, and bequest and inheritance, all of which she aptly describes as "fraught topics". She doesn't leave it at that, but places her analysis in the subtext of care, domesticity, reciprocity and ageing.
Mondal emphasizes that family and state are key sites in which the dynamics of women's right to inheritance plays out. Therefore, her book combines insights from her reading of the laws governing Hindu family property as well as her detailed ethnographic studies of individual women and families in Debshala village where she conducted her study. Mondal highlights the importance of joint family property in legislations which, according to her, has profound implications for the persistence of certain family structures.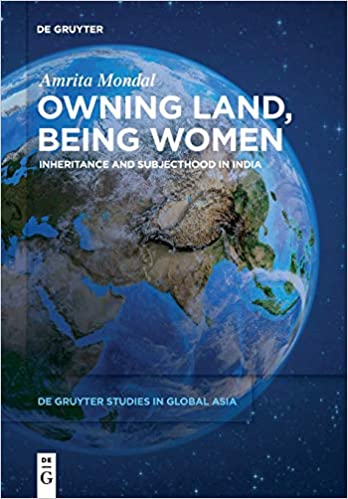 The author also brings out the hitherto overlooked tension between women's right to inherit property, which she analyses in the context of family, and the larger understanding of gender justice which is predominantly based on individual rights. Mondal shows the dilemmas of the rights discourse "through investigating the processes constituting inheritance as a unique form of property relation[s] that highlight morality both in... legislation and in social (inter)action." However, she doesn't aim to position morality and rights in a binary, but attempts to place them in conversation with one another.
The really interesting parts of the book are the author's portraits of women such as Shibu-didima (picture), Manu-didi and Archana. This is where Mondal's thesis is brought to life, and one can see how issues of inheritance are strongly intertwined and, in fact, centred on the marital status of men and women — especially women. It is in the reading of these portraits that one sees the intricate and sometimes hidden nuances of the relationship between gender, land and marriage.
Mondal confesses that in the course of her field work, she tried to find evidence of subversive attitudes among the people. But rather than demanding their claims or rights, she found individuals, including young and elderly women, using the language of duty, wanting to become worthy by fulfilling their duties and responsibilities, and receiving love, rewards and blessings from parents and senior members of family.
The book meticulously detangles the various complexities that colour women's right to inherit in rural West Bengal. It is recommended reading for anyone studying the legal, gendered and sociological aspects of land, property and inheritance in West Bengal.
Mondal's work makes us aware of the limits of progressiveness and progress in the social relations of West Bengal, especially with regard to gender, owning, occupying or renting land — and also caste, though the latter aspect is not always clear — but hinted at.