The music of others
'Liner Notes for the Revolution' will be useful for readers who are prepared to think deeply about how gatekeeping plays out in cultural industries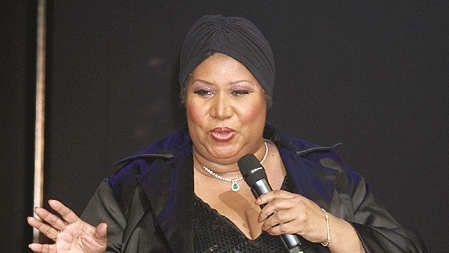 ---
Published 22.10.21, 01:52 AM
|
---
Book: Liner Notes for the Revolution: The Intellectual Life of Black Feminist Sound
Author: Daphne A. Brooks
Publisher: Belknap
Price: $39.95
What does it take to be recognized as an intellectual? Who are the arbiters of taste and talent? Why does this recognition matter in the first place? If these questions interest you, do consider reading Daphne A. Brooks's book, an erudite and exhaustive volume, which chronicles the stories of Black women's lives in music and their contributions as radical intellectuals. Brooks seeks to establish the historical and cultural significance of the "liner notes" printed on the sleeves of gramophone record albums and in booklets that accompany audio cassettes and music CDs. They represent the collective labour of performers, songwriters, fans, critics, and record-label owners.
Celebrating her Black feminist sisters and foremothers, Brooks seems to invoke the very spirit of Alice Walker's reflection in the book, In Search of Our Mothers' Gardens. Walker notes, "How was the creativity of the black woman kept alive, year after year and century after century, when for most of the years black people have been in America, it was a punishable crime for a black person to read or write? And the freedom to paint, to sculpt, to expand the mind with action did not exist."
Brooks uncovers legacies of art-making and generating counter-knowledges in a patriarchal, White supremacist society where Black women are often seen as lacking agency and, therefore, creativity. She affirms that they have never been voiceless; they have been speaking and singing and making noise despite the conspiracy to silence and condemn them to obscurity. They have been in dialogue with each other across genres and forms and vocabularies, which were appropriated and mainstreamed.
"Consider, if you can bear to imagine it, what might have been the result if singing, too, had been forbidden by law. Listen to the voices of Bessie Smith, Billie Holiday, Nina Simone, Roberta Flack, and Aretha Franklin [picture], among others, and imagine those voices muzzled for life," adds Walker in the aforementioned book. It is hard to assess how impoverished American culture would be without Black women creating ragtime, jazz, blues, rock, folk, gospel, house, soul, funk, pop, and hip-hop.
Liner Notes for the Revolution is divided into two sections, called "Side A" and "Side B", respectively. This nomenclature recalls a pre-digital era when music companies used to publish and distribute recordings in the analogue format. The two sections of the book complement each other. They are accompanied by a 54-page Introduction and 112 pages of notes. This should give readers an idea of the time, hard work, and rigour that have gone into researching this stunning work of scholarship.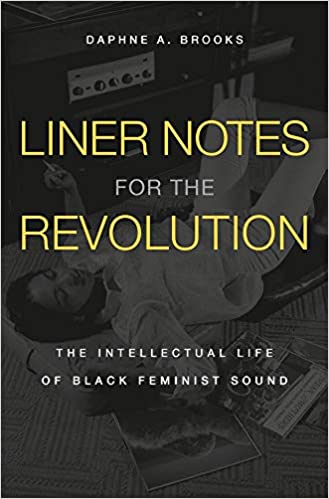 In these pages, you will meet the archivist-performer, Zora Neale Hurston, cultural critic, Lorraine Hansberry, blues pioneer, Bessie Smith, fiction writer and arts journalist, Pauline Hopkins, writer-entrepreneur, Rosetta Reitz, pop superstar, Janelle Monáe, singer-historian, Valerie June, literature professor, Saidiya Hartman, critic and theorist, Hortense Spillers, singer-songwriter, Beyoncé Knowles-Carter, Nobel laureate, Toni Morrison, and photographer, Carrie Mae Weems, among others.
Brooks challenges the idea that music is meant only to stimulate the masses of overworked and underpaid workers depoliticized by capitalism. She coaxes you to think about the political potential of aesthetic encounters and teaches you to appreciate Black women's sonic histories in relation to — and as shaped by — the transatlantic slave trade, racial segregation, the civil rights movement, Black Panthers, and queer liberation struggles. The pedagogical intention of this book is unmissable.
As an academic, Brooks has been teaching undergraduate courses on 'Black Women in Popular Music Culture'. In addition to this, she has been writing about intersectionality and popular music, and speaking on podcasts to share this knowledge with audiences outside university spaces. Her critical work honours both personal and collective histories. She was born in 1968 to parents who escaped the inequities of the Jim Crow laws in the south, and then settled in the San Francisco Bay Area. Brooks writes, "My aunt Lodell Matthews (1917-2009) was the first member of our immediate family to escape the Jim Crow South and settle in northern California during World War II. She worked the shipyards with my Uncle Ernie and eventually took jobs in the houses of prominent professors at the University of California, Berkeley, exceeding the already crucial role of domestic worker to become a fellow traveler and a valued and respected interlocutor in some of these households."
Apart from benefiting readers who want to learn about the work of these remarkable Black feminist women, Liner Notes for the Revolution will also be useful for readers who are prepared to think deeply about how gatekeeping plays out in cultural industries, the media business, and the academic-industrial complex. Who gets to be part of the archive? Who gets the awards? Who receives the abuse and the assault? These tough questions cannot be wished away even if they sting.