Where fact and fiction meet in Stratford-upon-Avon
O'Farrell's accomplishment lies in sounding understated in a gripping and dramatic tale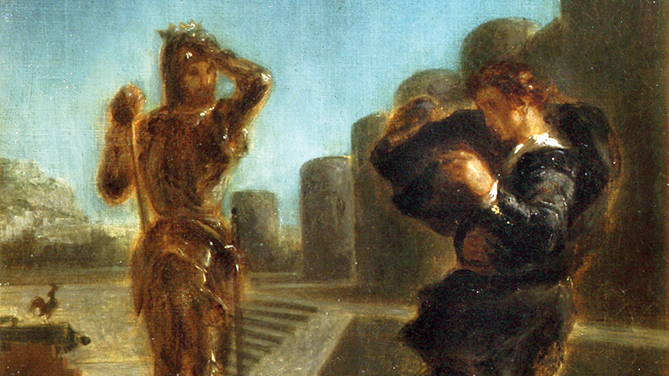 Ghost of Hamlet's Father (detail) (1825) by Eugène Delacroix .
Wikimedia Commons
---
Published 21.08.20, 12:48 AM
|
---
A boy is looking for his mother. Or his grandmother, the maids, his uncles, or his older sister, Susanna. He needs help for his twin sister, Judith, who has interrupted their game with the kittens in the yard and gone to bed with a sudden tiredness and a pricking in her throat. He does not want to meet his grandfather, the glover once equivalent to a mayor in the town and now somehow in disgrace, and his father is working in a theatre in London miles away. The first lines of Maggie O'Farrell's eighth novel, Hamnet, plunge the reader into the crisis that will ultimately take this eleven-year-old boy's life. As he searches for help, the smell of his grandparents' house, the different air of their own next to it, the cool interiors of the washhouse, cookhouse and brewhouse lining the yard, the textures of skin and shapes of gloves in the empty shop downstairs crowd the reader's imagination, unfolding like an old map full of unfamiliar but intense activity.
No detail seems pedantic in O'Farrell's dramatically paced, often lyrical, prose as the narrative enacts the dailiness of living in Shakespeare's home in Stratford. The town comes to life in the lay of its streets, its sights, sounds and people, as when Hamnet goes racing to find the physician for Judith, whose neck is now showing an egg-like lump, or when, after his death, she searches for his shadowy shape in streets far from the new house their father has bought for the family. This is not Shakespeare's story; he is never named. It is a fictional exploration of the connections between Hamnet's death in 1596 and the writing of Hamlet by his father around four years later. History says little about Hamnet, not even if he died of the plague as he does in the novel. But Hamnet is a variant spelling of Hamlet: seeing this name on a playbill, Hamnet's mother grieves anew.
The exploration uncovers ways of grieving and living with the loss of a child, and what that can do to a marriage. Although Hamnet is the occasion of the novel, O'Farrell is writing a passionate and intimate love story too. The few references to Shakespeare's wife have been traditionally used to project her as a woman who trapped a younger man into marriage and lived unloved in homebound drudgery far away from her brilliant husband for most of her life. O'Farrell turns this tale on its head, helped, she has said, by Germaine Greer's 2007 book, Shakespeare's Wife. Anne Hathaway was called Agnes in her father's will, and that is how O'Farrell refers to her. Agnes dominates the story.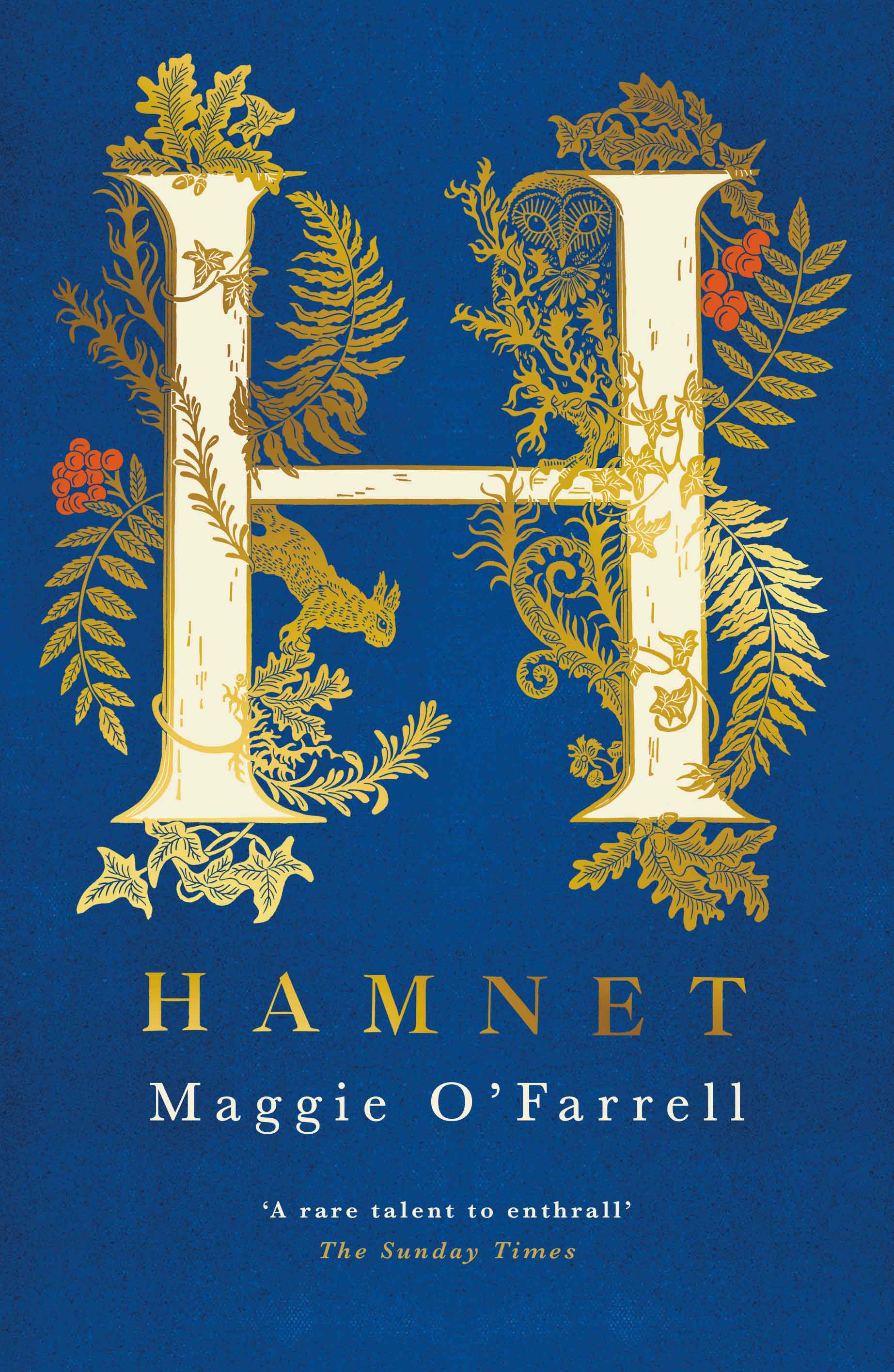 With her dowry, Agnes is seen to be making a disadvantageous marriage, for the 'Latin tutor' of her stepbrothers has no clear future. He is uninterested in his father's trade; besides, his father is in disgrace. (This last interpretation does not strain specific facts but seems somewhat exaggerated given the expectations of tradespeople of the time.) Agnes is so unconventional that myths surround her, the 'girl who lived at the edge of the forest' and probably had a being of the woods as her mother. She is wise in herbal cures and deeply intuitive. When the Latin tutor first sees her through the window with a falcon on her wrist, he thinks she is a boy. Agnes leads him later to the apple storage shed when he wants to see it. Caught between an inscrutably attractive woman and an enigmatic bird, the Latin tutor experiences magic: "It seems extraordinary to him to be in such close proximity to a creature which is so emphatically from another element, from wind or sky or perhaps even myth." When they make love in the shed, their ardour is conveyed vividly by the way the apples lose their habitual order and jump and turn in their slotted spaces.
The course of Agnes's love, marriage and daily adjustments in the Henley Street household, from her secret planning to send her depressed husband to London till she goes to London to see Hamlet on stage, is narrated in chapters alternating with those of Hamnet's illness and death. O'Farrell makes use of Shakespeare's 'lost years' between 1585 and 1592 to lay the foundations of a passionate but tense marriage between two unusual and independent beings. The 'husband' is seldom present, but the dramatist lurks in the magical forest that Agnes loves, in the bond with her brother, in the way the twins, Judith and Hamnet, trick people by changing clothes until one night the brother moves his ill sister to lie in her place on the pallet so that waiting Death falls for the final trick. He does.
O'Farrell's accomplishment lies in sounding understated in a gripping and dramatic tale. She withdraws from the scene just once to trace in a few passages the route of the flea that will multiply and bring the plague to Judith in Warwickshire, and then to Hamnet. It all begins with a glass-maker in Murano and a young cabin boy from a ship docked in Alexandria who fondles a monkey in the port. The prose that traces the flea and its progeny as they jump from host to host — cats, rats, sailors — in a ship on its trade route, and are carried in packages, on clothes or through human touch to recipients of mail on land is like intricate embroidery, the needle flying in and out of the narrative fabric in a design of inevitability. Few things can be more painfully suggestive today.