An ode to honesty
'An Ordinary Life' is an ode to honesty and may be particularly nostalgic for an older generation belonging to a more forgiving and kinder India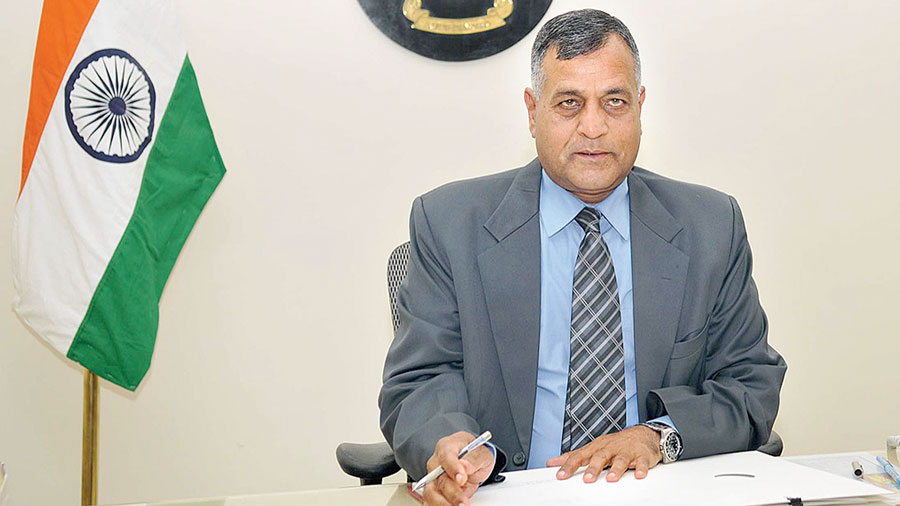 Ashok Lavasa.
Wikimedia Commons
---
Published 17.12.21, 01:42 AM
|
---
Book: An Ordinary Life: Portrait of an Indian Generation
Author: Ashok Lavasa,
Publisher: HarperCollins
Price: Rs 499
Ashok Lavasa has had a long career in the Indian bureaucracy and is no stranger to controversy. He is best known as one of the Election Commissioners who dissented in proceedings regarding alleged poll code violations by the prime minister, Narendra Modi, and the Union home minister, Amit Shah, during the 2019 general elections. He eventually resigned from the Election Commission and is now a vice-president at the Asian Development Bank.
These aspects of his life may have made for more stimulating reading, but Lavasa has not obliged. Instead, Lavasa's An Ordinary Life is a series of recollections about his father's trials and tribulations in bringing up a family in a rapidly changing post-independent India. George Eliot, in her masterpiece, Middlemarch, emphasizes the significance of an ordinary life, when she writes, "... for the growing good of the world is partly dependent on unhistoric acts; and that things are not so ill with you and me as they might have been, is half owing to the number who lived faithfully a hidden life, and rest in unvisited tombs." Lavasa's book is an ode to this idea as he tells the story of his father's life based on principles and ethics.
Lavasa's father, Udai Singh (or bauji, as Lavasa calls him), was orphaned at an early age and, soon, found himself without any familial support. He sustained himself through odd jobs, had short stints in the army and in the air force and, eventually, was able to forge a career for himself in India's growing manufacturing industries. His early life is characterized by resilience and a strong moral compass. The latter, as Lavasa recounts many times, often leads to situations in bauji's life which prove to be detrimental to him and to his family. However, bauji remains steadfast in his commitment to a principled life. Lavasa's family follows a decidedly middle-class script. His father marries a girl chosen for him and eventually invests himself fully in the education of his children who, by Lavasa's own admission, do him a lot of credit. What is remarkable is the constant support that bauji extends to his children and their decisions. Instances such as allowing letters from an admirer to Lavasa's elder sister and permitting Lavasa to pursue humanities in high school instead of the traditional sciences, in spite of appearing to be minor, stay with the reader. The family's trajectory is also one of social mobility, achieved through dedicated hard work where all of bauji's children end up building successful professional lives.
In a broader sense, a lot of middle-class, north Indian readers may find their own lives resonated in the book. The family's interest in music and sweetmeats speak to a
typical small-town social milieu. Much of the story that the book narrates is insignificant in the sense of a conventional grand narrative. However, its importance becomes apparent when viewed through Eliot's quote and its emphasis on how the ordinary acts of everyday people contribute to the common good.
While Lavasa does not address his career in any substantial way, one cannot help but wonder if the author is trying to invite the reader to read between the lines. The overall emphasis on honesty and the laments on how persons with the courage of their convictions had it easier in the past are particularly telling. The book's narrative style is not linear and it often goes back and forth in time; this may be confusing for the reader. The book could have done with sharper editing since many of the details that the author goes into appear needless and do not add a lot to the narrative. Overall, this is an ode to honesty and may be particularly nostalgic for an older generation belonging to a more forgiving and kinder India.