Remembering Gerald Durrell and his Corfu Trilogy
Lee Durrell speaks fondly of late husband Gerald at KLM 2021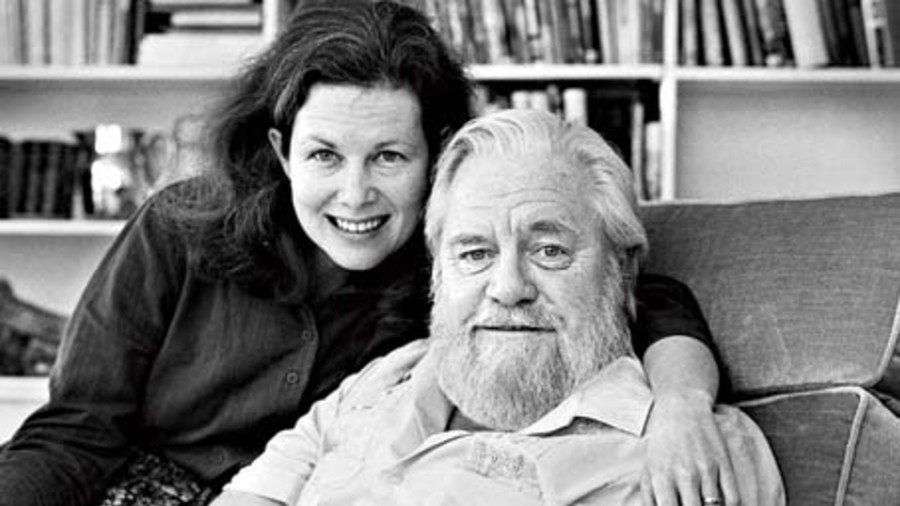 Gerald and Lee Durrell
Sourced by the correspondent
---
Published 10.02.21, 12:42 AM
|
---
Edition X of the Tata Steel Kolkata Literary Meet 2021, in association with Victoria Memorial Hall and The Telegraph, hosted a magical evening of remembering Gerald Durrell and his Corfu Trilogy with his wife Lee Durrell, who was in conversation with author Sandip Ray. The naturalist, author, zookeeper and television presenter, Lee Durrell is best known for her extensive work at the Jersey Zoological Park in the British Channel island of Jersey with her late husband Gerald Durrell. She is known to have co-authored novels with him while also extensively travelling on his conservation missions. Sitting in Corfu, a place familiar to all from the world of the book My Family and Other Animals, Lee spoke to the audience at KLM 2021, about all things Durrell. Surrounded by olive and cypress trees and blue skies, she gave us a peek at it through a window in her house in Corfu that she got two-and-a half years back in a dilapidated and decaying state, much like the houses in the book! However, very little of that beloved Corfu remains a little over three decades after the release of the book. The place drew the eyes of tourists and now hotels and their broken infrastructure infest the coastline of the beautiful Greek island. "However, if you go to the interiors of the island, where my house is, you could well be back where we were 80 years ago. So, a lot has changed while a lot remains," she said. Drinking ginger beer in the summertime, much like in the book, is one of those little things that she deeply appreciates. Ruminating on Gerald's sense of humility, she spoke of his great love for signing books as he appreciated people buying and reading them so much, as Sandip Ray held up his own signed copy of Two in the Bush. It was much later, in the early 2000s, that the municipal corporation was convinced about naming the gardens of Corfu after the Durrells with the busts of Lawrence and Gerald. "I go once in a while to see whose nose is shinier as people keep rubbing the noses of these metal busts. I can proudly say it's Jerry's (Gerald)!" she laughed. That coupled with a great Greek translation of My Family and Other Animals and a television series, has helped put Durrell's magic on the Corfu map.
DURRELLS AFTER CORFU
The trilogy ended with the Durrells travelling back to England with "all the animals and the Magenpies perched on top of the luggage at the brink of World War II. We find out what happens afterwards as Gerald is unable to join the army for sinus problems and is instead sent to work on a farm. Lawrence, his elder brother, was in the diplomatic corps in various countries around the world, his other brother Leslie moved to Africa and tried his hand at a fruit farm and sister Margaret stayed in Bournemouth and opened a boarding house. After the war, Lawrence got into writing earnestly and lived in a village near the south of France in a farm cottage, which was later bought by Gerald and Lee.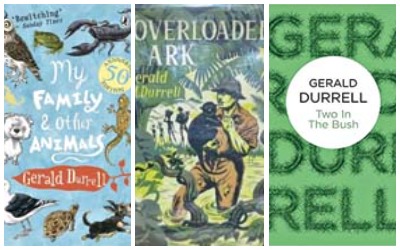 Gerald, or Jerry as she affectionately called him, went on after the war to collect animals for British zoos and also began writing. Breaking the popular misconception about My Family and Other Animals and his Corfu period being his first book, she spoke about his time in Cameroon in West Africa, which gave birth to his first book, The Overloaded Ark. Trying to chronologically list down his initial few books, she gets confused and laughs and says, "You know Jerry wrote 41 books, right?"
DURRELLS' REACTIONS TO GERALD'S BOOKS
"I knew Lawrence and Margaret quite well and, to be honest, they were very amused by the way Jerry depicted them in his books," said Lee with a mischievous smile on her face on being asked. His family revelled in the success and popularity of his books and there existed no rivalry and bickering, as we have found in the books. That's perhaps the speciality about Gerald. He saw a connection between humans and other life forms and loved them all with equal intensity.
He did take a lot of poetic license and obliterated the existence of Nancy, Lawrence's wife, to better build a sense of a unit of a family, all living together under the safe roof. "Nancy adored Jerry and so did he and he had to explain to her why he was writing her out of the book," Lee laughs and tells us.
DURRELL'S ENDURANCE
"He was just so easy to read and pacey, and it was fluidic and poetic," she reflected on his style of writing. He'd often be found gazing out of his window in complete silence because he'd be thinking of his writing form. "He would then sit down and put pen to paper and beautiful prose would flow out," she added. It is perhaps the prose and its engaging nature that has made his books remain ever so popular to this day. His really quirky sense of humour also must have played a role, she said. "People laugh out loud when they read his books," she added.
Such was the charm of Gerald Durrell that continues even today. It was his love for animals that shines through his seminal works. Once asked what would it be if there was anything that he could give to children, he had responded with "It would be my childhood in Corfu". Learning from nature and life around him, he, in turn, tried to tell the world about his many learnings, making it a richer place. The conversation meandered towards more aspects of his life and works, the video of which can be found on Kolkata Literary Meet social media pages.