Rare book firm Peter Harrington puts a digital spin on browsing for rare books to buy
Europe's largest rare book firm, has released their catalogue of Indian books in a digital format. That is as close to real as one can get in these troubling times.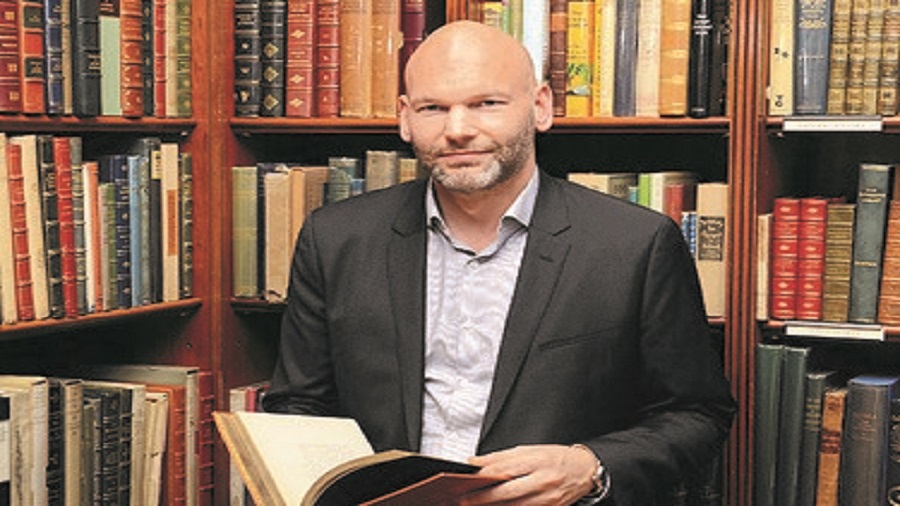 ---
---
Rare book collectors in India who have perhaps spent some time during the lockdown days flipping through their precious collection, will now have further reason to whet their appetite.
London-based Peter Harrington, Europe's largest rare book firm, has released their catalogue of Indian books in a digital format. That is as close to real as one can get in these troubling times.
High-resolution pictures with brief notes on each book is available in this digital catalogue of the 40-item collection which includes the first edition in English of the Sikh holy text, eye-witness accounts of the Mahratta Camp and the courts of the ruling families of Punjab, military reminiscences, and illustrated depictions of traditional Indian sports.
This first-of-a-kind interactive catalogue captures the Indian sub-continent from the 18th to the 20th century and contains eye witness accounts of people like Johann Martin Honigberger, a Romanian-German court physician in the Sikh state, and Fanny Parks, who travelled across India, mostly along river routes, and touched places like Agra, Cawnpore (Kanpur), Meerut, Delhi and Landour in the Himalayas.

The Telegraph had an insightful conversation with Pom Harrington, who owns Peter Harrington, about the relevance of a digital format and the meaning of rare book collection in today's times. Excerpts.

Could you please give us a glimpse into the present Indian market in terms of interest and involvement when it comes to rare books?
Rare books from the Indian sub-continent tend to enjoy interest from collectors not just from India, but also from the wider Indian diaspora based in the UK and other global capitals. This collection in a way represents the highlights of our wider India collection — we currently have more than 200 titles on India available for sale on our website — and is a good representation of the breadth of the collection in terms of the subject matter. From military history during the period of colonial rule, to travelogues and first-hand accounts of individuals who traversed the sub-continent in the 18th, 19th and early 20th centuries, studies of the region's flora, fauna, architecture and topography, exotic indigenous religious practices such as serpent worship, the Indian struggle for freedom from British rule, and finely illustrated accounts of hunting tours and field sports — there is really something to appeal to even the most eclectic collecting tastes.
In addition to collectors of Indian origin, we see steady interest in rare books on the Indian sub-continent from British collectors who are interested in this fascinating period of colonial history. Institutional buyers such as museums are also always an interesting prospect.

How has this interest changed or evolved over time?
Our core buyers used to come primarily from the UK and the US markets, or international collectors who would make their annual pilgrimage to the bookshop on their summer trips to London. However, today we see buyers come to us directly over the Internet from all over the world. People are a lot more comfortable now buying online from a trusted and reputable dealer who is accredited with the major trade bodies.
At Peter Harrington, every book we sell has been hand-picked by a member of our team, who are experts from different fields and research and meticulously vet each book. Each book is checked for completeness, authenticity, it is catalogued and photographed and its provenance traced and documented before it is sold. Peter Harrington is a member of the Antiquarian Booksellers' Association (ABA) and the International League of Antiquarian Book Sellers (ILAB) and we offer an unconditional guarantee for each item we sell on its authenticity and completeness.
Our buyers today are a more varied mix of experienced and long-term collectors and younger enthusiasts who are looking to build up collections that reflect their personal tastes and interests. We have worked with collectors in the UK and around the world who spend many years building unique collections, from accounts of female travellers in South Asia and mutiny memoirs by women, to historical records of the city of Mumbai.
What are some trends you are noticing or future trends you are anticipating?
As the online market has got stronger, it has become much easier for our customers from around the world to buy our books as the level of overall trust and comfort in buying online has increased.
We have been working hard to convey our expertise in not only sourcing and selling rare books, but also being able to deliver them to all parts of the world safely using specialist couriers, fully insured.
We are also seeing strong demand for higher quality rare books that often sell for tens or hundreds of thousands of pounds. Historically, these sales used to come from the UK, US and Europe, but in recent years we have seen very serious collectors emerge from markets in Asia and the Middle East. We anticipate this trend to continue.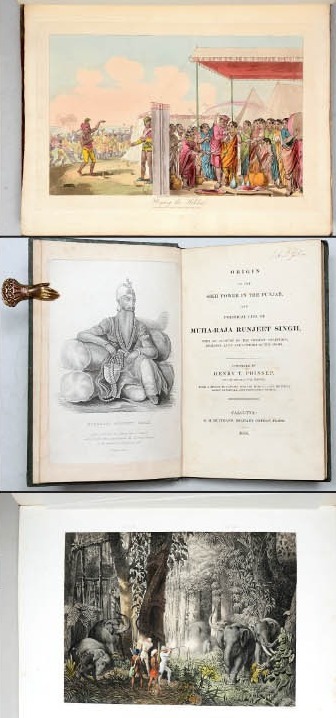 What are your thoughts on this present collection and what it would mean to a collector?
While we carry a much larger collection on India, with more than 200 titles currently in stock, in the last six months we have been lucky to acquire some really special items which, in a way, warranted the curation of a dedicated collection, with several rare books on Sikh and Sikhism and several accounts of the Punjab royal courts, and unique military accounts. These form the bulk of this catalogue and would be of special value to collectors with an interest in these fields.
For instance, the three monographs on the ruling families of Punjab, handsomely bound in matching style that we are offering as a collection, is a genuinely rare opportunity to acquire these three highly elusive monographs, each a remarkable work of research written or inspired by Lepel H. Griffin, one of the most colourful officials in 19th century British India. None of these monographs appear on auction records, with the sole exception of a first edition of The Panjab Chiefs, which went through the rooms in 1973.
In terms of uniqueness, there are other titles that would resonate with collectors on many different levels. For instance, Jai Hind. The Diary of a Rebel Daughter of India with the Rani of
Jhansi Regiment is a novelisation of the events written by Captain Lakshmi, the woman appointed by Subhash Chandra Bose as commander of the Rani of Jhansi Regiment — the first ever all-female infantry unit in military history. This book could find a place in collections dedicated to the military history of the sub-continent, female military history, India's freedom movement or someone with a fascination for the legend of the Rani of Jhansi.
There are many individual books that could appeal to collectors and since launching the catalogue we have already seen several sales that reflect collectors' varied interests.

Digitisation of manuals for rare books must have its merits and demerits. Could you please throw some light on both and how it will emerge in the future?
All the books we offer for sale are first editions, published copies, in their original states, except when they require light conservation, which we carry out in-house at Peter Harrington. As we hand-pick our stock, we only select books in good to excellent condition. While we catalogue and present our books for sale online and recently through digital catalogues, the books themselves are not digitised.
We believe interactive catalogues of this nature offer a much better opportunity to our international buyers to get a real feel for the book in the absence of being able to visit our store to look at it in person. In the current scenario of limited travel — both domestic and international — our customers have expressed immense satisfaction at being able to scroll through details and additional images of these fine works. The format was also created specifically to be mobile-friendly, as this is where the majority of our customers access our content and we only expect this trend to continue. While we will continue to produce hard-copy catalogues, the feedback we have received to this first immersive digital catalogue has been very encouraging. We are looking forward to being able to produce more specialised interactive catalogues of this nature that would allow us to showcase some of the more nuanced gems on our shelves.