Nawaaz Ahmed's novel Radiant Fugitives (Context; Rs 699) has caused a stir in literary circuits for being one of the most explosive debuts this year. Told through the eyes of a newborn baby, it narrates the story of his mother Seema, who had been estranged from her family for coming out as a lesbian. A woman of mettle, she is a consultant at Kamala Harris's attorney-general campaign in the Obama era and also estranged from the father of the baby. In an effort to reconcile with her family as the days of her pregnancy nears, she finds her way back to her mother and devoutly religious sister in Texas. A complicated, layered and nuanced telling of a tale set in a nation that is on the brink of change, Radiant Fugitives is poetic as it is a social commentary. Emotions bubble on the surface of this epic tale of betrayal, misunderstanding, love and empathy and to talk all about it, Starmark bookstore had the author Nawaaz Ahmed speak to their audience on an online session last week. In conversation with author and illustrator Sharanya Manivannan, he spoke about his novel that was a decade in the making!
THE INCEPTION
A computer scientist-turned-writer, Ahmed never got the time to write till he quit his job and went back to school for an MFA degree. That was when the novel was born, which we now have as Radiant Fugitives in our hands. "Of the many novellas I wrote during my MFA years, mostly because I didn't think I was good enough to write an entire novel, one of them turned out to be Radiant Fugitives," said the soft-spoken author. Always wanting to write about muslims in America and of various sexualities, his focus was always on the changes that 9/11 caused in the USA. The driving force in him for the decade remained the general lack of writers in the same space, writing about this. "There were so few muslim writers, there are very few gay writers and there are very few who tackle this intersection of faith and sexuality. I wanted to write a story of what my life felt like. I wanted to write a book that I wanted to read," he said. He spoke about the emergence of Muslim and gay writers since the beginning of his journey with the book and expressed his gratitude for them all. "The book took a little longer than I expected," he said with a laugh.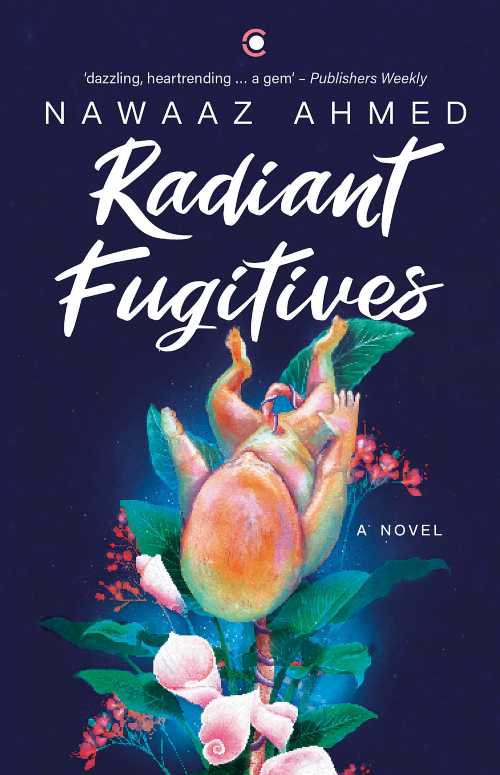 THE NARRATOR
The novel is narrated by newborn Ishraaq, who observes the three distinctly different women in his life –– his liberal mother Seema, his devout aunt Tahera, and his grandmother Nafeesa. It all started from a dream, a very vivid one that the author saw one night –– three women in an apartment that looked very much like his. "I saw the two sisters in my dream sipping tea and it was as if I immediately knew that one of them was pregnant while the other was religious. The third woman, who was the mother, was pretending to sleep in the same room," the author tells us about the inception of the book, which was way back in 2008 when he was a resident of San Francisco. He didn't know whose voice he had heard in his dream and in turn didn't know who the narrator of the story was for the longest time. He was sure about not allowing his own emotions to come and colour the book so the narrator's voice could never be his. It only occurred to him on a run one day that the voice could belong to Seema's unborn baby, who was in his mother's womb as the events of the book transpired. "He would be so new to this world that he would be more accepting of the flaws of the characters. That he would want to learn more about them. He didn't come with all the prejudices that we human beings are armed with," Ahmed said.
POETRY IN NARRATION
One of the first scenes the author wrote of the book was of Seema's younger years. He talks about details and words in the narrative that he carried forward in other scenes, that allowed him to create the cadence that the book is filled to the brim with. "That kind of paying attention helped me carry it to other aspects of the novel, like the cooking scene where Nafeesa and Tahera cook the biriyani," he told us. Even the political scenes are rife with details, like Bill — Seema's ex-husband — watching Obama win the election. It was important to him to bring to life these details. Poetry does this in a different way and hence the inclusion of poetry in his novel. "Being able to write the scenes this way allowed me to bring in other layers which are difficult to bring in prose. Poetry has these layers that prose is limited by," he added.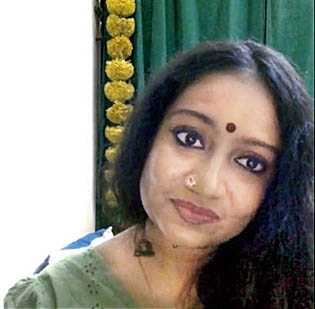 Sharanya Manivannan
PHILOSOPHY IN THE STORY
Life and death were perhaps the very first themes that the author had imagined for this book. There was a baby being born and a mother was dying. From the very inception of the novel, life and death seem to be at the core of the story. The book thus became a series of moments captured in the journey in between life and death. "Then the question becomes why do we live? What is the purpose of life? This journey thus felt crucial to the novel," he said. It was important for him to deal with that in his own life as he put to bed his career in computer science –– something he had built a major part of his life around.
He also referred to the various texts in our lives that we keep referring and returning to throughout our lives –– religious, political, prose, poetry and more. "These are texts that inform our lives and we end up taking from them to enrich our lives," he said. Using them as "means of making meaning", he tried to show the colours of our lives. Our interpretation of a text is also largely ruled by our baggage that colour our understanding of a text. He tried to weave together these different understandings into something concrete, just like we do with our understanding of life.
Enriching and fulfilling Radiant Fugitives provides a look at life that we have perhaps read about but never really experienced or immersed ourselves in. A seminal piece of work playing at the intersections of life, this book is a must-read for this season.