Pawar play and the Maharashtra political chessboard
The inside story of how the Shiv Sena, NCP and the Congress came together to form the government in Maharashtra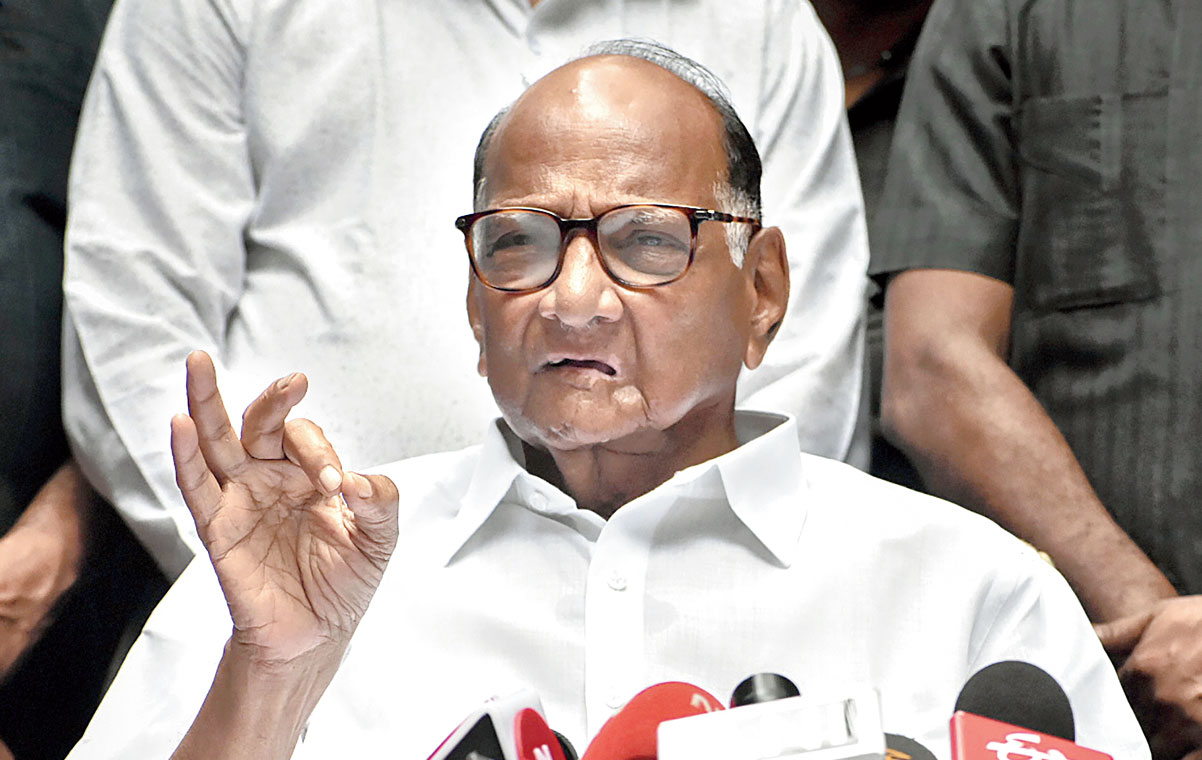 ---
---
It's possibly the greatest realignment that has taken place in Indian politics in the last two decades – and it's one that nobody saw coming. Few political observers could have imagined that the Shiv Sena, the NCP and the Congress Party would get together in the tense days after the Maharashtra state elections and form a trio that would keep the BJP out of power. But that's precisely the grouping that came together after weeks of intense political maneuvering, masterminded by Sharad Pawar. The inside story has been recounted in 35 Days: How Politics in Maharashtra Changed Forever in 2019. An excerpt:
The big news on the morning of 20 November 2019 was the forthcoming meeting between NCP chief Sharad Pawar and Prime Minister Narendra Modi in the chambers of Parliament that afternoon. The meeting was taking place at a time when talks between the Shiv Sena, the NCP and the Congress had greatly progressed to form the government in Maharashtra.
Considering the reputation of Sharad Pawar as being unpredictable, the meeting led to wide speculation…. It made the Shiv Sena especially anxious, which was relying on Pawar to form the government and had even withdrawn its sole minister in the NDA government at the Centre, trusting Pawar's words.
However, Pawar made it clear that his meeting with Modi was not to discuss Maharashtra but to seek the Central government's help to provide relief to deluge-affected farmers of Maharashtra. His clarification was seen with scepticism by political circles. The fact that PM Modi had praised Pawar just two days ago added fuel to the conjecture.
'Naturally Corrupt Party' Chief gets Padma Vibhushan
… Their (Modi and Pawar) relationship encompasses contradictory elements like respect, friendship, enmity and rivalry. Their relationship can be best described as a seesaw where at one time the 'friendship' part is up and then 'enmity' gets elevated.
In 2014, while campaigning for Lok Sabha and Vidhan Sabha elections, Modi aggressively targeted Sharad Pawar and his nephew Ajit Pawar… He also ridiculed the NCP by calling it the 'Naturally Corrupt Party'.
However, the same Modi… later gave an impression that Pawar was his political guru… Modi said, 'I speak to Pawar twice or thrice in a month and discuss national issues with him. Sharad Pawar has an experience of five decades in public life and we should take advantage of it.'…
In 2017, Pawar was awarded the Padma Vibhushan, which is India's second highest civilian honour, on the recommendation of the Modi government. That seems to have been the last show of a positive relationship between the two.
In February 2019, after the Balakot air strikes… Sharad Pawar criticized Modi for taking political advantage of the air strikes. Later in the year, Modi, during Lok Sabha and Vidhan Sabha elections campaigning along with Devendra Fadnavis, once again began targeting Pawar. This time they damaged Pawar to such an extent that questions were raised over the survival of the NCP. Many stalwarts of the party were poached by the BJP.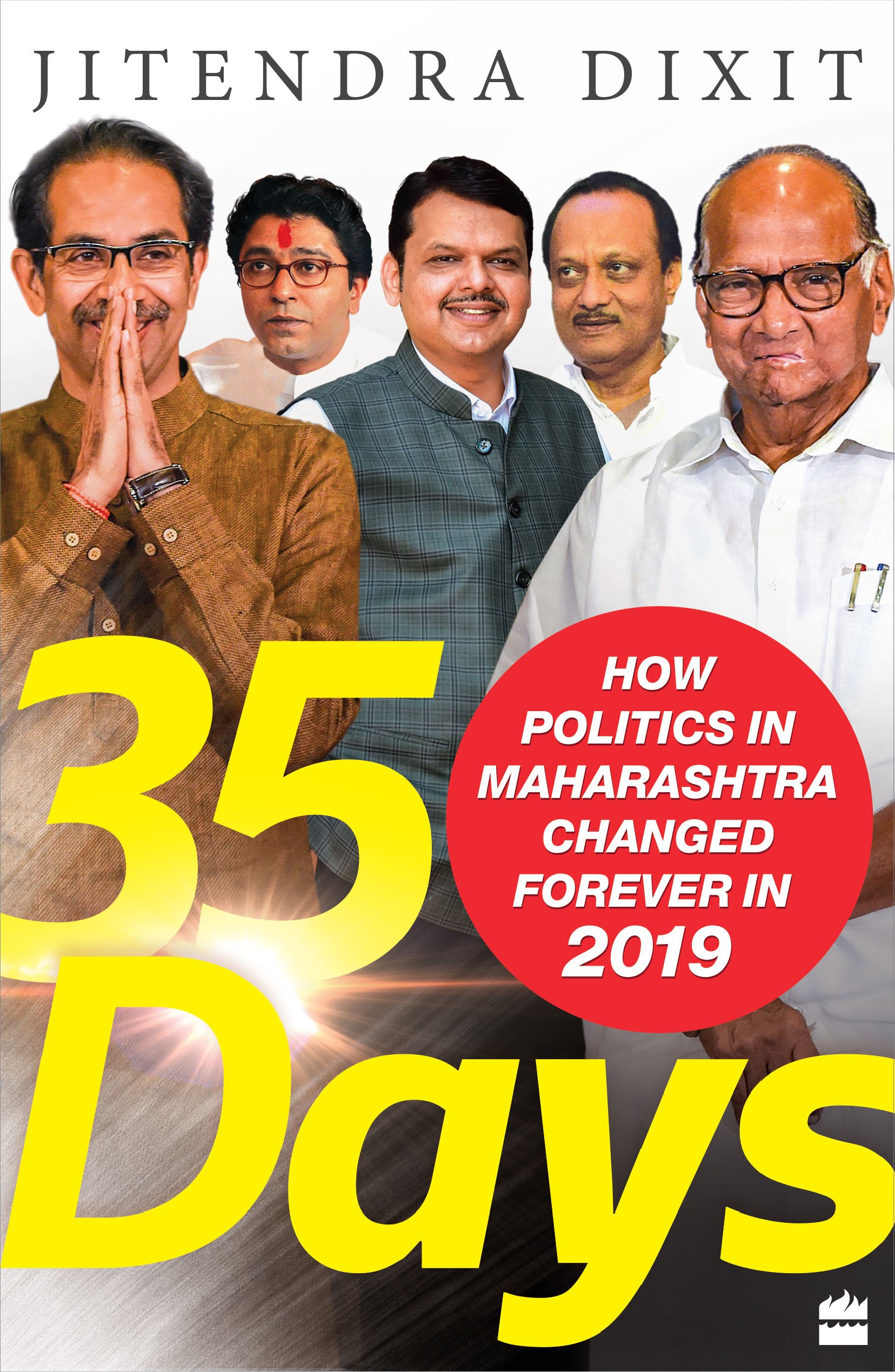 Meeting the Frenemy
While various theories were being floated in political corridors, on 20 November 2019 at 12.30 p.m. Sharad Pawar walked into Modi's chamber in Parliament. During a meeting that lasted forty minutes, Pawar briefed him about the plight of farmers in Maharashtra. He told Modi that the Central government's assistance was crucial because of President's rule in Maharashtra. He also handed a formal letter to Modi on behalf of his party.
As Pawar was about to leave, Modi requested him to wait and told him, 'I will be happy if we work together.'
Pawar replied, 'We have good personal relations and it will remain that way but from [a] political perspective working with you is not possible.'
Modi countered, 'Why not? On many issues we have the same opinion. We should come together and work for the nation. I wish to work with experienced people like you.'
But Pawar would not budge. 'In spite of sitting in the Opposition I will not oppose you just for the sake of opposition,' he said. 'My co-operation will be always there on issues of national interest … but working together is not possible. I run a small party. I have given a direction to my people and I can't deviate from it.'
This conversation with Modi was concealed by Pawar that day….
The Stalemate
Pawar eventually spoke about this meeting days later, in an interview to Marathi news channel ABP Majha. He also shared that there was an offer to make Supriya Sule a union minister, in return for Pawar supporting a BJP-led government in Maharashtra.
Why did Pawar reject Modi's offer?...
This author feels that Pawar's assessment was that forming a government with the BJP would be disadvantageous for the NCP. The BJP would have dominated all decisions and policies of the government. BJP President Amit Shah and PM Modi would have called the shots from Delhi. On the contrary, if a Shiv Sena-led government was formed with the NCP's support, Pawar would become kingmaker and the remote control of the government would remain in his hands. The scenario would be similar to 1995, when Shiv Sena's Manohar Joshi became CM, but the remote control of the government was at Matoshree in the hands of Bal Thackeray.
Secondly, talks of government formation with Shiv Sena and Congress had progressed to such a level that now it seemed inappropriate to switch tracks. Thirdly and most importantly, the political experiment in Maharashtra could become a model for national politics and other states to unite against the BJP and fight its ascendancy. Pawar would be playing a pivotal role in such a scenario.
Excerpted from 35 Days by Jitendra Dixit, with permission from HarperCollins India