I Am the People: Reflections on Popular Sovereignty Today
By Partha Chatterjee,
Permanent Black/ Ashoka University
This volume, marked by theoretical richness and an unerring, inquisitive eye, explores — through the framework of populism — such pertinent questions as the rise of rabid nationalism around the world that has brought in its wake a shrill anti-migrant, anti-minority rhetoric.
Singing Gandhi's India: Music and Sonic Nationalism
By Lakshmi Subramanian,
Roli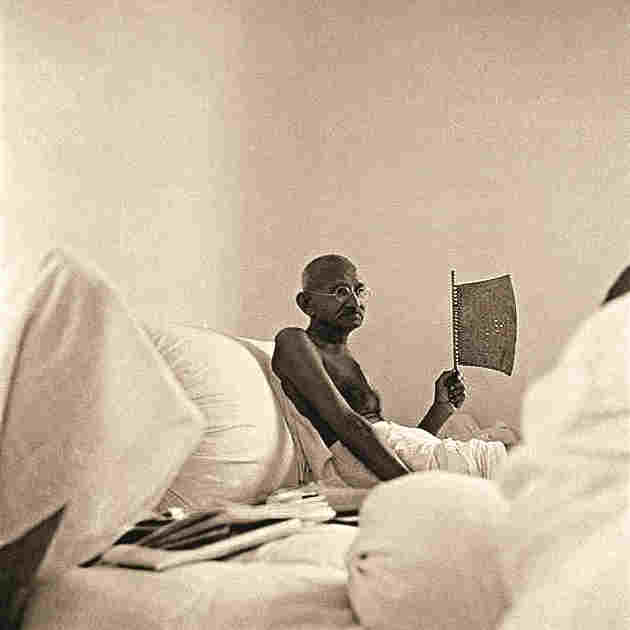 Mahatma Gandhi at Birla House, Bombay, 1940. Kanu Gandhi/ Scanned from the book, Kanu Gandhi's Mahatma
In this fascinating study of M.K. Gandhi's engagement with music — a rarely discussed aspect of the great man's life — Lakshmi Subramanian brings to life the Mahatma's contention that music for aesthetic pleasure should be jettisoned for music that has a higher spiritual and political goal.

Sixteen Stormy Days: The Story of the First Amendment to the Constitution of India
By Tripurdaman Singh,
Vintage
Is the line separating Jawaharlal Nehru and Narendra Modi inviolable? Tripurdaman Singh should be credited for pursuing a complex line of thought, which argues that historical conditions and political circumstances have blurred the border between the icon of liberalism and the poster-boy of shrill nationalism.
Desiring India: Representations through British and French Eyes, 1584-1857
Edited by Niranjan Goswami,
Jadavpur University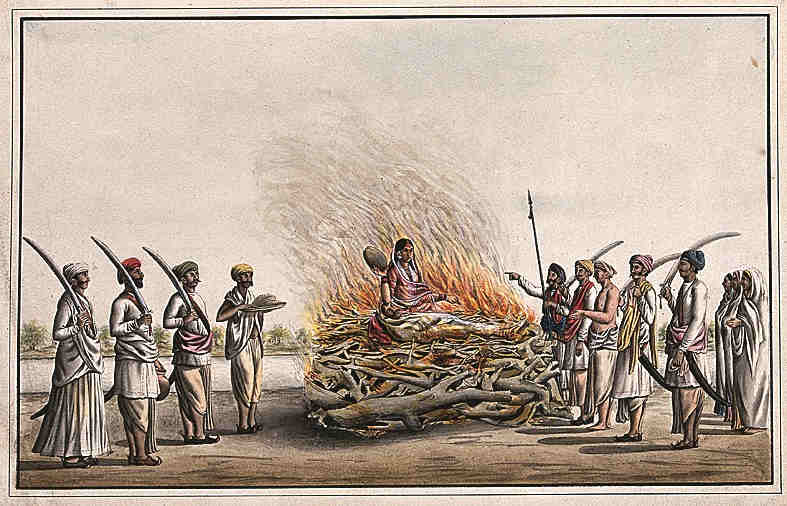 A company painting depicting the ritual of Sati. Wikimedia Commons
By bringing together enchanting but distinct accounts of merchants, travellers, officials and intellectuals, the collection reminds us of the many Wests that congregated in the Orient and constructed the Oriental.
Mobilizing the Marginalized: Ethnic Parties Without Ethnic Movements
By Amit Ahuja,
Oxford
Armed with substantial research and possessing intellectual energy to challenge conventional wisdom, Amit Ahuja provides a convincing counterpoint to fallacious understandings of the layered relationship between self-assertion movements and ethnic electoral mobilization.

Sebastian & Sons: A Brief History of Mrdangam Makers
By T.M. Krishna,
Context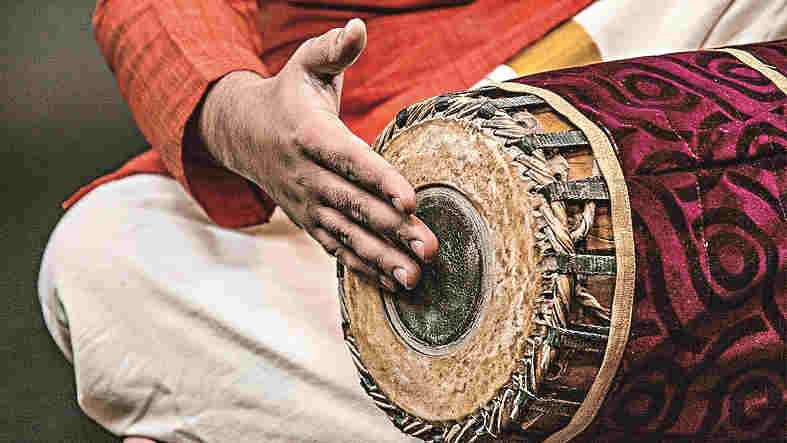 Mrdangam. Shutterstock
This marvellously evocative work by one of India's finest exponents of classical music is not only an honest attempt to locate his own privileged position in a stratified musical ecosystem but also a richly documented literary effort to identify the nameless, faceless makers of a percussion instrument that is integral to Carnatic music.

The Double X Economy
By Linda Scott,
Faber & Faber
This incisive commentary on patriarchy traces its inception to pre-capitalist modes of production, predating private property and settled cultivation, enveloping warrior, nomadic, foraging and Paleolithic communities in its toxic embrace.

The Lost Art of Scripture: Rescuing the Sacred Texts
By Karen Armstrong,
Random House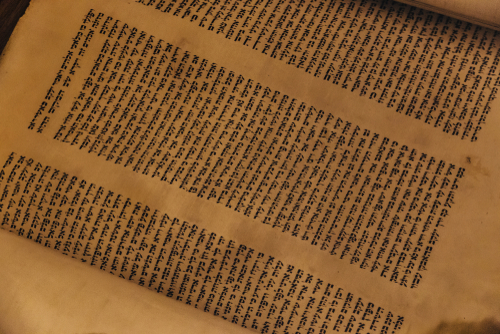 Handwritten Torah scroll. Shutterstock
Scriptural texts, Karen Armstrong argues refreshingly, are 'works in progress' whose messages need to be revisited, reinterpreted and revised in order to keep them relevant. The growing distance between sacred books and their public consumption could be attributed to their prescriptive nature. Armstrong says that the original purpose of scriptures must be retrieved for these texts to be able to speak to us today.

1971: A People's History from Bangladesh, Pakistan and India
By Anam Zakaria,
Penguin
Focusing on the interplay between memory and amnesia, Anam Zakaria posits that a single momentous event can lend itself to competing narratives.

The Address Book: What Street Addresses Reveal about Identity, Race, Wealth and Power
By Deirdre Mask,
Profile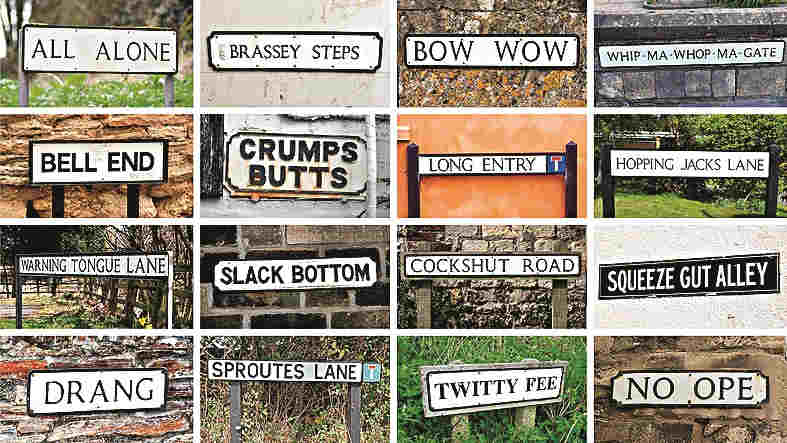 A collection of Street Addresses. The Telegraph
This compelling collection of micro-histories liberates street addresses from their mundane, functional role and imagines them to be revelatory municipal tool kits that lay bare some of the fundamental questions and inequities that confront modern life and social organization.

I Could Not Be Hindu: The Story of a Dalit in The RSS
By Bhanwar Meghwanshi,
Navayana
This personal narrative shows that in spite of the political resurgence of Hindutva among the oppressed castes, Hindu nationalism retains its inherent exclusionary character.

Uncivil City: Ecology, Equity and the Commons in Delhi
By Amita Baviskar,
Sage and Yoda
Amita Baviskar's book challenges the embedded elitism in Delhi's urban environmentalism, proposing to reimagine environment as an interconnected mesh that should include wetlands, streets and the greens.

Vernacular Medicine in Colonial India: Family, Market and Homoeopathy
By Shinjini Das,
Cambridge
A valuable addition to the scholarship on the colonial history of the interactions between Western and South Asian medical systems, this volume could serve as a model to augment research into newer, relevant areas.

Rummage: A History of the Things we have reused, recycled and refused to let go
By Emily Cockayne,
Profile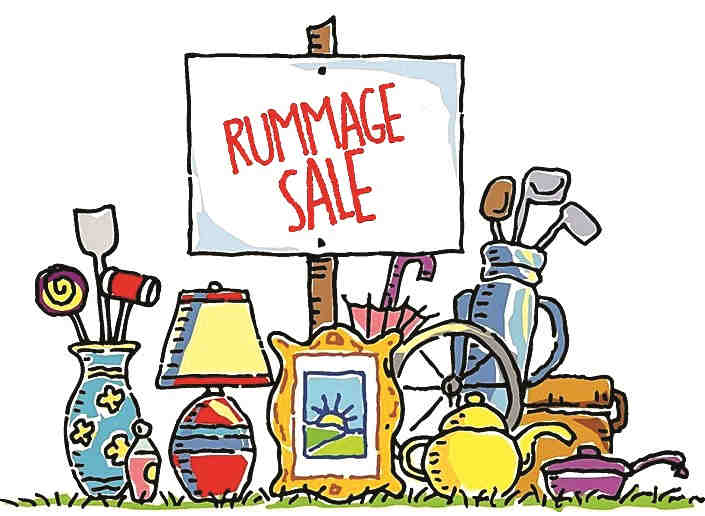 An artist's impression of a Rummage Sale. Pinterest
Expanding the cultural and geographical arcs of recycling, Emily Cockayne's book says that the planet's future may depend on the magic of jugaad.