Neither pulp nor fiction
In the book, Tarantino makes fun of others, in films or outside them, sometimes in an underlying, serious sort of way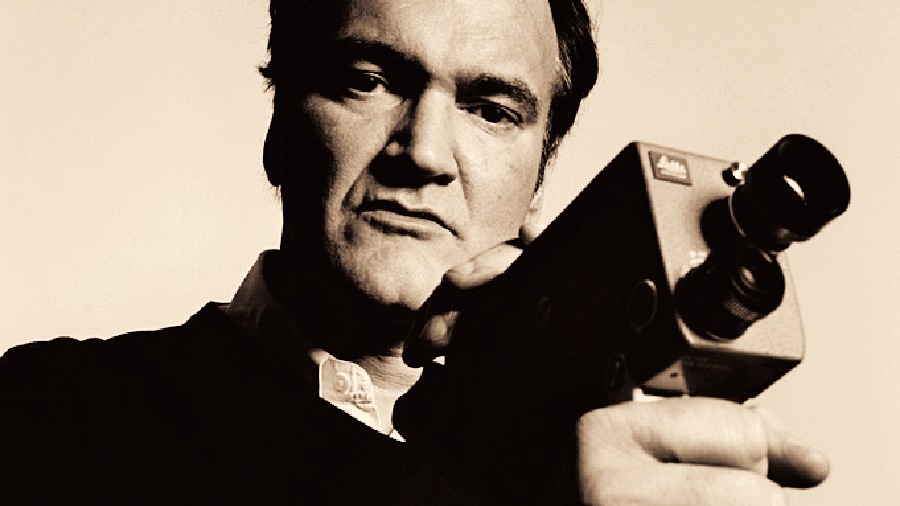 ---
Published 10.03.23, 06:52 AM
|
---
Book: Cinema Speculation 
Author: Quentin Tarantino
Publisher: Weidenfeld & Nicolson
Price: ₹899
Quentin Tarantino's fingers move, like his films, fast and furious. He writes like, well, what he is, a Yankee; only this Yankee is someone special. He is interesting, after a unique fashion. A high priest of contemporary kitsch, he appears to have been inspired by a range or combination of forces, including Italian spaghetti westerns and Japanese samurai epics. This, his second book after Once Upon a Time in Hollywood, is racy, opinionated, at times ruminative, and is not all praise for Hollywood even though his artistic and intellectual self owes not a little to that aggressive, overpowering institution.
Arguably, the best or second-best thing about this part-autobiographical book is the first twenty-six pages where Tarantino remembers "Little Q Watching Big Movies" in the company of his mother and stepfather, or his mother and a succession of black men she dated. It would seem that 'Little Q' was visiting this or that theatre every day or every other day, frequently taking in a double-bill, meaning two features back to back. And all this, when he was just seven! He was, of course, a precocious, cinema-hungry kid, but most of the time he saw what he saw silently; his mother did not like the idea of him talking or scraping his feet while a movie was on. More importantly, there would be things in the films that he could not make sense of; hence the perplexed silence.
Cinema Speculation can be fun to read. Tarantino makes fun of others, in films or outside them, sometimes in an underlying, serious sort of way. But he also makes fun of himself, which is where the real fun lies. Let us have a look at the way he ends his 370-page book of recollections and film criticisms. The concluding chapter, "Floyd Footnote", is about a black man, a vagabond lover known to his mother, who saw films like a fanatic, somewhat like he did at the age of ten.
"So who exactly was this Floyd character I was referring to earlier? His name was Floyd Ray Wilson and he was a black man of about thirty-seven, who for about a year and a half in the late seventies lived in my house. He used to date my mom's best friend Jackie and he hung around in their circle. Years earlier, from time to time, he would visit the apartment my mom and I shared with her roommates Jackie and Lillian. And every time he came by it was exciting, because I thought Floyd was really cool and I could talk movies with hm. And since he was a hip guy who saw a lot of shit, he could keep up (at least compared to the adults I knew). He especially knew all the action movies and the Blaxploitation films. I remember when Jackie introduced us (I was ten), she said, 'Quentin, Floyd's who you should talk to about movies. He knows as much as you'."
Tarantino turned out to be 'cool' himself, clear-headed about his film priorities, and compassionate in a remembering sort of way about people who had once made his day. "By the time I walked up to that podium and accepted that little gold man (the Academy Award for best original screenplay for  Django Unchained), with Dustin Hoffman and Charlize Theron standing behind me, Floyd was long since dead. I don't know how he died, where he died, or where he's buried. But I do know that I should've thanked him."
And, on that note of thanksgiving, so uncharacteristic of the film industry, 'Big Q' brings down the curtain on himself.