Meet the Young Adult author Jennifer Niven
Her heartfelt books for are born from a place of authenticity and love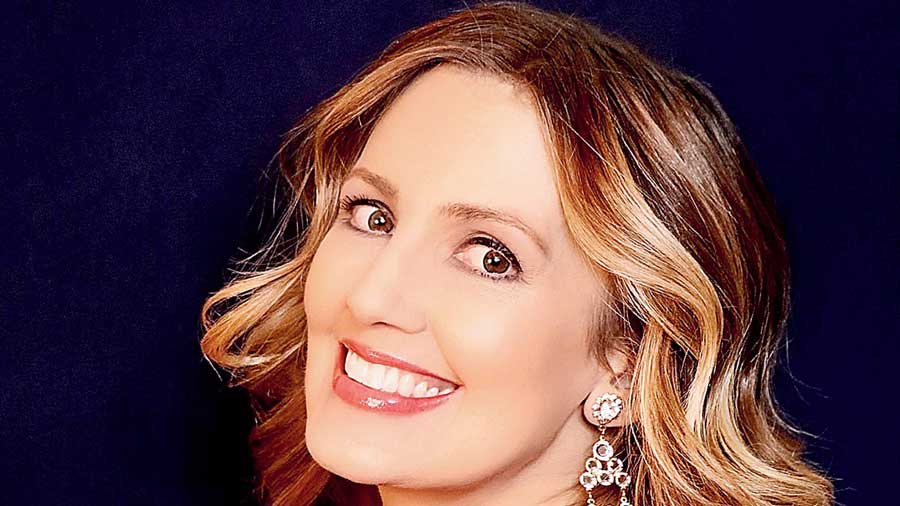 ---
Published 22.09.21, 10:43 PM
|
---
All The Bright Places created ripples in the Young Adult (YA) category films on Netflix, delving deep into the psyche of two teenagers, Theodore Finch and Violet Markey. The eponymous book was written by Jennifer Niven, a YA author who also happened to write the screenplay of the film. From the southern coast of Georgia, we connected with the author who has now co-authored another YA novel with David Levithan of Nick and Norah's Infinite Playlist fame (to name a few). Titled Take Me With You When You Go, this is a novel told through emails exchanged between younger brother Ezra and his older sister Bea who abandons her life one fine day without leaving any sign. The only thing she leaves behind in her abusive household is an email ID for her younger brother. Poignant and heartfelt, the quality of YA content in today's day and age makes us wish for similar ones in our formative years. And that also seems to be the driving force for Niven to write her books in the "most real and authentic manner possible". We delved deep into the co-writing process with Jennifer Niven and found out the most exciting format that could be shared between two successful authors to pen a book together! Excerpts….
Please tell us about your co-writing process with David Levithan.
I had mentioned on Twitter that I would most love to collaborate with David Levithan because readers always kept asking me who I would most like to collaborate with. Suddenly, he sent me a chapter out of the blue that said, 'Be careful what you wish for!'
He set a couple of rules that we were very firm about. That the entire plot shall never be discussed between us and the whole book will be written in email form. He would email as the brother Ezra while I would write as the older sister Bea who goes missing.
And because of the email form, in our characters, we were never in the same place at the same time, except for in the past. So it is easy to do it that way. I've never written a book like that before and it was a little intimidating at first, but David was very encouraging and he pushed me. As soon as I read a chapter from him, I would just write back, and it was such a great exercise. Sometimes as a writer, you can overthink things and let them get in your own way. I think a lot of the times along the way we surprised each other because we didn't know what was going to happen. I think it lent some authenticity to the feelings and surprise because we were surprised writing it.
While I understand this part of the inception, how did you arrive at Ezra and Bea? What kind of conversation led you to that point?
That's a great question. David says the character of Ezra just came from out of the blue. He was writing to a sister who had gone missing, leaving just an email id for him. He just wrote what was on his mind. I initially do a lot of character prep work and I get to my characters in and out before I start writing. But with Bea, all I knew was she was his older sister, two months shy of high school graduation and she just left, so I had to make her up as I went. They really came out of whichever mysterious places characters come from!
In this book and even in All the Bright Places you are dealing with topics that are considered difficult to address. What are the challenges and the joys of addressing difficult topics and that too, for this particular set of sensitive readers?
For me, the challenge is just to be as authentic, be as honest, be as responsible as possible. When I first wrote All the Bright Places, I was very intimidated by the fact that I was writing about these serious issues that teens go through, and I wanted to be as responsible as possible. I knew and loved a boy like Finch and was able to write about him. That too from Violet's perspective because that's what I knew. I also think it's empowering to show the books to experts in the fields or issues or subjects that you are dealing with because you obviously want to make sure it reads as authentic as possible. The joy is immeasurable because I have heard from readers who tell me that I saved their lives, particularly All The Bright Places.
People are also saying similar things about Take Me With You…. We have allowed them to see themselves on the page and let them know that they are not alone in feeling what they are and that they deserve love and they are enough. I can't express how gratifying it is to hear.
How do you stay abreast with a generation that is evolving so fast?
Social media is such a gift in that way. Because we get to be in touch with our readers in a way that authors just couldn't be years ago. That really helps. I also think there are many things that are universal, even though these generations are evolving so quickly. There are certain universal feelings that I had as a teen years ago, that David has had as a teen. Anyone who writes for YA is able to tap into those feelings of wanting to be loved and wanting to fit in and wanting to belong and wanting to be seen.
Do you think it is imperative for fiction to be socially responsible?
I believe that if you are dealing with real-life issues, like teen suicide, depression, loss, abuse, or anything that teens are going through, I feel like you have an extra responsibility to get it right on the page to be as honest and responsible as possible. However, I do feel like some fiction is just fiction. I mean look at Charlie and the Chocolate Factory and Alice's Adventures in Wonderland.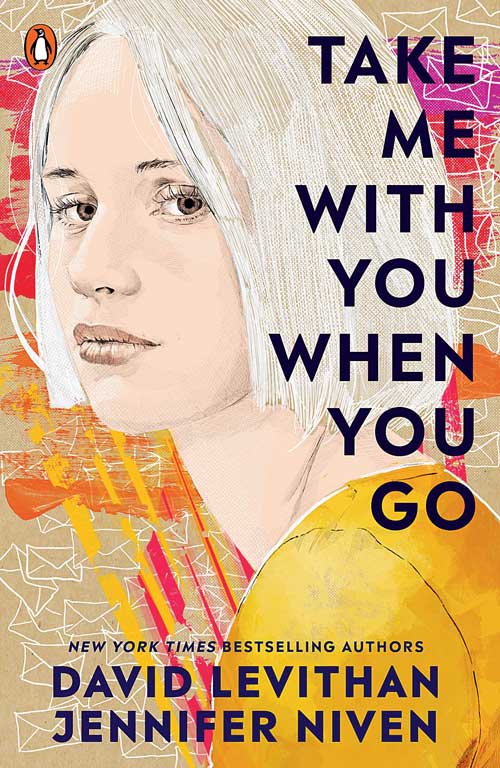 Tell us about your involvement with cinematic adaptations of your books?
I've been very fortunate so far to be involved with All the Bright Places –– I wrote the script, was involved in casting, I was able to be on set and I was involved in certain key decisions. I feel very fortunate with Holding Up The Universe as well, as I am again writing the script. Breathless is also to be adapted but I'm not writing the script, because I was already committed to holding up the universe, but I am involved in the story and the consulting and so I feel hugely grateful and it feels like a dream come true. I've never written my books thinking this will be made into a film, but to see your characters come to life, to hear real living people say the lines that you have written is just the most incredible thing!
Have you heard from your readers in India?
Yes! My goodness, I love my Indian readers, and they are so passionate and so beautiful. I can't tell you how grateful I am. I mean, I always say my readers are my bright, my brightest places. And that is so genuine and so true. I just wish that I could go in person and meet my Indian readers. And I hope I will be able to one day. I'm so incredibly grateful for all the love and support. The content that I see coming from them is amazing. It's so inspiring.

What next? What are you working on now?
I'm at work on my next solo Young Adult book, which I'm very excited about. All I can say is it's a slightly different direction for me and there's a bit more mystery in it. But it'll still be recognisable as a Jennifer Niven book.