Look back in wonder
The book is a collection of short essays and impressions that give the readers a glimpse into the writer's life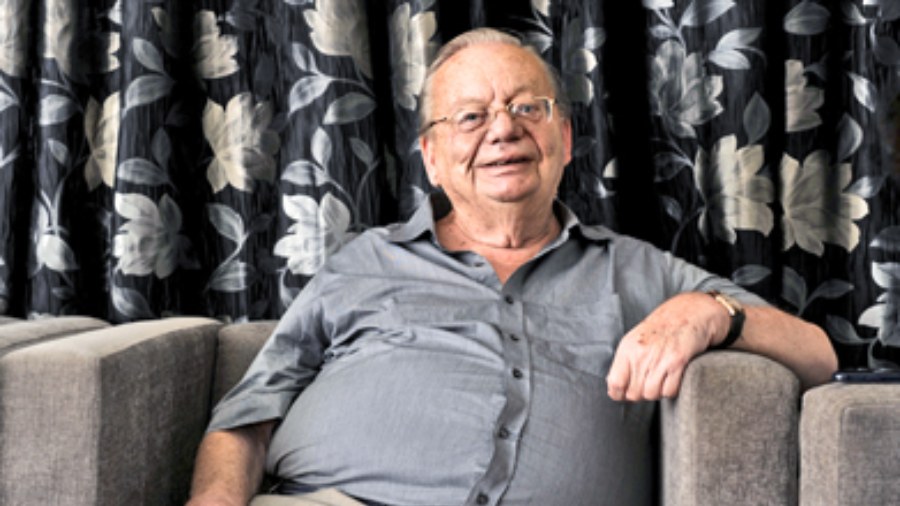 ---
Published 03.06.22, 03:15 AM
|
---
Book: Letters to my father
Author: Ruskin Bond
Publisher: Rupa
Price: Rs 195
Unlike what the title of the anthology might suggest, Letters to my Father is not entirely a collection of letters,  even though it opens with the last letter ever written by Aubrey Alexander Bond to his young son in 1944. The book is a collection of short essays and impressions that give the readers a glimpse into the writer's life and mind at various stages of its development. It does not follow the chronological pattern of narration, as in Lone Fox Dancing, nor does it employ the looser, yet identifiable, structure of a memoir. Rather, the essays move between, and touch upon, various points of memory, especially the memory of various people and different h o m e s — scattered all over northern and western India, from Jamnagar to Kasauli to Landour.
The readers are bound to meet characters they have met before in Bond's non-fictional works and identify character traits taken from real-life acquaintances woven into fictional flesh-blood in his stories and novels. The familiar landscape from Bond's fiction is present in the essays; so is the all-pervading sense of a lonely childhood dominated by contradictory emotions like the haunting memories of a father whose untimely death left the young schoolboy desolate; the longing felt for an absent mother; and vivid moments of childish joy, like when a pair of owlets made their nest in Bond's grandparent's garden and their distrust of men forced Bond's grandfather to dress like a woman in order to feed them.
The almost-total absence of dates from the essays and vignettes (although the period/decade might be inferred from references to the author's age or the passage of time) suffuses the whole collection with a nebulous glow, the glow of nostalgia and memory that refuses to follow a chronological pattern. As usual, Bond's vivid and lucid prose makes the personality and the people come alive. A couple of typographical errors could have been edited out, but those in no way detract from the merit of the book.
In the course of the book, Bond writes that "The kindest people are often those who have come through testing personal tragedies." It is the generosity of spirit in the face of adversities that shines through the book.