A liberating gaze
Kit Heyam's book is divided into six chapters that traverse West Africa, Europe, North America and South Asia, challenging gender norms in all their fragility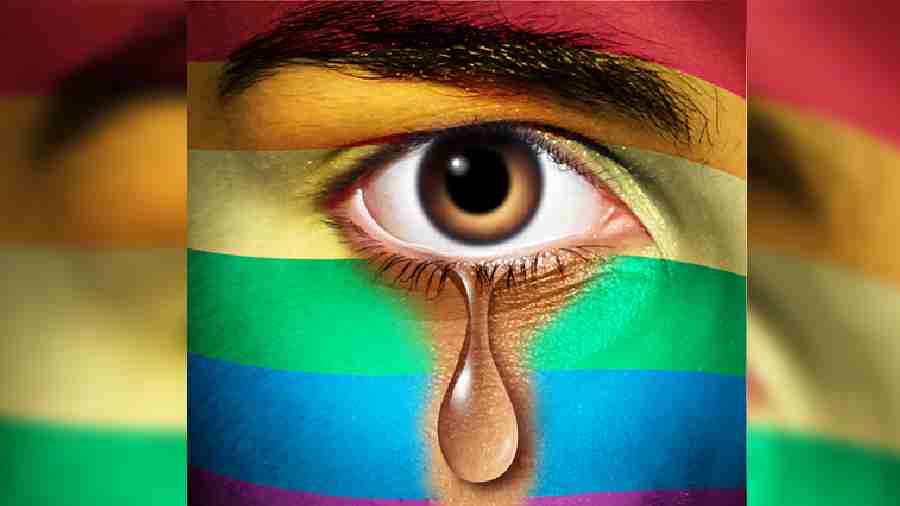 ---
Published 14.10.22, 04:11 AM
|
---
Book: Before we were trans: A new history of gender
Author: Kit Heyam
Publisher: Seal
Price: $29.54
Contemporary societies have often preyed on trans anxieties by arguing on the 'newness' of trans people, thereby negating their 'realness' by default. The first book by the Leeds-based trans awareness trainer, heritage practitioner, writer and academic, Kit Heyam,  The Reputation of Edward III, 1305-1697: A Literary Transformation of History,  provided an important account on how the fourteenth-century English king acquired his queer reputation. Before We Were Trans: A New History of Gender is a significant intervention in its articulation of a trans history that refuses to conform to a centred trans narrative recapitulated in popular discourse and contemporary media.  Beginning with a reassuring dedication of "Love and solidarity to everyone who's ever felt alone in their experience of their gender," Heyam insists on "the messy reality of trans life today" that does not abide by the narrow standards of coherence and validity.
Reaching beyond the exhausting hype of social media amplifications, Heyam looks into a trans narrative that is inclusive of fluidity, non-binary identities, play, external motivations, ambiguity and proposes the use of the "language of community". A powerful and achingly sensitive Author's Note on "Writing trans history differently" creates a space for care and ethics within complex, gendered narratives in the use of pronouns and archival and literary sources and the process of treating the past with respect.  The book is divided into six chapters that traverse West Africa, Europe, North America and South Asia, challenging gender norms in all their fragility. With radical assertions from trans persons as chapter names, Heyam offers a rich, complex narrative of modern trans realities.
Chapter 1, titled "The majesty of Him my daughter", narrates the stories of Njinga Mbande, the sovereign of seventeenth-century Angola, and of Ahebi Ugbabe, who became chief of Igalaland, a nation in modern-day Nigeria in the early decades of the twentieth century. Assigned female at birth, both rulers would disrupt gender in their own lifetime and provide insights into the varied intersections between gender and social role interconnected with patriarchy and systemic misogyny.
Chapter 2 continues the conversation through a lucid discussion on fashion and trans panic in early modern Europe where "gender-nonconforming dress provides us with a potentially rich seam of trans history". Aptly called "I took especial pleasure in masquerade costumes", Chapter 3 provides an understanding of theatrical gender nonconformity in wartime internment camps during the "Great War" in Europe.
Chapter 4, titled "A feminine soul confined by a masculine body", discusses the role of the 'Wakashu' in Tokugawa Japan that dismantles notions of 'gay' and 'trans' as clearly separate categories. Further, the chapter explores the queer experiences of people like the Tuways beginning in seventh-century Medina. In both instances, one builds a space on the margins for queer sexual and gendered experiences.
From Thomas(ine) Hall in seventeenth-century Warraskoyack to Sara Taylor's 2016 novel,  The Lauras, Chapter 5 delves into an understanding of the relationship between deviant bodies and gendered experiences that "may be the root of so much oppression, but can also be a powerful source of joy".
The sixth and final chapter titled "Because of the manifestation of Spirit" unravels tales of gender, spirituality and survival through the Two-Spirit people among First Nations communities and hijras in India. While the readings from the communities and the inherent historical subjectivities could have been more nuanced, the chapter does highlight the imperative necessity of challenging Western categorisation as well as binary understandings of gender. 
Before We Were Trans creates space to be trans in more ways. It goes beyond the imposter syndrome that society has imposed upon trans people such that transphobic voices can be resisted by amplifying trans voices and making trans people visible through history.  In the thoughtful Epilogue and Acknowledgments, Kit Heyam posits a trans gaze as a productive historiographical tool. In the times that we live in, such a gaze is productive of solidarity and care. It ushers in newer and more trans-affirming, anti-racist, liberating ways of doing history.