Intriguing dedications to tempt bibliophiles to pick up books
A list of some hilarious, witty, heart-touching and unique dedications that caught our eye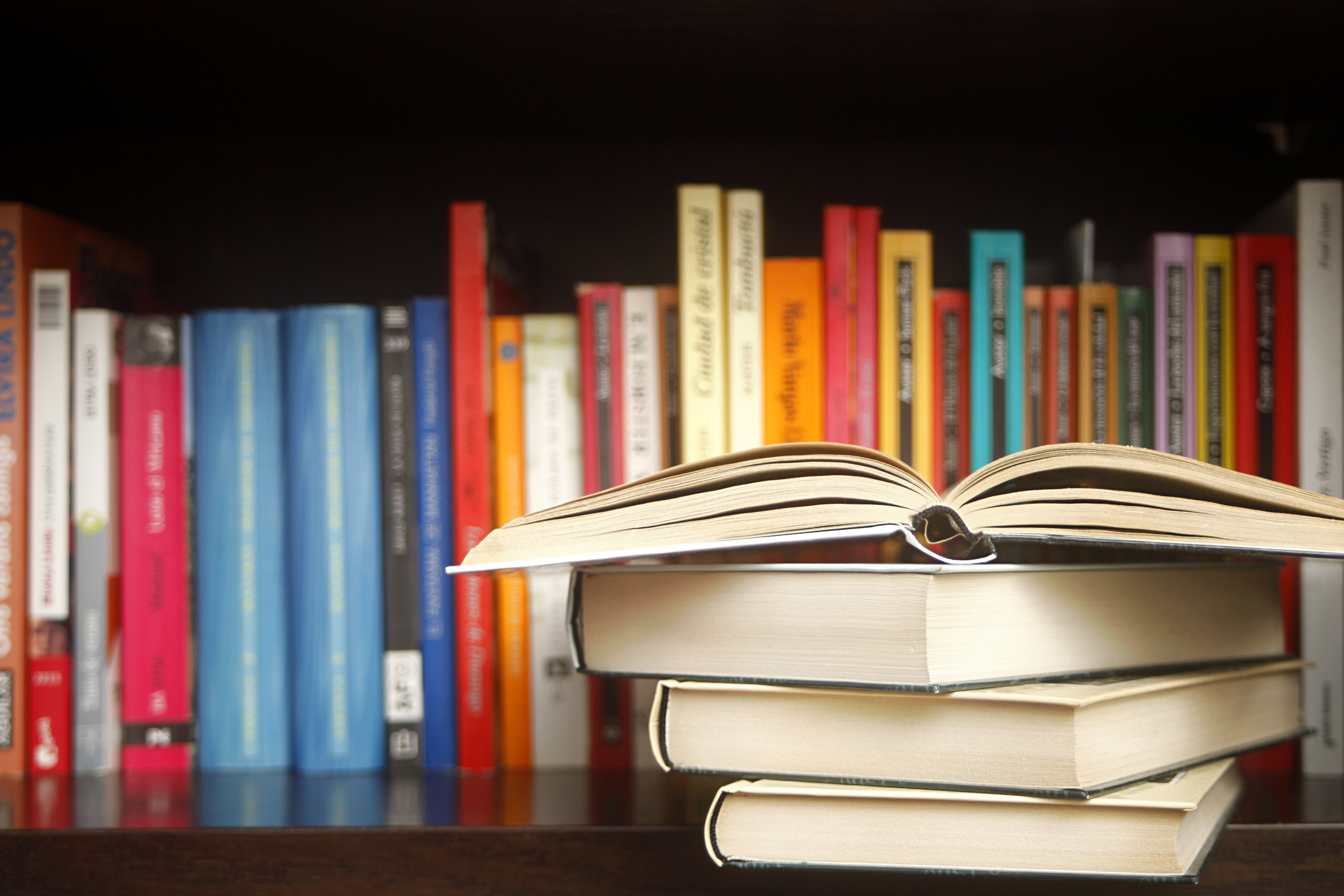 Sometimes it is the dedication that could convince a bibliophile to pick up a certain book
iStock
---
Published 21.05.20, 05:05 PM
|
---
Book dedication was a concept in vogue in 18th century England when the idea of 'patronage' enticed the writing community. Authors wrote dedications in their books praising their patrons in order to earn money. Those who didn't enjoy the luxury of patronage dedicated it to a respectable personality of the high society with similar motives. However, writing dedications is not just an 18th-century concept, it existed since the classical age. In fact, Shakespeare's dedication of his sonnets to a certain W.H. has been under much scrutiny. Even when norms changed and publishers started remunerating authors, the concept of writing dedications still prevailed. But sometimes for some authors, dedications are not merely a 'thank you' note. They are creatively worded. There are many reasons why people pick up the books they do. For some it is the cover, author, or title while for many others it is the blurb. And sometimes it is the dedication that could convince a bibliophile to pick up a certain book. Here are some hilarious, witty, heart-touching and unique dedications that caught our eye.
by Jen Campbell
"time machines
spaceships
story-makers
secret-keepers
dragon-tamers
dream-catchers
fact-finders
& safe places.
(this book is for those who know this to be true)"
Much like the book that is a pure delight for bibliophiles, this informational history of extraordinary bookshops has a dedication that reminds us of kinds of treasures that can be found in a bookshop alone. Bibliophiles can relate to these words and know about such magical experiences that only a bookshop could reveal to them.
Psychos: A White Girl Problems Book
by Babe Walker
"To the strongest person I know, me"
The dedication in Psychos is something we should probably remind ourselves often. There are so many things we go through and so much we overcome with or without the help of others. We show our gratitude to them but often forget to pat our back for being a strong person sailing through the storm. The tale of a shopaholic's tumultuous world infused with entertainment may or may not be appealing to all but the dedication serves as a gentle reminder of self-love.
The Ministry of Utmost Happiness
by Arundhati Roy
"To the unconsoled"
While this was her most awaited book, Roy doesn't need a dedication to catch the attention of her readers. However, the laconic dedication in this particular book allows the reader to connect instantly and adds to the intrigue of turning its pages to know the "shattered story" that awaits.
by Shannon Hale
"For Colin Firth — You're a really great guy, but I'm married, so I think we should just be friends"
'Hilarious' and 'tragic' are probably the best words to describe this book dedication by Hale in her work of fiction where the protagonist Jane Hayes's mind is gripped by Jane Austen's Pride and Prejudice character Mr. Darcy played by Colin Firth in the BBC series. Who would have thought that even Colin Firth could get a membership to the friendzone club! Indeed a pity!
by Matthew Klein
"For Mom (Just skip over the sex scenes, please)"
Matthew Klein's dedication in his thriller novel got us almost ROFL. It reminds us of the times when we want to share a story with our parents but conveniently skip the parts that would make the conversation awkward. What better than to tell it frankly at the start! Some could also consider it a subtle hint for what awaits the readers and a display of strategic marketing too.
Harry Potter and the Deathly Hallows
by J.K. Rowling
"The dedication of this book is split seven ways: to Neil, to Jessica, to David, to Kenzie, to Di, to Anne, and to you if you have stuck with Harry until the very end"
After successfully transporting us to the magical world of witchcraft and wizardry through her six books, Rowling in the seventh book dedicates it to the readers as well. And it sure triggered the emotional sentiments for all Potterheads. Yes, we did stay with Harry "until the very end" as all his loved ones did.
by Cassandra Clare
"For my father, who is not evil. Well, maybe a little bit"
In the sequel to Cassandra Clare's City of Bones, the author dedicates the novel to her father, where she explores the underworld of New York City and deals with aspects of love and power. Even before we delved into the novel, the dedication was compelling enough to pick up the book. Funny and savage, straight from the heart would perhaps be the right way to describe it.
by Charles Bukowski
"This is presented as a work of fiction and dedicated to nobody"
Bukowski's dedication page in his first novel published in 1971 is a sheer example of the author not giving a damn about traditional norms. He straightforwardly rejects the idea of dedicating a piece of written work and does it so insouciantly that it is bound to draw the reader's attention.
The Adventures of Huckleberry Finn
by Mark Twain
"Persons attempting to find a motive in this narrative will be prosecuted; persons attempting to find a moral in it will be banished; persons attempting to find a plot in it will be shot. BY ORDER OF THE AUTHOR, Per G.G., Chief of Ordnance"
Mark Twain's adventure tale is loved by children and adults alike. Written under the title 'Notice', it is more of a warning than a dedication, however, dedicated to the readers. It is indeed an important reminder to all readers. Worded in a humorous tone, it is bound to evoke laughter accompanied by a sad realisation. We often get so engrossed in analysing literature that we tend to forget to simply enjoy the reading process. Perhaps it is truly important sometimes to just enjoy reading a story rather than trying to critically analyse it with literary tools.
by E.E. Cummings
"No Thanks
To
Farrar & Rinehart
Simon & Schuster
Coward-McCann
Limited Editions
Harcourt, Brace
Random House
Equinox Press
Smith & Hass
Viking Press
Knopf
Dutton
Harper's
Scribner's
Covici-Friede"
In his 1935 poetry collection E.E. Cummings dedicated his book to the 14 publishing houses that denied publishing it. He finally published the book with the help of his mother. The dedication is in itself an encouraging story of perseverance, courage, and relentless zeal. The way Cummings charts down the names of the publishers shows that rejections could always be the stepping stones towards success if one is not deterred by obstructions.
by P.G. Wodehouse
"To my daughter Leonora without whose never-failing sympathy and encouragement this book would have been finished in half the time."
The king of humour unfailingly expresses a hilarious thought in the dedication of this book in just one line that probably many authors could relate to with respect to their own families. Known to the world for his wit, Wodehouse's dedication in this book, which is a part of the collection of nine short golf stories, is no exception.
The Chronicles of Narnia: The Lion, the Witch and the Wardrobe 
by C.S. Lewis
"To Lucy Barfield
My Dear Lucy,
I wrote this story for you, but when I began it I had not realized that girls grow quicker than books. As a result you are already too old for fairy tales, and by the time it is printed and bound you will be older still. But someday you will be old enough to start reading fairy tales again. You can then take it down from some upper shelf, dust it, and tell me what you think of it. I shall probably be too deaf to hear, and too old to understand, a word you say, but I shall still be your affectionate Godfather,
C.S. Lewis"
C.S. Lewis always takes us far away from the mundane with the tales he weaves. The master of a tale-weaver that he is, his dedication to his Godchild in this book reminds us of that unspecified time when we gradually start putting away our fairy tales thinking we are too grown-up for them. However, he convinces us with his words that the magic of fairy tales will sure tempt us back to where we all started 'once upon a time'. Simple yet emotive, the dedication tells a story in itself even before one starts turning the pages of the book.
by Bruce Eric Kaplan
"This book is for my parents, who tried"
This memoir that intricately deals with the author's childhood and his relationship with his family and friends as a child, is not only a moving story but is also well-loved for its illustrations. However, the precise, candid and relatable dedication served with a pinch of humour, touched us.