Green bonds
Through the eyes of Akshu, the author provides an intimate view of the complicated relationship that forest-dwellers share with Buxa's beasts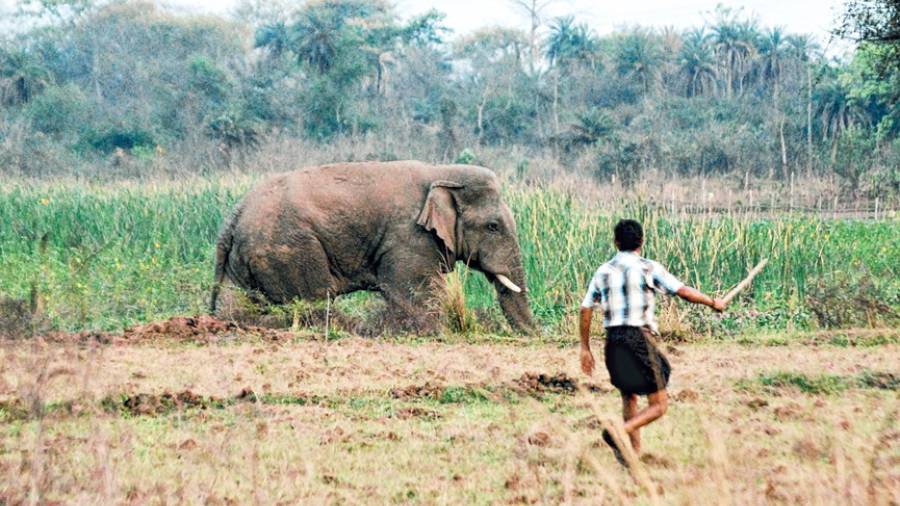 ---
Published 27.05.22, 02:39 AM
|
---
Book: What's Left Of The Jungle: A Conservation Story
Author: Nitin Sekar
Publisher: Bloomsbury
Price: Rs. 799
A 2010 Government of India task force report claimed that more than 400 labourers and cultivators lose their lives to Asian elephants each year and that 100 tuskers get killed in retaliation.  Nitin Sekar picks up the strands of this conflict and weaves an endearing tale around it — one of survival and negotiations between the two species that unfolds over five decades, thereby attempting to answer the question raised in the title of the book. 
In 2010, Sekar, an American doctoral student, arrives in Madhubangaon, a village inside the Buxa Tiger Reserve in North Bengal, and begins a field study to examine the place of Buxa's elephants in its ecosystem.  Sekar's efforts to propose an "equitable model of conservation" lead to the gradual realisation of the impossibility of escaping the "tragedy of commons" — human activities have depleted Buxa's resources as well as its wildlife.
However, another story runs parallel to this: that of the bid of Akshu Atri and his family  to survive the formidable challenges posed by the jungle. Sekar's fly-on-the-wall narration follows the Atris, one of the several impoverished forest-dwelling households, who have been "left behind by the modern development" and forced to bear the brunt of the human-wildlife conflict. The narrative then alternates between the two timelines and plots, offering a holistic view of the conflict. 
Illuminating anecdotes, engaging dialogues along with vivid descriptions of the forest facilitate an immersive reading experience. Through the eyes of Akshu, Sekar provides an intimate view of the complicated relationship that forest-dwellers share with Buxa's beasts. For instance, even though the elephants raid their crops and destroy their houses, the giants appear  "vulnerable" to Akshu when one of the tuskers gets hit by a speeding train. 
Who is responsible for India's vanishing wilderness?  Should the State or forest communities take the blame? Sekar's answers make  his account engaging.