Give your child the gift of time
All your kid wants is you to sit and enjoy a cup of caramel coffee with marshmallows with them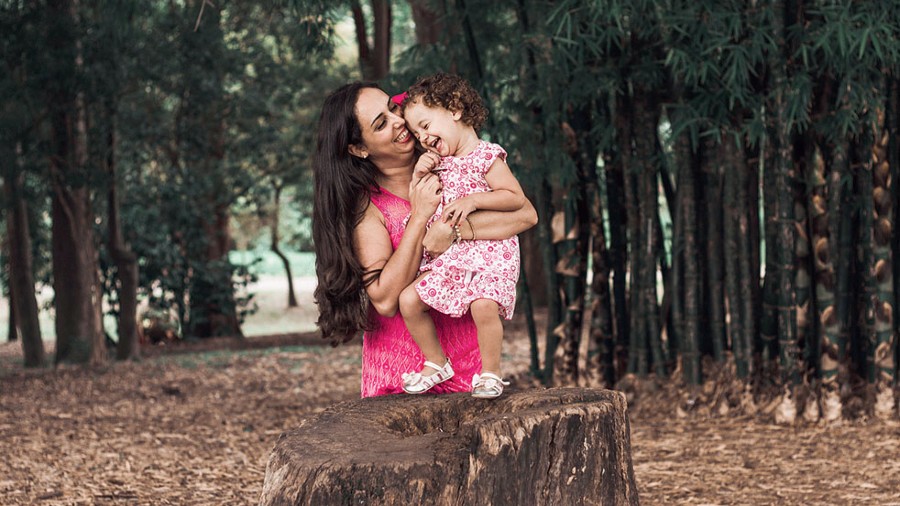 ---
Published 11.01.21, 02:46 AM
|
---
For as long as I can remember, I have been the poster woman for consumerism in my family. I remember Mastercard did this really beautiful campaign some years ago where they showed beautiful moments of families and their fabric of relationships. The campaign highlighted these emotions and then came the magical tag line — 'There are some things money can't buy. For everything else there is Mastercard!' Count me in the category which has traditionally believed in the power of everything else.
I don't remember when I last sat down to have a conversation with my parents or my child. Well, don't count the transactional to-do lists that I keep handing over to everyone in family. Corporate habits die hard. There was this one time when someone asked me what was my daughter's first spoken word and believe it or not, I blanked out! Don't get me wrong, when it comes to things, and taking care of everyone's needs for them, I am right up there. Clothes, salons, vacations, dinners – check, check, check. Pre-Covid, the value one attached to a life like this had an alternative in only radical minimalism. But this year, most of us have been forced to try a little bit of minimalism. Less is more!
Since ordering also meant sanitising packages, I had to cut back on shopping, more out of fatigue than anything else. Since eating out also meant the risk of infection, I started discovering the joy of cooking for my loved ones. This year, as Christmas drew close, I realised some hidden gems of parenting wisdom. If you want to really bond with your kid, do things together. Don't just buy things. This has been a year when my daughter and I took to baking. There have been days when we have baked three to four times in a span of a few hours. And nothing gives me more joy than to spend time with her in our little kitchen waiting for the 'ting' sound from the OTG.
We haven't had a single dinner outing this year. Covid has taken my fear to another level altogether. But I did cherish the Netflix party that my mum and I had around Masaba Masaba with home-made popcorn, after which we religiously analysed every episode. Amongst the other extravagances I have loved this year is the quiet walk I had with my daughter in our condo which is surrounded by pink kachnars and we were in the forest of enchantment; besides a holiday movie marathon of A Christmas Prince series. We haven't prepped for fancy island getaways where the shopping occupied my mind more than the actual vacation but we have gone for short drives to bird sanctuaries around the city and been foolishly surprised by spotting parrots and sparrows.
This year has been a coming of age for many of us. For me, it has been a new lens. All good things come in small packets. This year, the online delivery packages have been replaced by these little experiences which are seemingly tucked away in little secret Santa pockets which each one of us seem to have in the ensemble of our lives.
The best closure for me came through this Christmas story. I was ransacking my brains for what presents can I get my little one this Christmas. And, as the eve drew closer, I tried to find out would it be a designer gown or some special character-based toy which wouldn't be easy to source. Time was running out. And then one day, I saw my daughter writing a secret note to Santa which went, "Dear Santa, you know it will be Christmas soon. I hope and wish for a caramel coffee with marshmallows with a reindeer's face on the pack."
So the final parenting lesson of this massively momentous year has been (for me) — Give your child the gift of time Give your child the gift of time Give your child the gift of time while you go chasing the world for your children and on that count cant spare a few moments for them, just remember this, all they wanted all this while was for you to sit and enjoy a cup of caramel coffee with marshmallows! With them.
The author is the founder of The Happy Mom's Café, an inclusive blog for mothers. She can be reached at preeti.chaturvedi@gmail.com