Five authors tell us what keeps them going
From humour to children's literature, this is what they had to say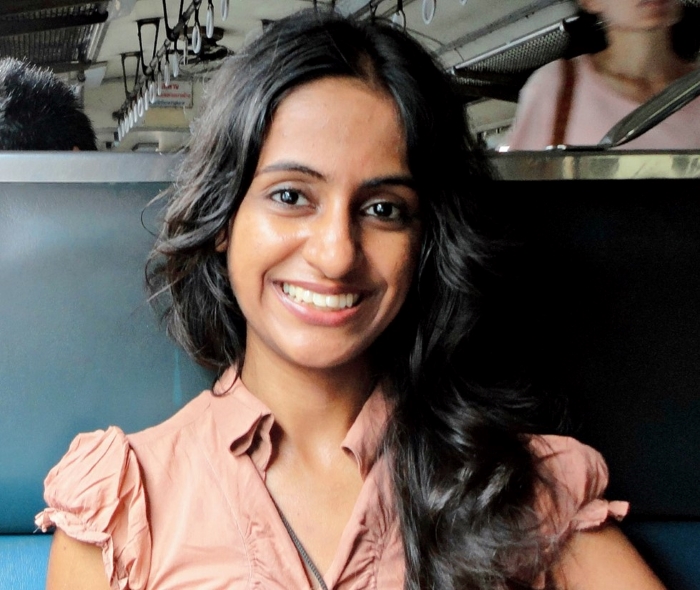 Dharini Bhaskar's first novel These, Our Bodies, Possessed by Light has been published by Hachette. She was the former editorial director of Simon & Schuster India and was one of five young Indian writers selected for Caravan's Writers of India Festival, Paris.
Sourced by The Telegraph
---
Published 29.03.20, 02:18 PM
|
---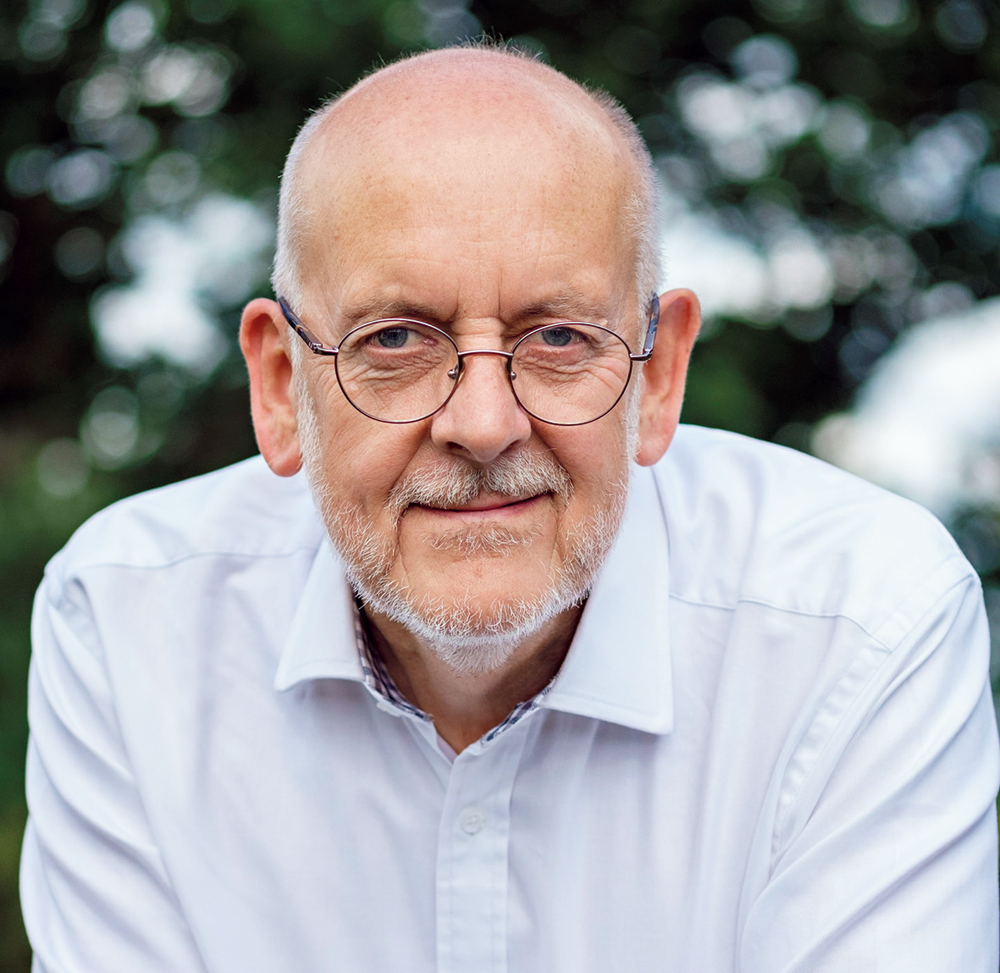 Dharini Bhaskar
I'm told the earth spins languidly these days; the air hangs still. Or maybe it is people — they have paused.
I can only hypothesise — I wouldn't know for certain, since I stepped back from the frenzy of modern living two years ago, weeks into conceiving my child. For me, not much has shifted since a virus impelled the world to slow down. Now, as always, I borrow my child's rhythm; my day flows, a river.
Perhaps this is what we are meant to do — follow the lead of those most connected to the planet — children and animals. And if we are denied the company of both, recover stories that tap into their wisdom.
One such is Charlie Mackesy's The Boy, the Mole, the Fox and the Horse — a picture-rich tale that, while following the adventures of a little boy and his band of friends (a minuscule mole holding giant truths; a majestic horse with a gentle spirit; a fox silenced by a life that has betrayed him), nudges us towards the deepest truths that govern existence.
There are notes on the fierce strength of those reaching out for succour ('What is the bravest thing you've ever said?' asked the boy. 'Help,' said the horse.). On the need to be tender ('Nothing beats kindness,' said the horse. 'It sits quietly beyond all things.'). On the importance of getting up and carrying on ('When the dark clouds come, keep going,' we're told, as the horse gallops into the inky black. Suddenly, the monochromatic world collapses, makes way for a streak of yellow. Light after the storm.)
But the page that had me most captivated was one that was a white sheet. Blank. This opened out into an image where the boy leaned against the fox — that creature too wary to show himself whole, that creature who lurks within us all-and spoke to the mole. 'What is your best discovery?' asked the mole. 'That I'm enough as I am,' said the boy.
And maybe this is the voice to hold on to in these times of social distancing. Because beyond the very real fear of a stealthy pandemic, of illness and debilitation, there is a fear we have barely articulated — of this instant, in a room, with nobody.
For too long, we have doubted our capacity to sustain ourselves without noise and shimmer, without bare friends and distant colleagues. For too long, we have believed that we are only as valuable as the baubles we flaunt-a prized ticket, an exclusive table, a flight to nowhere. For too long, we have been the sum of everything we are not.
Maybe now is the time to return to ourselves.
'You will greet yourself arriving / at your own door, in your own mirror / and each will smile at the other's welcome, / and say, sit here. Eat,' says Derek Walcott.
You're enough in all your extraordinary ordinariness, says Charlie Mackesy. 'Life is difficult, but you're loved,' says the horse. He nuzzles the boy.
Neil McCallum
For the growing number of us coming to terms with this new world of self-isolation, social distancing, lockdowns and quarantine,who can help us cope with such previously unimagined restrictions on our social interactions and freedom of movement?
Did I say previously unimagined? Well I was wrong. In his wonderful 2016 book A Gentleman in Moscow, Amor Towles tells the story of Count Rostov, sentenced by a revolutionary tribunal to remain forever in the Metropol hotel or face execution. Over decades of confinement, as his physical world progressively shrinks, his personal world flourishes. This is a glorious, heart-warming, life-affirming tale of a man out of his time, coming to terms with changes for which nothing in his previous life could have prepared him. His resilience, humour and good manners, as well as the kindness of others, is a celebration of the individual's ability to triumph over confinement. To adapt yet remain true to oneself. Above all, it is about the importance of generosity of spirit in hard times and dignity in adversity.
I read this pre-pandemic and even in those happier times I felt a sense of loss when I turned the last page and had to say goodbye to the Count and his/my many friends in the Metropol. So, whilst this is a beautifully written book for our times, even if set almost a century ago in a state that no longer exists, maybe getting through our times will be a long haul, calling for a series rather than a single tale, no matter how wonderful.
P. G. Wodehouse is, of course, the author many turn to in adversity. With dozens and dozens of titles to choose from there's plenty to keep you going, including several series — Jeeves and Wooster, Blandings Castle, Mr Mulliner, The Oldest Member, Psmith and my personal favourite, Uncle Fred. Timeless tales of well meaning, erudite, often silly people who have good hearts and usually far more money and time than they know what to do with. A cynic might say once you've read one, you've read them all but I think that's unfair and anyway, with such superb writing, why wouldn't you want to return again and again to such reassuringly unchanging sunny uplands where nothing truly horrible ever really happens? There is a reason why Wodehouse books have long been the most popular choice in prison libraries.
And if your current world too has suddenly, temporarily shrunk to little more than four walls and a window and is beginning to feel a tad claustrophobic, perhaps you might care to venture out onto endless seas under high, wide skies? If so, download Patrick O'Brian's tales of Captain Jack Aubrey and Surgeon/secret agent Stephen Maturin.
Written over a 30-year period (1969 to 1999), these clever, sometimes challenging but always entertaining stories follow two friends as they sail together during the Napoleonic Wars. They have a global army (or should that be a navy?) of devoted fans, including me. I am hugely looking forward to returning to them over the coming months.
And if the sea, and a ship-board diet which includes weevilly biscuit and doughy puddings that rejoice in names like 'drown'd baby' make you feel slightly queasy, how about sun, good wine, great food and the occasional murderin Sicily with grumpy epicure Inspector Montalbano? This is a series of detective stories written by Andrea Camilleri, but ones which concentrate as much (as does Montalbano himself) on consuming fine lunches as solving vile crimes. Amusing and atmospheric, it makes the imaginary town of Vigata in which it is set as real as the world outside that window. And make you think about ordering in pasta! Enjoy!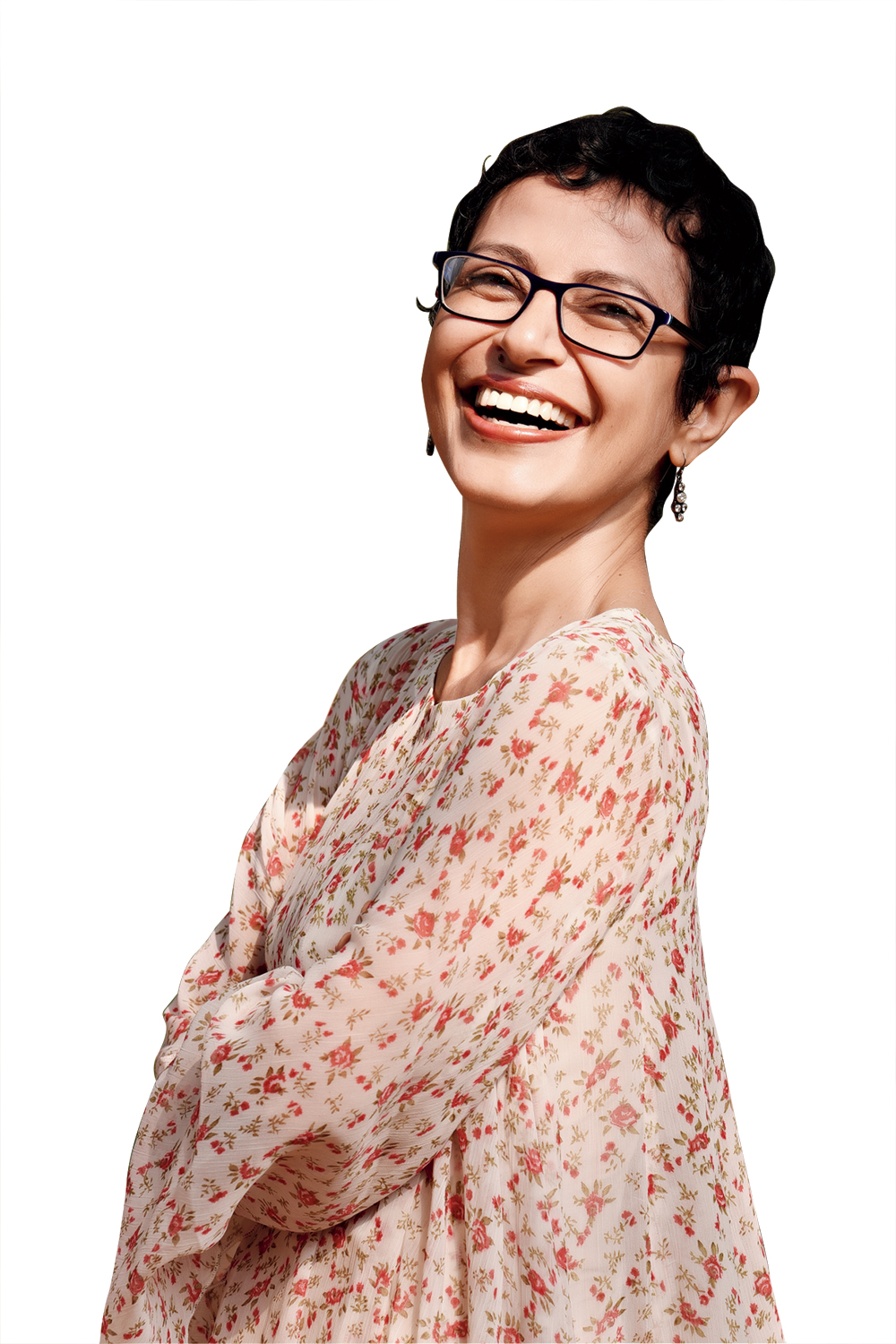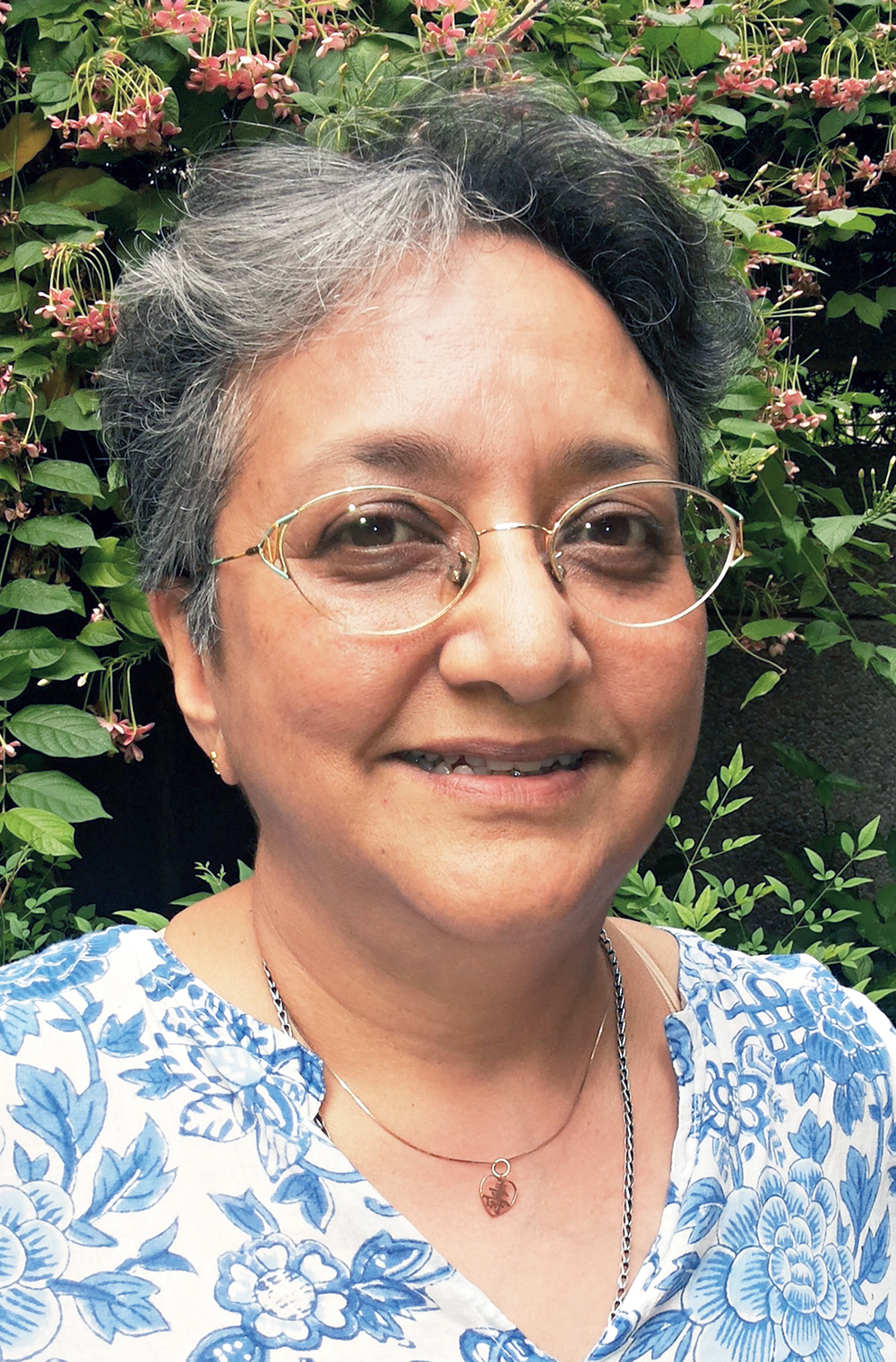 Gitanjali Murari
"There is a pleasure sure
In being mad, which none but madmen know."
With this Dryden quote, Gerald Durrell begins the rollicking tale of My Family And Other Animals, the title itself setting up the uproariously hilarious tone of the book. I have reached for this book often through the years and now, in this state of self-imposed quarantine, I cannot think of a better read to while away the tedium of the hours.
A true account of his family's five year sojourn on the sun-soaked Greek island of Corfu, Durrell, while compressing it into 300 pages, has infused it with a 10-year old's frank observations, drawing unwitting parallels between human eccentricities and the colourful behaviour of animals abounding in Corfu's picturesque landscape. With no other option but to be an armchair traveller, allow this book to take you to Greece, amidst olive groves shading the hills, vines heavy with purple grapes and winding roads leading to the blue-green sea, the sun glinting upon its waves.
It is Larry, the oldest Durrell sibling, who starts it all, insisting his widowed mother transfer the family from England's 'bloody climate' to 'a country where we can grow.' Then there is Leslie, whose suitcase 'held a couple of roll-top pullovers and a pair of trousers which were wrapped around two revolvers, an air-pistol, a book called Be Your Own Gunsmith, and a large bottle of oil that leaked.
'Margo is the sister, who 'merely by donning a microscopic swimsuit and sun-bathing in the olive groves, had collected an ardent band of handsome peasant youths…' And keeping this flock together is Mother, good-naturedly allowing her children's hobbies and oddball friends to overrun her house. Enchanted by the sights and smells of Corfu, the reader will bump into Durrell's family striding across the pages with as much nonchalance as the procession of insects and animals traipsing through the wilderness of the strawberry-pink, the daffodil-yellow or the snow-white villa.
Gerald's ever-expanding zoo includes an earwig and her brood, the puppies Widdle and Puke, and Quasimodo, the pigeon. 'One sad day we found, on waking Quasimodo, that he had duped us all, for there among the cushions lay a glossy white egg. He never quite recovered from this. He became embittered, sullen, and started to peck irritably if you attempted to pick him up. Then he laid another egg, and his nature changed completely. He, or rather she, became wilder and wilder, treating us as though we were her worst enemies, slinking up to the kitchen door for food as if she feared for her life.'
Local Greek characters add their own distinct flavour. There is Agathi the peasant, Yani the shepherd and the driver, Spiro, who quickly gathers the Durrell family into his big, warm heart. 'Yous English? Thought so… English always wants bathrooms…'
Replete with amusing anecdotes, you will not be blamed for wanting to pack your bags and hurry off to Corfu in the hope of encountering this extraordinary family and the various animals, sinking beside them on a deck chair, sipping a glass of cold lemonade. 'Gradually the magic of the island settled over us as gently and clingingly as pollen. Each day had a tranquillity, a timelessness about it, so that you wished it would never end.'
Manjula Padmanabhan
In an era when sneezing and shaking hands have become acts of terror, what's the only sure-fire mood-elevator? Why, horror movies of course! Two hours in the company of chain-saw murderers and werewolves makes a global pandemic seem almost relaxing by comparison.
But for too long, Indian consumers of Hollywood's horror films have been forced to experience the shrieks and carnage through the filter of Western culture. Herewith, then, a short-list of famous horror films re-configured for Indian sensibilities:
DOCTOR FRANKENSINGH'S MONSTER: A brilliant scientist returns from his study tour in the West with plans to set up an ultra-modern institute for reviving the dead in rural Punjab. Alas! He is doomed to fail because of the irregular power supply.
NIGHT OF THE PIOUS DEAD: A family group is travelling by road when they're caught in a sudden downpour outside Pune. They take refuge in the nearest village, not realising that it's inhabited by hordes of ravenous undead. But the travellers are meat-eaters while the ghouls, during their life-times, were strict vegetarians! Bitterly disappointed, their only choice is to let the family escape unscathed.
THE INVASION OF THE BODY SCRATCHERS: Spores drift in from outer space, land in Gurgaon and infiltrate the brains of idle young men. The men begin to scratch their crotches. First their own, then those of others standing nearby. Before too long, men up and down the Indo-Gangetic plain are scratching themselves uncontrollably. The film ends at the Wagah border, where security forces on both sides are shown scratching one another even as they continue with their high kicks and snarling grimaces.
PSYCUCKOO: Miss Mirchi checks into the Bata Guest House on the Delhi-Jaipur highway, with currency notes worth 10 crore in her suitcase. Mrs Bata, the owner of the guesthouse, decides that Mirchi will make an ideal wife for her deceased son, Naresh, whose embalmed corpse sits in the basement. When Mirchi refuses, Mrs Bata sprinkles kerosene on her and sets her alight. Then she pockets the 10 crore and waits for the next young woman to visit the guesthouse.
JOSE: The coastal beaches of Kerala are threatened by a monstrous great white shark. It has already gobbled up dozens of international tourists, causing the local economy to crash. Then Bro, a local maverick who happens to be a skilled Theyyam performer, dashes off to sea in his tiny row boat, wearing his bright red Theyyam costume complete with giant headdress and tusks. After a huge battle lasting a week, he returns with the now totally docile shark. He calls it Jose, feeds it five chickens a day, creates a hugely popular shrine and the tourists come flocking back to the village.
DRACULATTE: In the Sunderbans, in a marble palace lives a last remnant of the British Raj, a man called Count Draculatte. He has gained immortality by drinking the blood of the local villagers. They willingly submit, because they believe they gain merit in their next life if a foreigner bites them. Then Meena, a young PhD student from Calcutta University, comes to interview the Count about the effects of immortality upon sexuality. He says the price of the interview is a bite, to which she readily agrees. Except — oh dear! - she's Rh Negative! He dies of blood poisoning before she can complete her interview.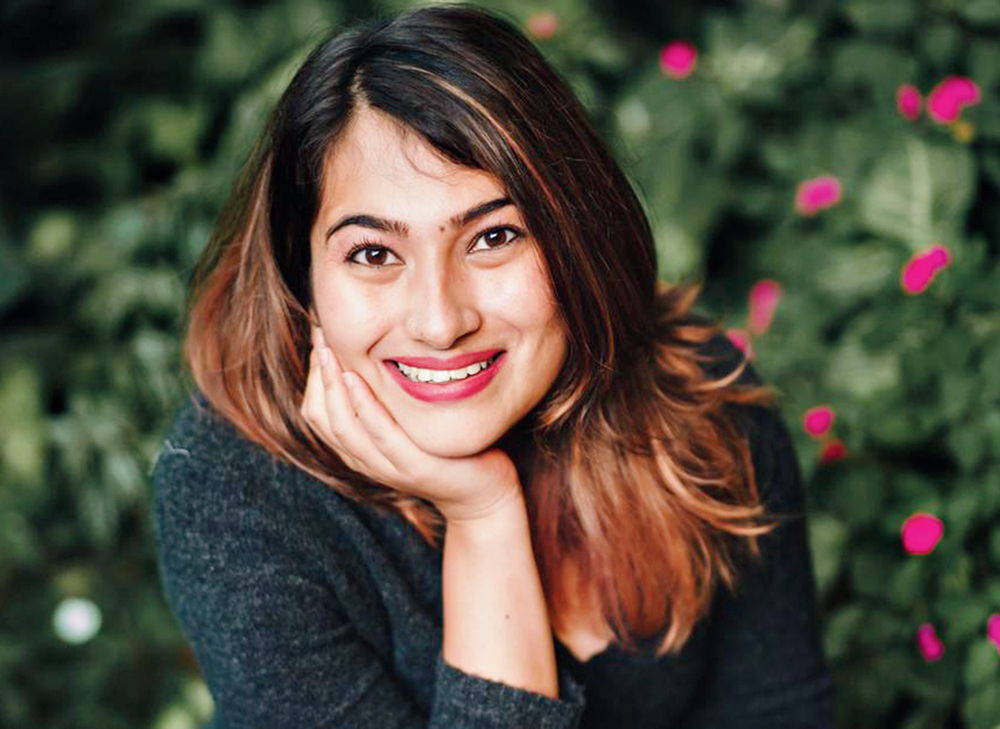 Lavanya Lakshminarayan

You can tell a lot about a person from the way they take their humour. I tend to like mine black, with two lumps of satire, please. However, I'm not going to write about the madness and brilliance of Kurt Vonnegut, who is quite possibly my favourite humorist. His work might not be everyone's cup of laughter, particularly given the present circumstances. We're social distancing and wracked with anxiety as Covid-19 rocks the world with uncertainty. The need of the hour is a hearty, wholesome laugh, albeit one that doesn't necessarily involve plumbing the depths of humanity to discover how the sausage is made.
Right at the top of any list of laugh-out-loud books are The Hitchhiker's Guide to the Galaxy by Douglas Adams and Terry Pratchett's Discworld novels. You're probably already revisiting your copies — I only mention them in case they've managed to escape your attention.They're the usual suspects when it comes to a speculative fiction laugh-riot, and need no further introduction.
Instead, I recommend a relatively more obscure work written along similar lines of absurdity and wit — The Bartimaeus Sequence by fantasy author Jonathan Stroud. Comprising a well-crafted trilogy and a standalone novel, these books promise to tickle your funny bone.
Don't be fooled by its young-adult protagonist, or the Wikipedia page that lists it as a children's book. The series presents a rich alternate history, set in a version of 21st-century London that hasn't quite caught up with modern technology. Magic keeps the British Empire running, with magicians forming the ruling elite. They exercise their power by enslaving different types of magical spirits to do their bidding.
The story begins with a summoning. An irreverent, egomaniacal djinni, the 5,000-year-old Bartimaeus, is bound by a magician's apprentice in the opening pages of The Amulet of Samarkand. His new master Nathaniel has simple — even childish motives — he seeks revenge through the theft of a magical artefact. Both magician and enslaved spirit soon find themselves propelled into a world of magical intrigue, rife with rivalries and treacheries that play out between humans and spirits alike.
Bartimaeus's narrative is sharp and savvy, packed with escapades from his colourful past while he deals with the dangerous present. Most notably, the insights of his ancient, sarcastic mind are revealed through what is arguably the wittiest use of footnotes in all fiction.
Bartimaeus draws attention to the absurdities of the human race from his vantage point as an outsider, and occasionally, as a reluctant, sardonic and all-powerful participant in its civilisation-shaping pursuits. He comes into his own as a djinni with a sharp-tongued contempt for the power struggles of humanity, often through recollections of his enslavement to many masters through history. He is scornful of the way human beings treat each other on the whole. His criticisms are often apt reflections of our reality, driving the satirical take on class divides that the books deliver.
The series ages well. The second book, The Golem's Eye, expands the cast of characters to include a strong female protagonist, Kitty, the leader of the Resistance movement against magic. It builds complexity into Bartimaeus's conflicted relationship with his master, Nathaniel. It places all three in situations of impending peril, but these characters aren't stock Quixotic heroes — when they save the world, it inevitably aligns with their self-interest.
In the final book, Ptolemy's Gate, the world order begins to unravel and the lines between the human and magical world are redrawn. Nathaniel and Kitty must face growing threats and terrors, but it is Bartimaeus who must contend with the greatest challenge of all. He must reckon with everything he derides in the human race and come to terms with his own bitter history. His choices could save the world.
If the trilogy leaves you wanting more, then the fourth book, The Ring of Solomon, is a standalone novel that features Bartimaeus in all his scathing glory.
This is fantasy humour that's robust in flavour with an acerbic streak, spilling over its pages and into your imagination. If it doesn't leave you in splits, I'll eat my magician's hat.