Exploring dysfunctional relationships
A deep dive into fraught mother-daughter relationships explored through fiction in recent years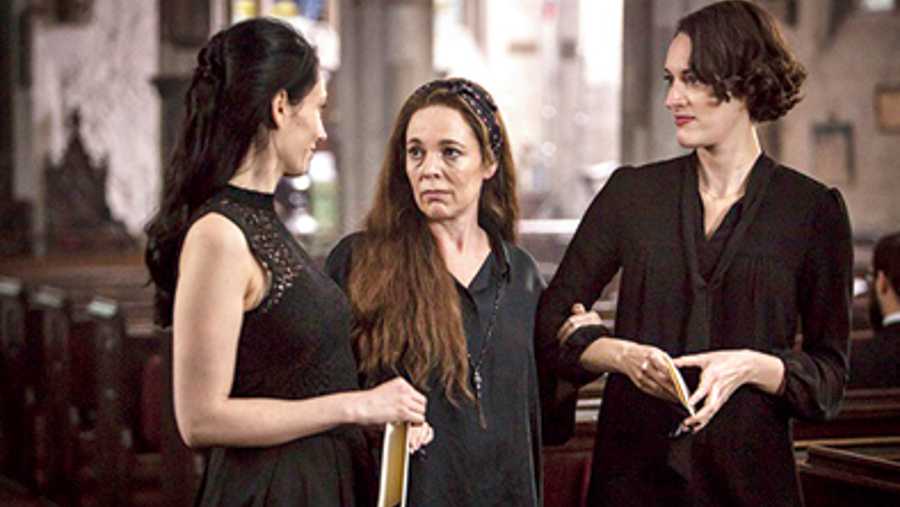 Sian Clifford, Olivia Coleman and Phoebe Waller-Bridge in a scene from the Amazon Prime series Fleabag
---
Published 23.11.21, 12:11 AM
|
---
In the last couple of years, we've had multiple authors in the Indian diaspora explore fraught mother-daughter relationships in their fiction. These authors have a couple of things in common –– they identify as women and are writing their debut fiction novels. One is reminded of Phoebe Waller-Bridge, creator of the stunning one-man show Fleabag, which was later made into an eponymous series spanning two seasons on Amazon Prime.
Of the myriad complicated topics she chooses to highlight in her dark and hilarious series, a dysfunctional relationship with a mother-like sister and a stepmother is one. In an appearance on a podcast episode of How To Fail With Elizabeth Day, Waller-Bridge speaks of the few things she disliked about her fame. Not preparing her parents for the 'onslaught of media questions regarding the truth and veracity behind Fleabag's story', topped the list. "Only women authors tend to get asked if the story they have written is about their own life. I am very close to my stepmother in reality," she had said, hinting at the implication that if she has written about it, it must be true for she can't be creative or imaginative enough to build a new world. However, oftentimes, these narratives are so compelling and nuanced in their projection, one is bound to ponder –– did this really happen to her? Every author has lent a very unique take on a mother-daughter relationship, making readers question the approach they have taken in their own relationships. Avni Doshi's Booker Prize-nominated book Burnt Sugar, which was promoted in Asia as The Girl in White Cotton, begins with the line, "I would be lying if I said my mother's misery has never given me pleasure', establishing the crux of the novel that deals with Antara's struggle to come to terms with her mother Tara's vibrant past, which involved running away from home following a guru and choosing to live a life free from the shackles of societal norms. As Antara deep dives into her childhood in Pune while caregiving for her mother, the unavoidable understanding of their similarities begins dawning on her.
This understanding is better grasped in the final chapters of Naheed Phiroze Patel's dazzling debut last year called A Mirror Made of Rain. Noomi Wadia recounts her childhood of neglect and trauma at the hands of her depressive and alcoholic mother. She grows up yearning for her attention only to be thwarted in the cruelest ways. However, as Noomi stands at her apartment's window cradling her own child and staring at the New York skyline, there is a sense of peace that settles on her, for having charted the long path that she did for herself while abusing herself in ways inherited from her mother. Of the many times we have heard our mothers tell us that the urgency of a moment is escaping us because we haven't been parents ourselves yet, this moment in the book feels like a culmination of those mothers' clarion calls.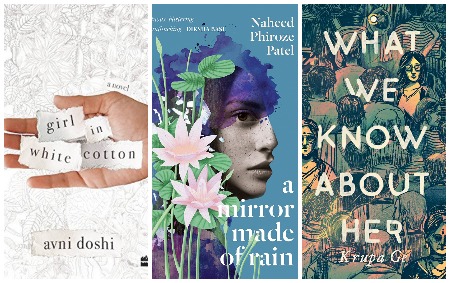 In Krupa Ge's debut novel What We Know About Her, protagonist Yamuna is at war with her mother about the fate of her ancestral home which she occupies. While the crux of the novel is her search for the truth behind the life of her grand-aunt Lalitha, the dynamic between Yamuna and her righteous mother is crackling. The inability to understand a mother's reasoning oftentimes results in a distance that can only be bridged when either party takes a step towards the other. And this bridge hasn't been crossed better than Shashi in Anindita Ghose's debut novel The Illuminated. Her daughter Tara who chose to disassociate with her family and mourn the loss of her career and love life in one sweeping blow, finally attempts to understand her mother who shows up at her door in the hills unannounced. As Tara crumples into a pile in her mother's arms, Shashi emerges as the powerful one, learning to make her own choices after the loss of her husband. We realise that we get so busy judging our parents by the success of their parenting skills that we oftentimes deny them their personhood. These mothers collectively remind us that they are women first who have waged far greater wars with society and people around them than the ones in the next generation, before they became mothers. That being a mother is only a part of their lives, not their entire existence.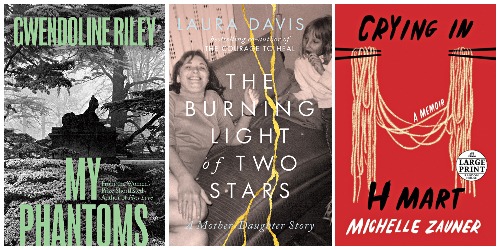 A little further away from home, there is no other book that has upheld the dichotomy of this understanding better than Bernardine Evaristo in her Booker Prize-winning book Girl, Woman, Other. Be it Amma and her daughter Yazz, or Carole and her mother Bummi or Shirley or Megan, Hattie or Grace –– her overwhelming book about 12 characters disassociates the idea of motherhood from their personhood, allowing room for mistakes.
A stunning portrayal of this relationship came in 2021 from the Women's Prize-winning author Gwendoline Riley in her book My Phantoms. Bridget has always been haunted by the trauma inflicted on her by her mother's presence and promiscuity that stemmed from her failed search of intimacy. However, now that her mother's days are numbered, Bridget tries to understand the tumultuous relationship and its aftereffect on both their lives.
This also brings us to two stunning and searingly honest memoirs gracing our shelves this year that largely deal with this very relationship –– only this time, they are true accounts. The first one would be The Burning Light of Two Stars: A Mother-Daughter Story by Laura Davis, all set to launch in India this week, and Crying in H Mart by musician Michelle Zauner. In the latter's honest account of growing up Korean-American, Zauner writes of the pressure inflicted on her by her mother at a young age while also bonding together late in the night with plates of food. For Davis, author of bestseller Courage To Heal, this book is a 'how-to' on healing and opening her heart up to possibilities. She speaks of her relationship with her mother Temme that supposedly heals over two decades by putting many physical miles between them only to have it all come crashing down when Temme needs constant care and Laura has to provide it. If there is one thing common about these experiences is the resilience and open heart that eventually leads to a place of comprehension, which makes memories of the past a lighter burden to carry around. May all those waiting for their moment of reconciliation open themselves up just enough to let the process of 'letting go' easier. These books might help!