Elton John's rock and roll memoir
More than anything, Elton writes about the perils of leading an insular life with endless money and people around you telling you what you want to hear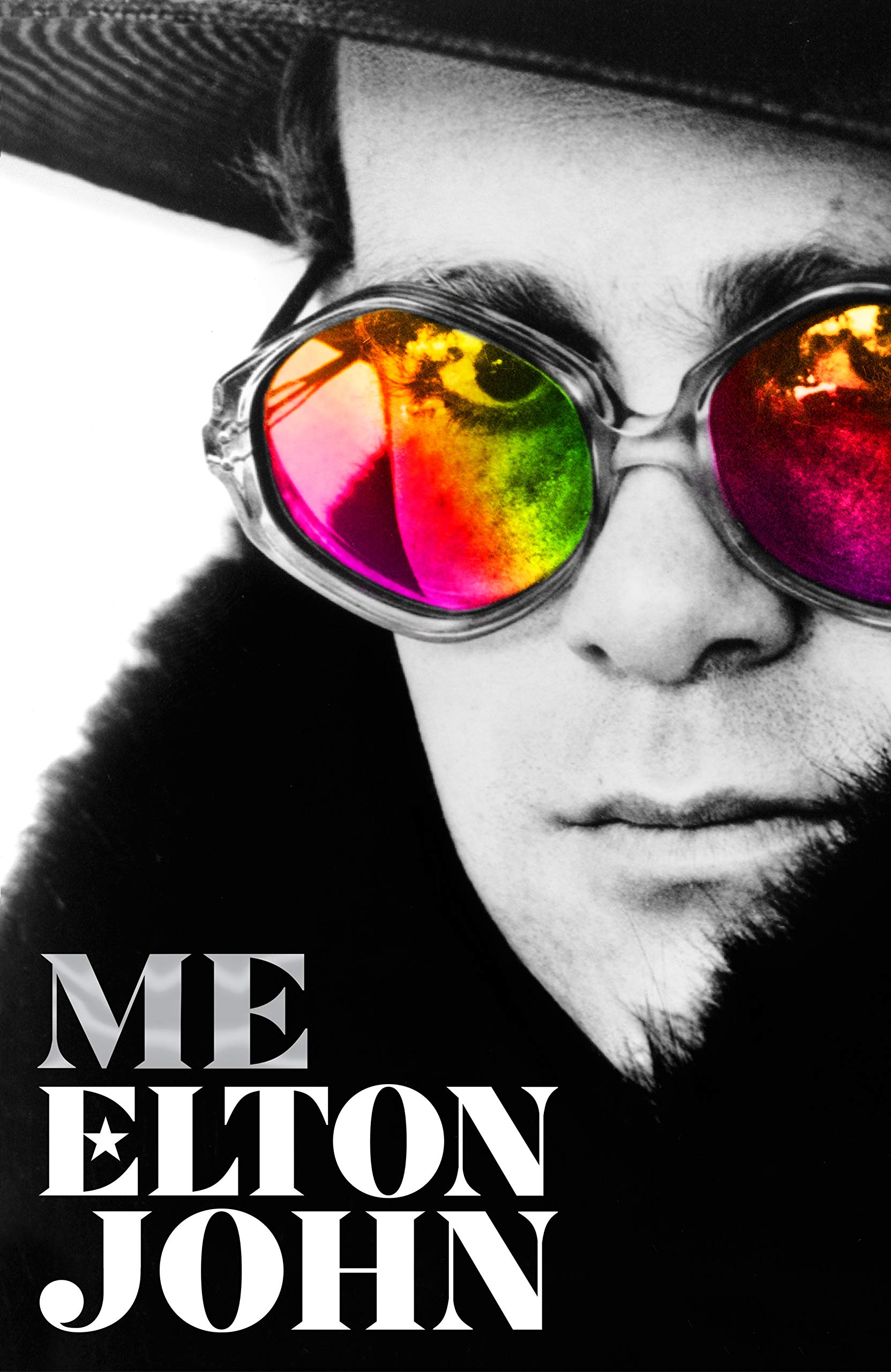 ---
---
A strong earthquake shook Albania early on Tuesday, killing at least six people, injuring 300 and collapsing buildings. More people are feared trapped in the rubble.

The US Geological Survey said the 6.4-magnitude quake, which struck just before 4am local time, had an epicenter 30 kilometers northwest of the capital, Tirana, at a depth of 20 kilometers. Scores of aftershocks included three with preliminary magnitudes of between 5.1 and 5.4.
The quake collapsed at least three apartment buildings while people slept, and rescue crews were working to free people believed trapped. There was no indication as to how many people might still be buried in the rubble.
Albanian President Ilir Meta said the situation in the town of Thumane, closest to the epicenter, was 'very dramatic.'
'All efforts are being made to take the people out of the ruins,' he said, and called on the cabinet to request international assistance.
Prime Minister Edi Rama said neighboring countries, the European Union and the United States had offered to send assistance. Rama said he had spoken to his Italian, Greek and Turkish counterparts and with the EU and US embassies in Tirana.
Neighboring Kosovo was sending an emergency crew, while Greek Prime Minister Kyriakos Mitsotakis ordered a fire department rescue crew specialising in disaster response to travel to Albania, Greek authorities said. The Turkish ambassador also said his country was sending a team of rescuers and medics.
The bodies of three people were removed from a collapsed building in the coastal city of Durres, 33 kilometers (20 miles) west of the capital Tirana, the defense ministry said. Another two people were found dead and removed from the rubble of a building in Thumane, while one person died after jumping from his home to escape shaking from the quake in Kurbin, 50 kilometers north of the capital.
Health minister Ogerta Manastirliu said some 300 injured people were treated in Durres, Tirana and Thumane.
All government agencies are on alert and 'intensively working to save lives at the fatal spots in Durres and Thumane,' Rama said.
'It is a dramatic moment where we should preserve calm, stay alongside each other to cope with this shock,' he wrote on his Facebook page.
The quake was felt along the Albanian coast.
Authorities reported scores of aftershocks and called on people in the most affected areas to stay out of their homes and avoid driving in the affected areas to allow emergency vehicles free access. Many reported seeing cracks in their apartment walls.
At least three apartment buildings and the power distribution station were damaged in Thumane.
An earthquake in September in roughly the same area damaged hundreds of homes.

It's sometime in 1974. Elton John and John Lennon are holed upon in a hotel suite somewhere in New York, determinedly making their way through a pile of coke, when someone knocks on the door. Elton's first thought is that it's the police. He checks through the spy hole. It turns out to be Andy Warhol. John tells him not to answer it because Andy carries his Polaroid everywhere with him.
'Do you want him coming in here taking photos when you've icicles of coke hanging out of your nose?' John asks Elton. They go back to what they were doing, trying to ignore the continued knocking of the world's most famous pop artist.
This year Elton John turns 72 and his autobiography titled ME has just dropped. And like all great rock n roll memoirs, it's dripping with anecdotes and stories of decadence. This is a classic story of a young lad from Pinner, Middlesex who works his way to the top of the charts across the world. It's England in the late 60s when rock n roll came out of nowhere and took over supper clubs where people dressed in suits drank wine out of bottles covered in wicker.
Jerry Lee Lewis, Little Richard, Elvis Presley… 'rock n roll was a bomb that wouldn't stop going off' and little Reg Dwight who plays the blues in a pokey club decides to give his rockstar dreams a shot. He changes his name to a more marketable Elton John, finds a genius songwriter Bernie Taupin 'who writes esoteric and Tolkienish lyrics' and then gets on a plane to a life of unimaginable success.
Elton's story is made of stuff that sometimes even he and Bernie can't come to terms with. Like the time they bump into Bob Dylan who tells them that he loves the lyrics of Ballad of a Well-Known Gun. Or when Neil Young turns up at their place at 2 am and plays his yet-to-be-released song Heart of Gold accompanied by the neighbour intermittently banging on the ceiling with a broom handle. Success comes like a tsunami to the rock duo, a gradually approaching speck in the horizon that turns into an avalanche of madness. In a recent Guardian article, Elton writes that his diary notes from those days were so matter-of-fact that, in hindsight, he himself found them preposterous: "Woke up, watched Grandstand. Wrote Candle in the Wind. Went to London, bought Rolls-Royce. Ringo Starr came for dinner."
His appetite for shopping was legendary although he claims John Lennon and Yoko Ono were as bad as him. 'The various apartments they owned in the Dakota were so full of priceless artworks, antiques and clothes that I once sent them a card, rewriting the lyrics to 'Imagine': 'Imagine six apartments, it isn't hard to do, one is full of fur coats, another's full of shoes'.
Among all his relationships with musicians of his time, the one that stands out is the one with Rod Steward. 'For a man with a well-documented lifelong obsession with leggy blondes, Rod's got a surprisingly camp sense of humour. I was Sharon, Rod was Phyllis. We've spent nearly fifty years constantly taking the piss out of, and trying to put one over, each other. Even today, if I notice he's got an album out that's selling better than mine, I know it;s only a matter of time before I'm going to get an email: 'Hello, Sharon, just writing to say I'm so sorry that your record's not even in the Top 100, dear. What a pity when mine's doing so well, love, Phyllis.'
But more than anything, Elton writes about the perils of leading an insular life with endless money and people around you telling you what you want to hear. There's a string of flings, binge blackouts, piles of cocaine and disastrous decisions: 'What if a relationship with a woman could make me happy in a way that relationships with men had thus far failed to do? What if I'd only spent the last fourteen years sleeping with men because I hadn't found the right woman yet?'
His cleanup act is as public as his decadence, and as bizarre: 'I'm Eminem's AA sponsor. Whenever I ring to check in on him, he always greets me the same way: 'Hello, you cunt', which I guess is very Eminem.'
The AIDS epidemic of the 80s, Princess Diana, Michael Jackson, Freddie Mercury, Gianni Versace… Elton John floats through historical goal posts from the end of the millennium surviving addictions and even cancer. He finds true love with David Furnish, director of Tantrums and Tiaras - the reality show that ended up spawning a host of other celebrity-voyeur shows like Keeping up with the Kardashians, something Elton takes personal responsibility for.
Now married to David and with two sons, Elton wants to spend time being normal: 'The great thing about rock and roll is that someone like me can be a star'
Put on the Rocketman LP and pick up this book.
Anup Kutty is a former journalist, guitarist for menwhopause and co-founder of Ziro Festival of Music